A roundup of 25 Vegan Christmas Baking and Dessert Recipes to help you keep things healthier and cruelty-free Holiday Season!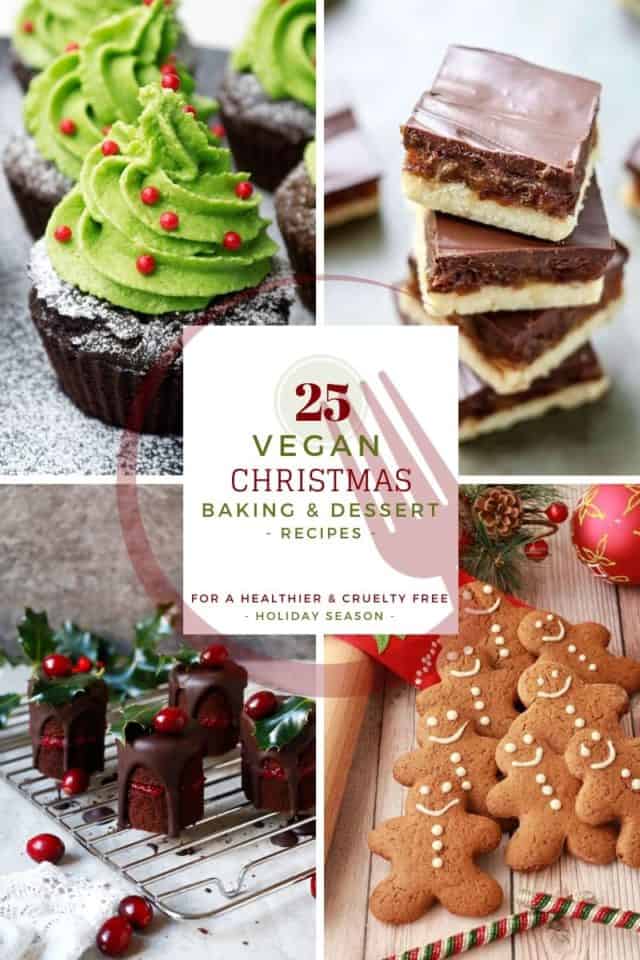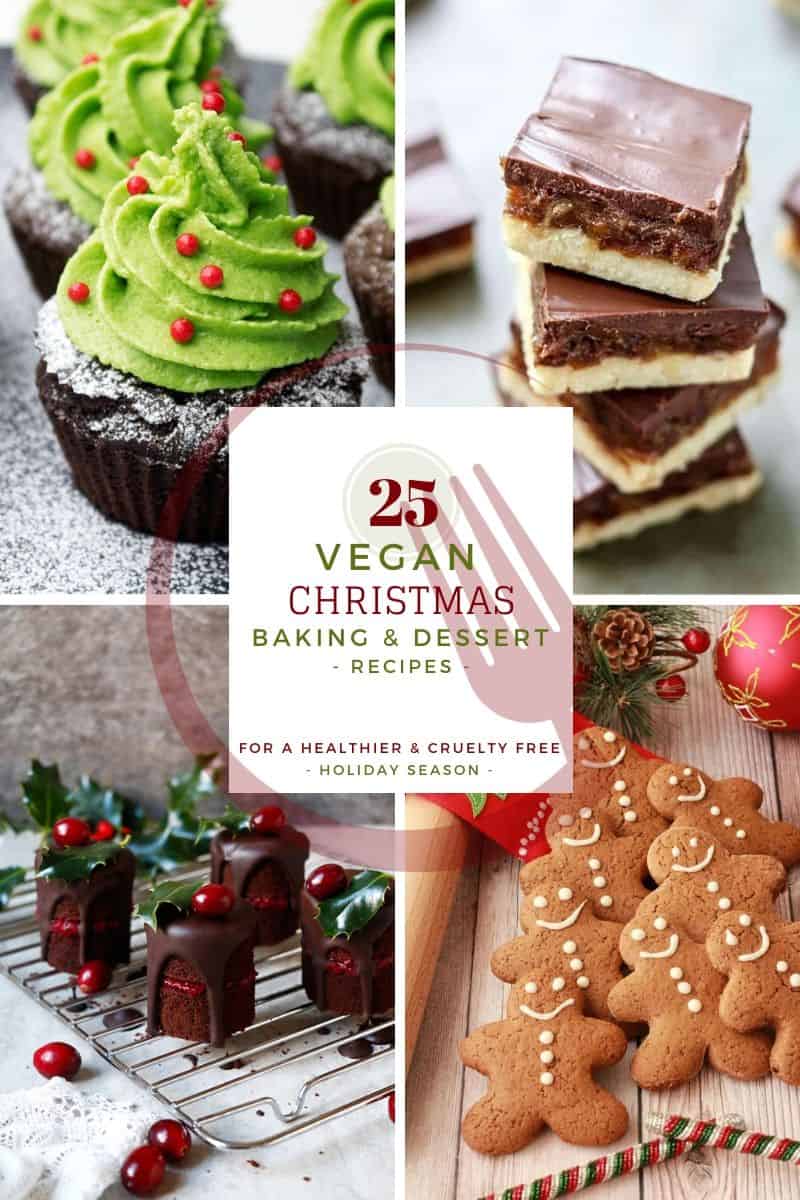 I just woke up to realize that Christmas is only 2 weeks away! My first Christmas as a vegan, too… To this day, I have no idea what I am going to put on the menu. But to be honest, my focus this year has been more on getting ready to leave for my 3-month trip to Costa Rica, right after the Holidays. So I'm afraid that my Christmas cooking has been relegated to 2nd rank.
But Christmas still has to happen… and so does vegan Christmas cooking. The one thing that is going to be the biggest challenge for me, I think, is the baking and dessert part of the menu. While there are tons of recipes for vegan cakes and cookies and pies and cupcakes and bars of all kinds out there to inspire me, I find only a minority are actually somewhat healthy. Vegan definitely doesn't necessarily always rhyme with healthy. Lots of those recipes call for all kinds of refined sugars and unhealthy fats…
Still, I managed to find quite a few healthier vegan sweet treat options that inspired me — some of them being my own, I confess — and I thought I would bunch them up in a neat little roundup and share them with you.
Hopefully you'll manage to find one or two that will inspire you, as well!
The post 25 Vegan Christmas Baking & Dessert Recipes appeared first on The Healthy Foodie.