Smooth, thick, creamy, and secretly vegan peanut butter mousse – with just 3 ingredients!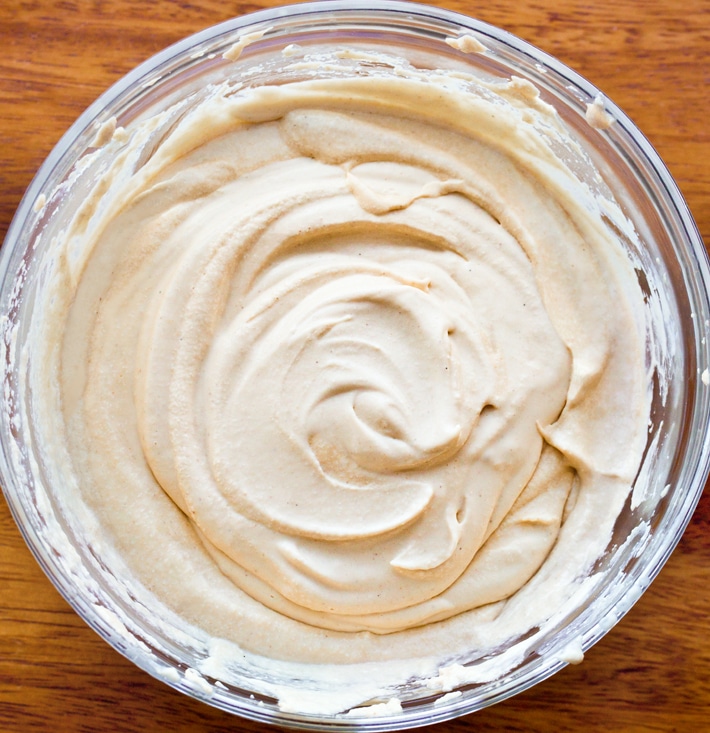 Eat it with a spoon.
Use it as frosting for cake or cupcakes.
Serve with sliced fruit as a dessert dip.
Or spread it on pancakes and top with chocolate chips.
The peanut butter mousse tastes so luxuriously rich and creamy, it's hard to believe the entire recipe takes just 5 minutes to make, with no heavy cream required.
You may also like: Healthy Chocolate Chip Cookies
The mousse can be all of the following:
Dairy Free
Egg Free
Gluten Free
Keto
Low Carb
Soy Free
Paleo
Sugar Free
Vegan
If you don't immediately devour the entire recipe straight from the serving bowl, it's also great as a frosting in between layers of Vegan Chocolate Cake.
Or scoop it into fancy glasses and top with mini chocolate chips, shredded coconut, strawberries and chocolate syrup, or slices of banana and homemade whipped cream.
Trending now: Avocado Smoothie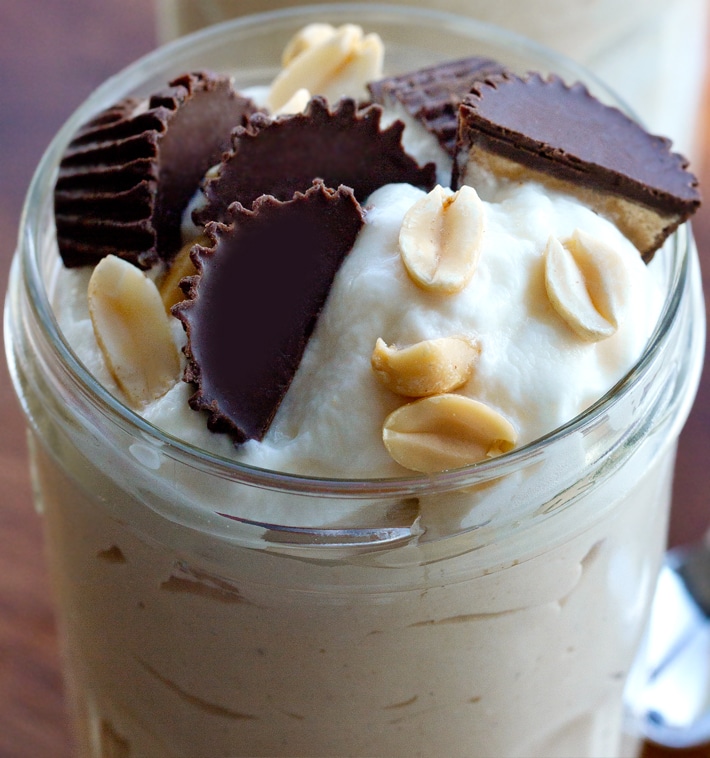 I served mine with chopped peanuts and Peanut Butter Fat Bombs.
They did not last long.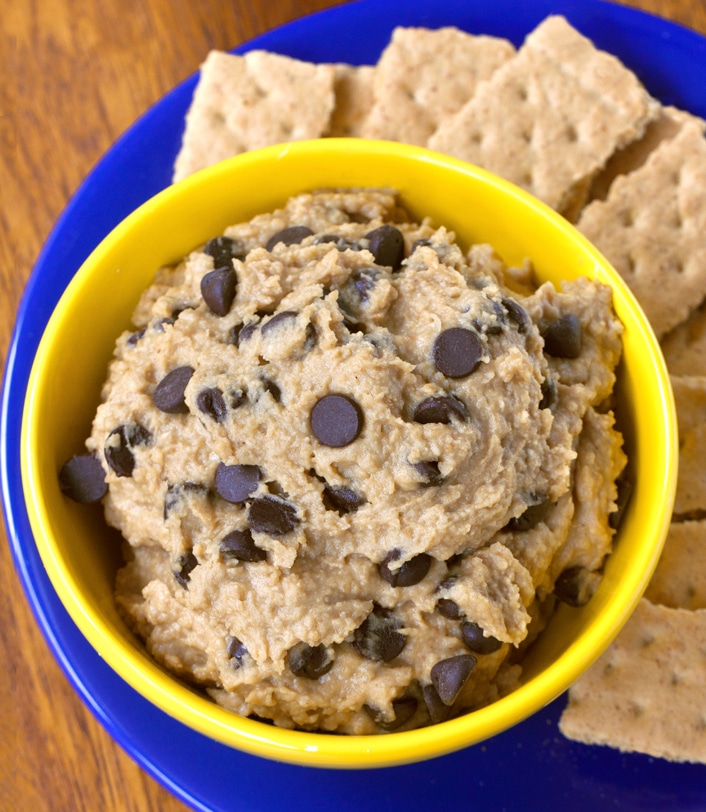 Also try this Chickpea Cookie Dough Dip
Recipe Tips & Tricks
Be sure to use either full fat canned coconut milk or coconut cream here, not reduced fat coconut milk or the cartons of coconutmilk sold in the refrigerated section of the grocery store.
If you open the can and the cream inside is already thick, feel free to skip the chilling step. Try to not shake the can before opening, to ensure the cream stays separate from the watery part underneath.
Every now and then, you might get a can that's chalky and rock hard or that simply won't whip up. While this has only happened to me a couple of times, I like to always keep two cans on hand just in case.
For a coconut-free version:
Beat room temperature 8 oz. cream cheese or vegan cream cheese with 4 oz butter spread, 1/2 cup peanut butter, 2 cups powdered sugar, and 1 tsp pure vanilla extract. Add a little milk of choice as needed.
Above, watch the peanut butter mousse recipe video


The recipe was adapted from my Coconut Whipped Cream.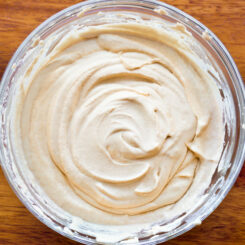 3 Ingredient Peanut Butter Mousse
This creamy peanut butter mousse can be eaten plain or used as frosting for your favorite cake or cupcakes.
Ingredients
1

can

(13.5 oz) coconut milk or coconut cream

(see above for coconut-free option)

2

tbsp

powdered sugar, or stevia or sweetener of choice to taste

2

– 5 tbsp

peanut butter, as desired

optional, feel free to blend in 1 banana
Instructions
*Be sure to read through the recipe tips and tricks above in this post.

If not already super thick, refrigerate the coconut milk overnight or open and freeze about 10 minutes (or just store in the fridge as soon as you buy it so you'll never have to wait). Once cold, transfer only the thick part to a bowl, discarding the coconut water or saving for a different recipe. With either a stand mixer or hand beaters (or a lot of arm strength and a fork), whip all ingredients until stiff peaks form.
Video
Popular Peanut Butter Recipes: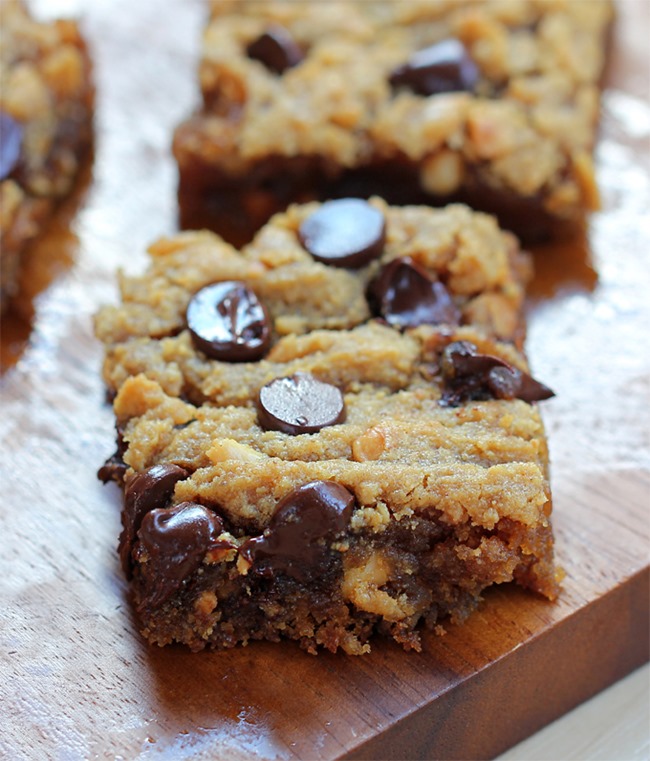 Chocolate Chip Peanut Butter Bars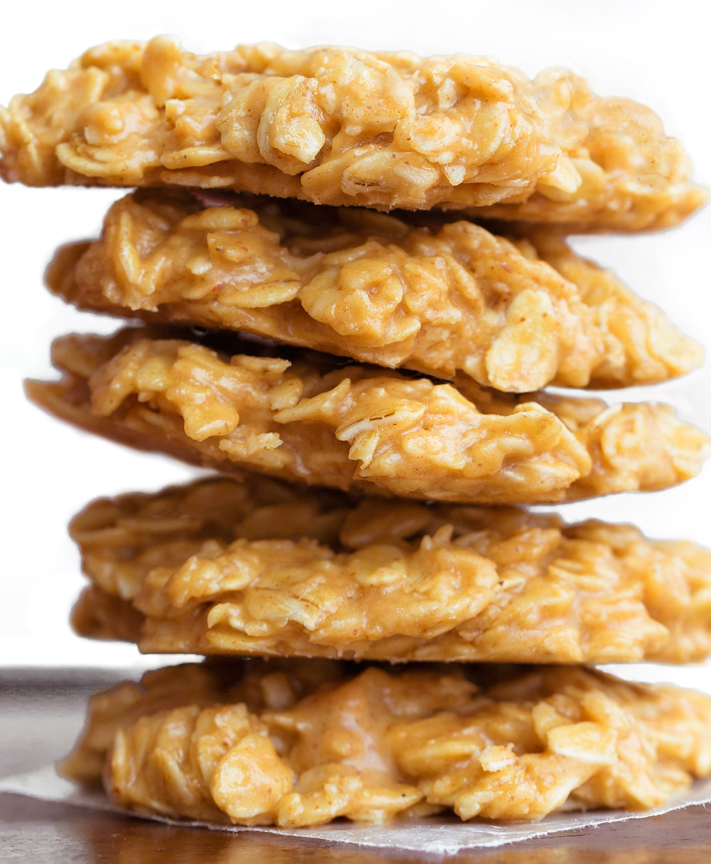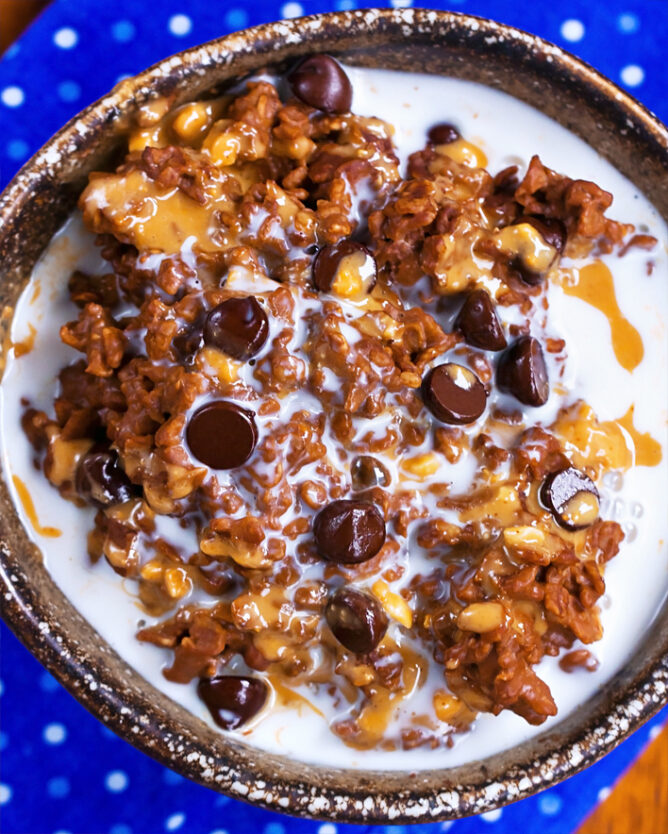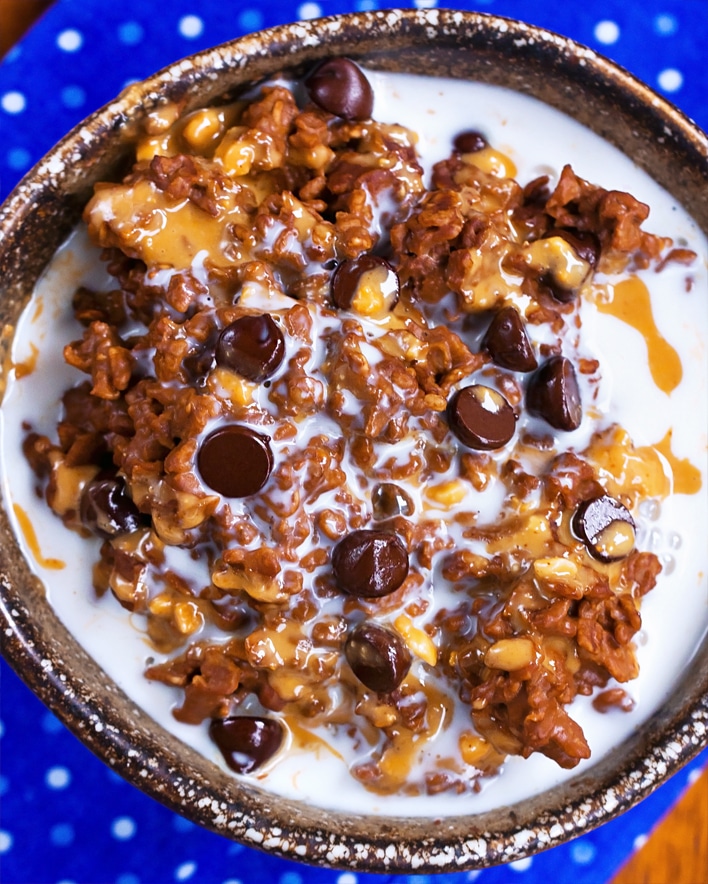 (Including a recipe for peanut butter overnight oats)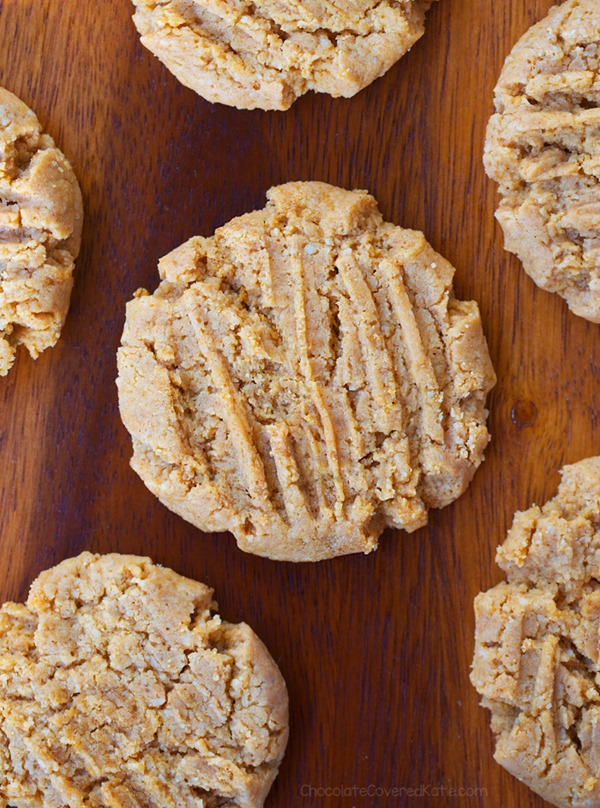 5/5 (1)

The post 3 Ingredient Peanut Butter Mousse appeared first on Chocolate Covered Katie.