A roundup of 30 Healthy Vegan Thanksgiving Recipes to help you plan your menu and keep things healthy and cruelty free this Holiday Season!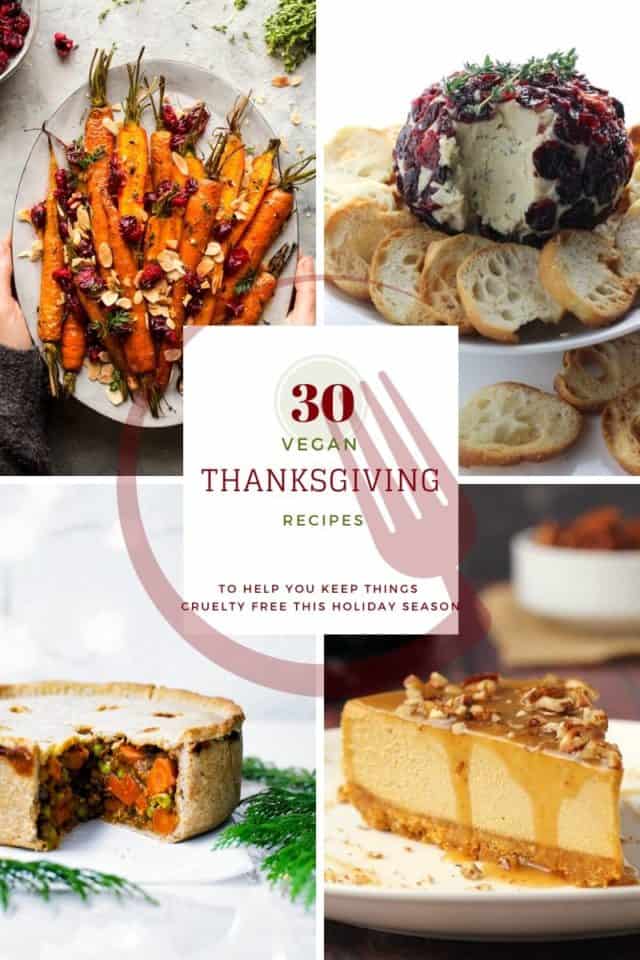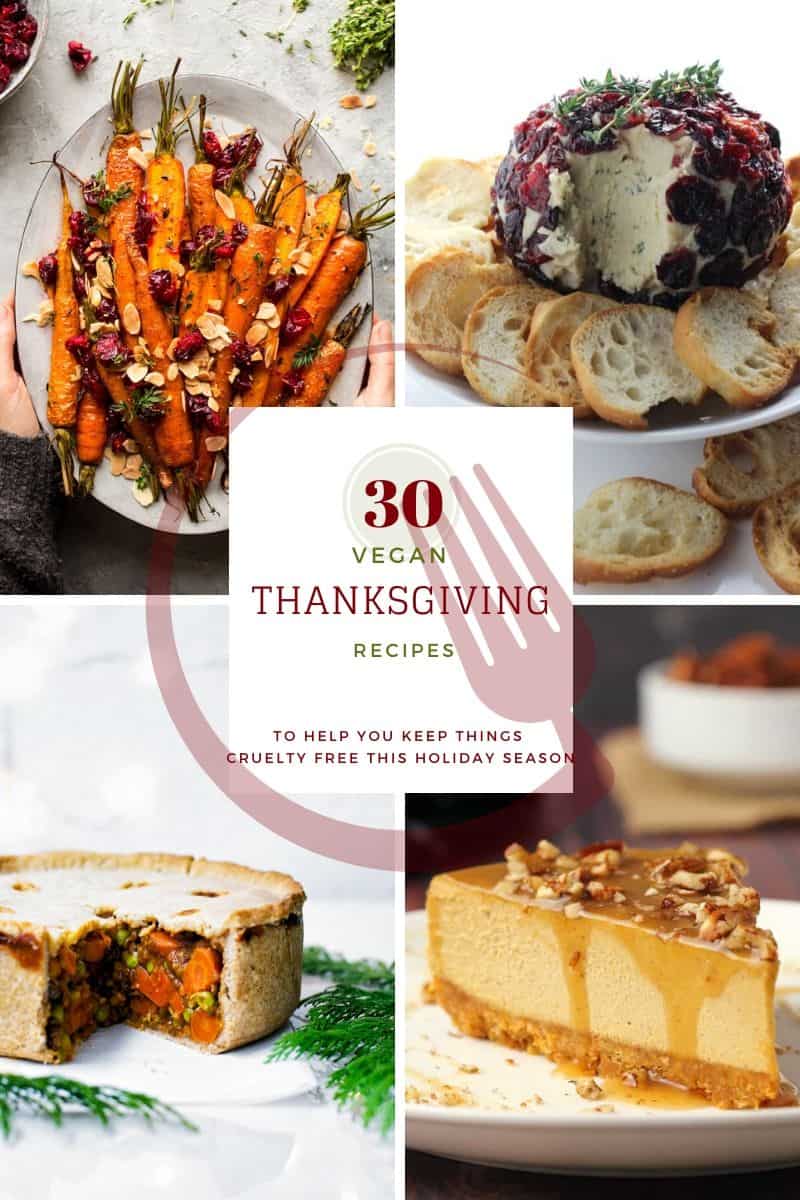 I've said it before, and I'll say it again: as a French Canadian, I don't ever get to celebrate Thanksgiving, so I can't pretend to say that I know much of anything about what goes on and especially what gets eaten on that much celebrated Holiday… I do know, however, that food totally gets a prime spot on that day! 
From what I understand, Thanksgiving is also, and mostly, about giving thanks and telling people that you love them… Well, what better way to thank the animals and let them know just how much you love them than by leaving them off your plates?  I know, I know… easier said than done. This can be a little intimidating, especially given the fact that traditionally, the star of the menu is a whole roasted turkey, and that most of the other items on the menu also typically contain lots of dairy and / or more meat. But really, there are TONS of scrumptious recipes out there that are entirely cruelty-free AND that still scream of Thanksgiving. 
I've scoured the Net in search of the best vegan Thanksgiving recipes and put them together here, in this roundup. Hopefully these will inspire you to create a fabulous Holiday feast that everyone will remember… and will totally want to repeat, too! 
And also maybe, discover a new vegan blog or two that you'll want to follow… 
The post 30 Healthy Vegan Thanksgiving Recipes appeared first on The Healthy Foodie.