Ready in just 5 minutes, this cashew queso is an irresistibly cheesy dip that can be enjoyed not only with tortilla chips, but with just about anything Mexican… or not! Try it with nachos, tortillas, enchiladas, burritos, or even pasta, sandwiches, burgers, and more. It's so good that you'll want to put it on everything…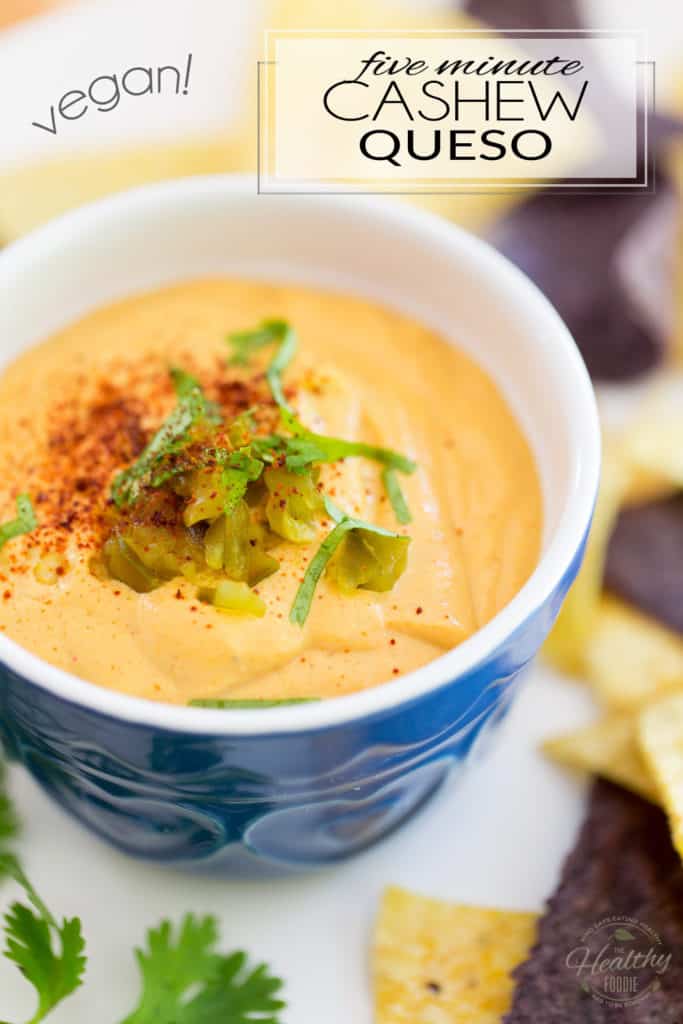 I remember when I was younger, much younger, I used to be a big fan of that shady orange stuff that can be bought in jars at the grocery — or even convenience — store and that's questionably labeled as "queso"… To be honest, I never even dared look at the ingredients, but I'm pretty sure that it doesn't even contain one single healthy element. 
This cashew queso, though, is made with nothing BUT good stuff… and it's much tastier than its dubious counterpart, if you ask me! Of course, this cheesy dip is spectacular served with corn tortilla chips, but it's soooo irresistibly delicious, you'll probably end up using it on everything. I even put some in a tomato sandwich the other day, instead of mayonnaise! BOOM! Talk about taking a boring tomato sandwich to the next level! continue reading
The post 5-Minute Cashew Queso appeared first on The Healthy Foodie.