Sourdough doesn't have to be intimidating or require scientific calculations! I'm sharing all my tips on the lazy girls' guide to sourdough. Easy, doable, fun and delicious!
Quick note: in case you didn't hear the buzz, Mel's Hoodie Shop opened earlier this week! The response has been AMAZING! I just restocked some quantities of the popular hoodie that sold out in a day, and there are several cute aprons in the shop, too. Stay tuned for lots of other fun, new things to come over the next few months! You can sign up for shop updates here or follow on Instagram. Thank you so much for your excitement and support!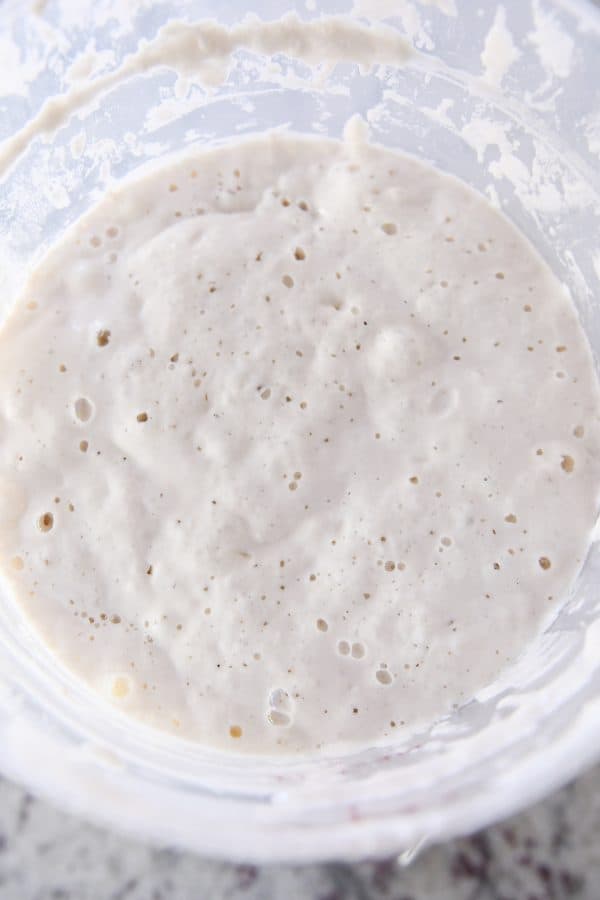 Ok, let's talk sourdough. 
It's all the craze this year thanks to yeast shortages and quarantine baking, but it's been on the rise (haha, get it? ok, sorry) for a lot of years, and in general, it's been around for pretty much forever. 
I've kept a sourdough starter off and on for about ten years now. I'm certainly NOT a sourdough expert, but I have figured out how to make sourdough easy and fun. 
Contrary to popular belief and what a lot of sourdough experts will tell you, keeping a sourdough starter and baking with it doesn't have to be intimidating, scientific, or intense.
Today I'm sharing my lazy girl's guide to sourdough. If you've ever wanted to try keeping a sourdough starter, I'm here to help you realize you can do it (and it's actually simple and stress-free!). 
The post A Lazy Girl's Guide to Sourdough appeared first on Mel's Kitchen Cafe.