This shockingly moist and delicious almond flour banana bread recipe might be the best banana bread you'll ever try.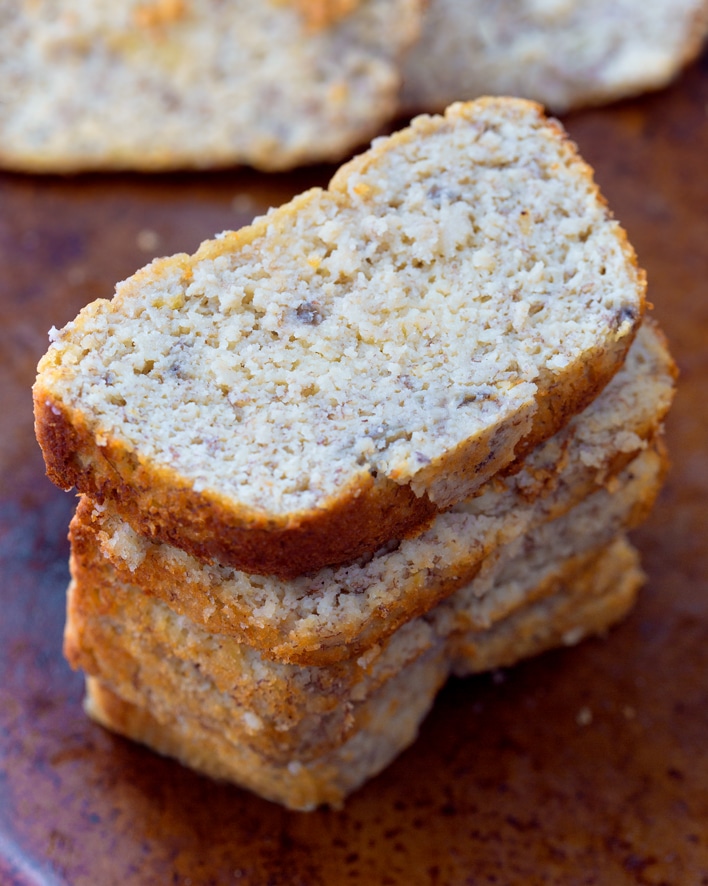 Oil free
Vegan, gluten free
No coconut flour
NO added sugar
While I know almond flour can be expensive and isn't always easy to find, the results of this recipe are so worth it.
You May Also Like: Keto Brownies – 8 Ingredients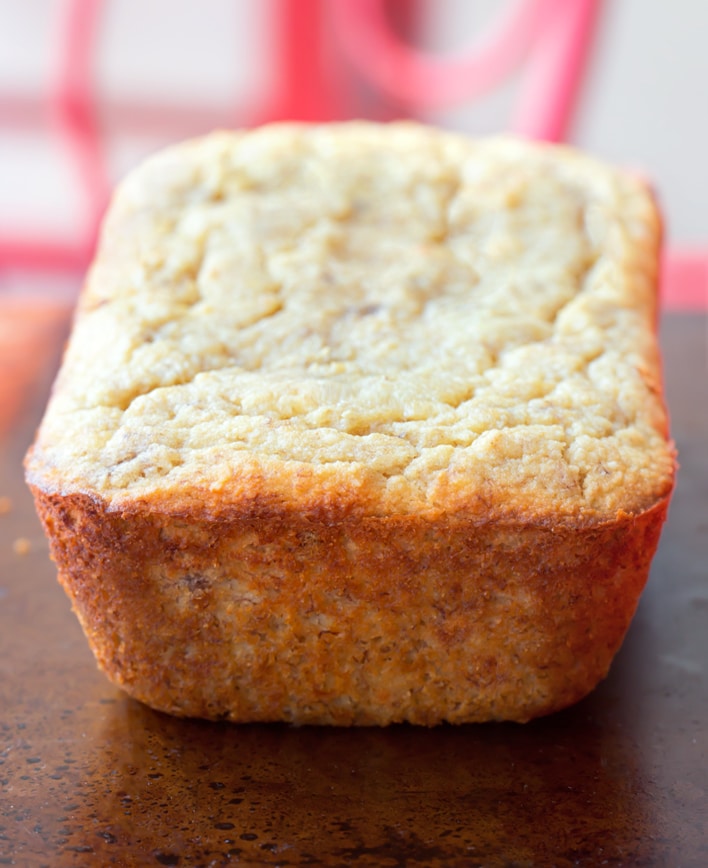 Forget everything you thought you knew about banana bread.
Without any white flour to weigh down the flavor, this healthy and naturally gluten free banana bread has the most unbelievable melt-in-your-mouth texture.
I had two slices with breakfast three hours ago, and I'm still dreaming about it.
Trending Right Now: Buffalo Cauliflower Wings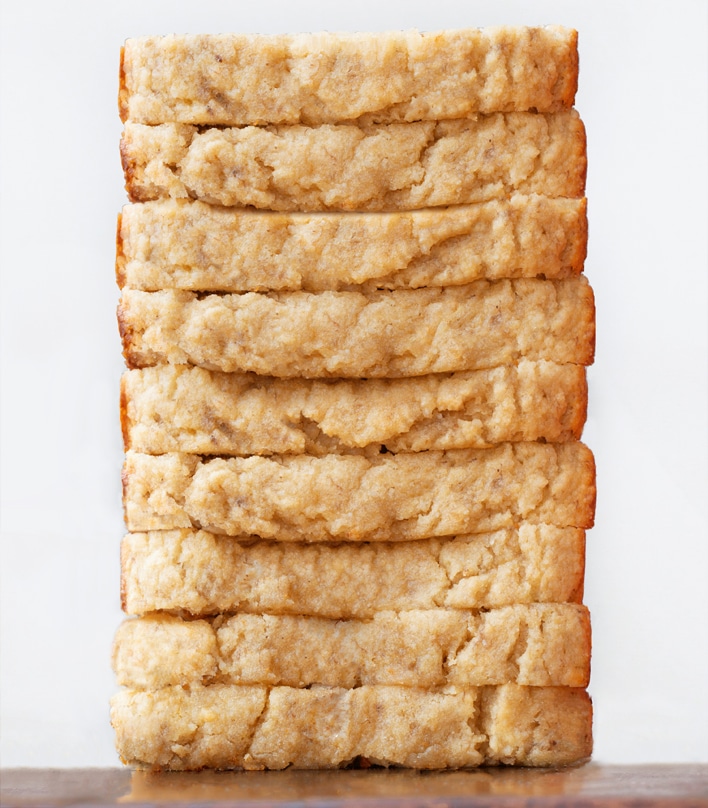 Low Carb Banana Bread
Honestly, I wasn't prepared for it to taste so good.
I'd planned to make the paleo bread for my parents when they came to visit (trying to help them eat fewer white carbs!).
But I fell so in love that I ended up eating half the recipe by myself before they even arrived and had to make a second loaf to share. 
It's not a traditional texture at all… more like a dense and fudgy cheesecake texture. However it does make clean slices. I let it sit out overnight then put leftovers in the fridge the next day.
*For nut-free, try this Flourless Banana Bread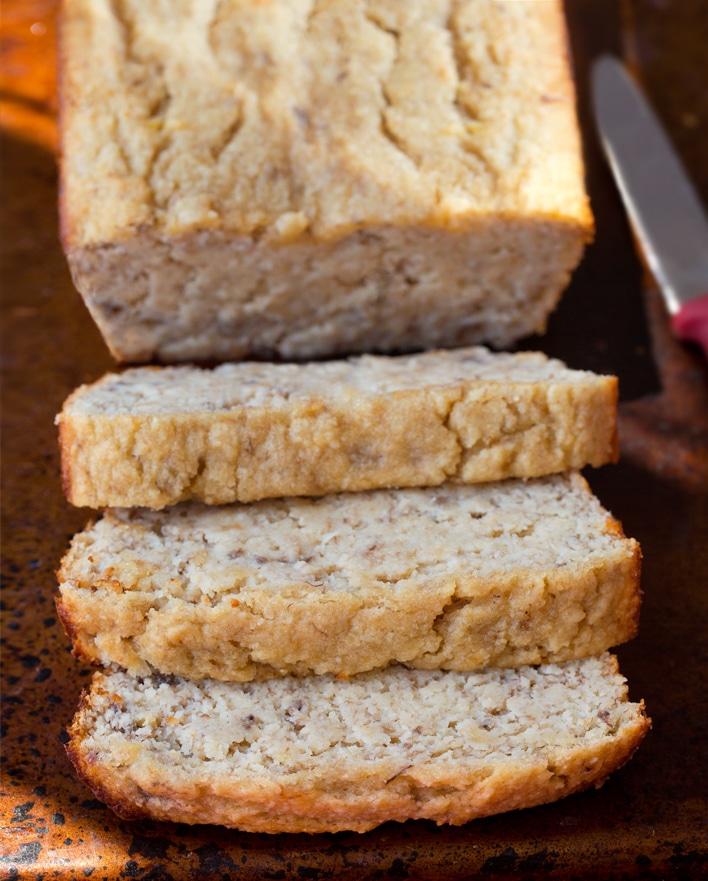 Is the banana bread keto friendly?
Because bananas are an unacceptable food on the keto diet, the idea of keto banana bread is an oxymoron.
(I would be really terrible at the keto diet.)
If you need a truly keto banana bread recipe, I'd make a regular keto bread recipe and just add banana extract.
Is the recipe vegan?
Without any milk, cream, or butter, the recipe is naturally dairy free.
For the eggs of choice in the recipe, you can use either 2 tbsp Bob's egg replacer mixed with 6 tbsp water, or it also works with flax eggs. I'm sure there are other egg replacers I haven't tried that will also work, so be sure to report back with results if you try!   
Above, watch the video of how to make almond flour banana bread
To make the grain free banana bread, I started by doubling this recipe for Keto Muffins, replacing the milk with mashed banana.
But who ever heard of a banana bread with only half a cup of banana?
There were two extra bananas sitting on my counter, so I decided to throw them in too.
Edible experiments are the best kind.
And was it ever a good decision!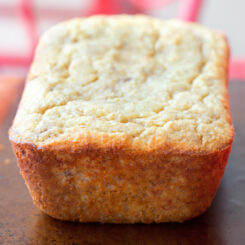 Almond Flour Banana Bread
This paleo and gluten free almond flour banana bread recipe is perfect for a healthy snack or breakfast.
Ingredients
2

cups

fine almond flour

3

overripe bananas

2

eggs, including the vegan options listed above or 2 flax eggs

1

tbsp

baking powder

1/2

tsp

salt

1/2

tsp

pure vanilla extract
Instructions
Grease or line a 9×5 loaf pan. Preheat oven to 325 F. Stir all ingredients until smooth. Pour into the loaf pan. Bake on the center rack 50-55 minutes. Let it sit until completely cool before going around the sides of the pan with a knife and carefully popping out. It is SUPER moist and fudgy. Refrigerate leftover up to 6 days, or slice and freeze for a rainy day.
More Almond Flour Recipes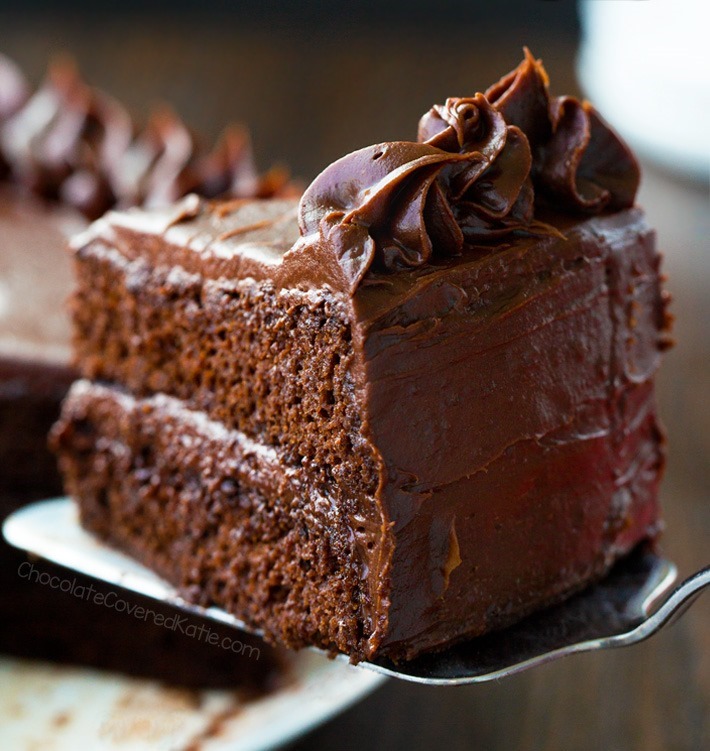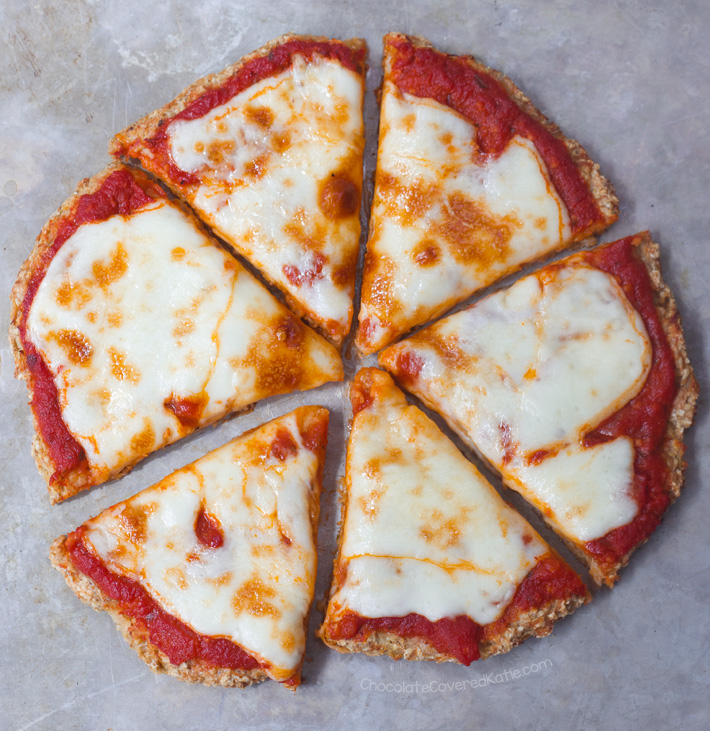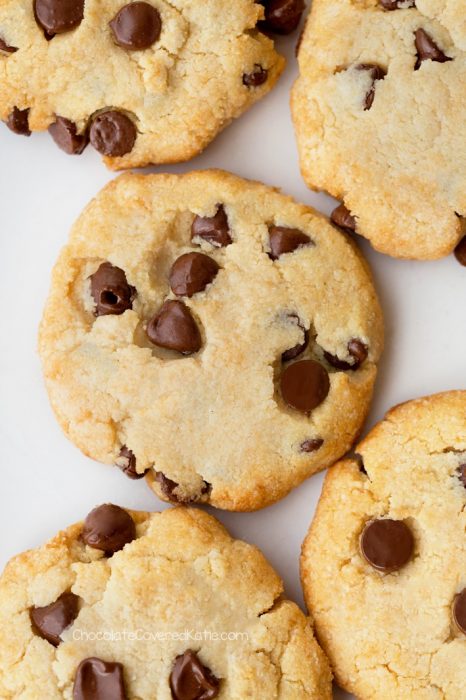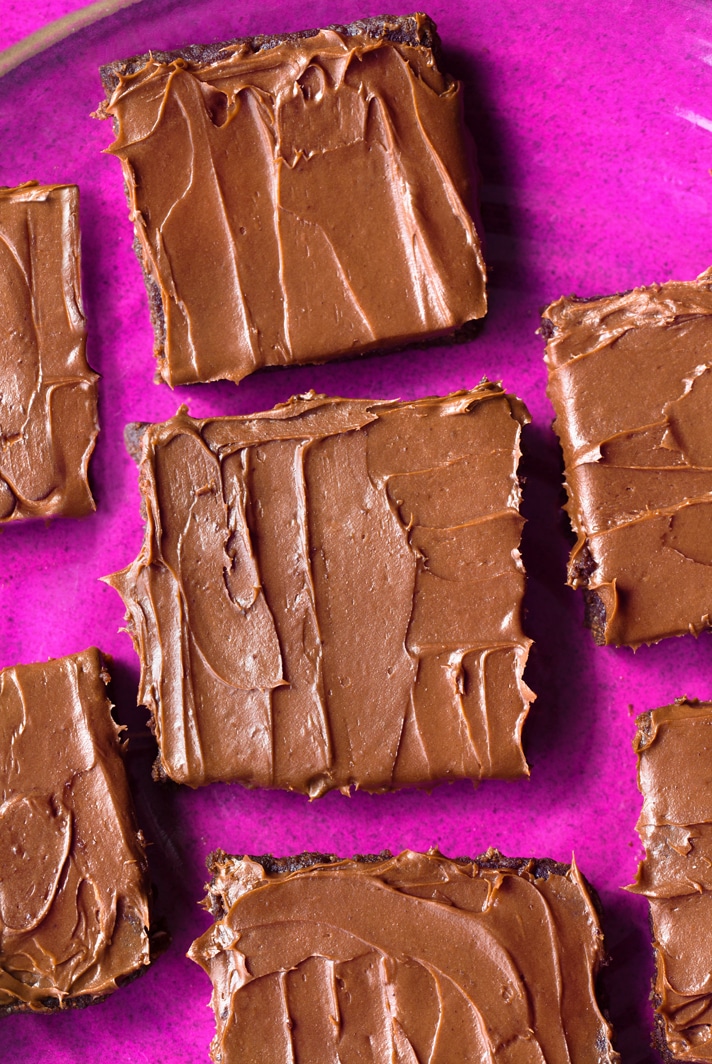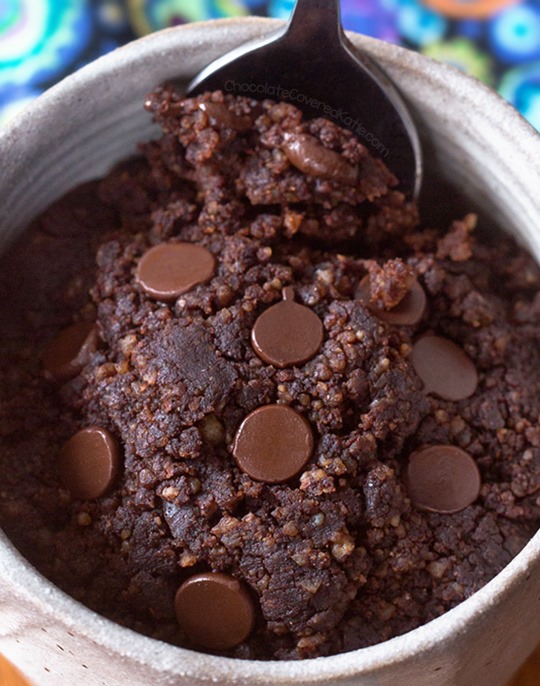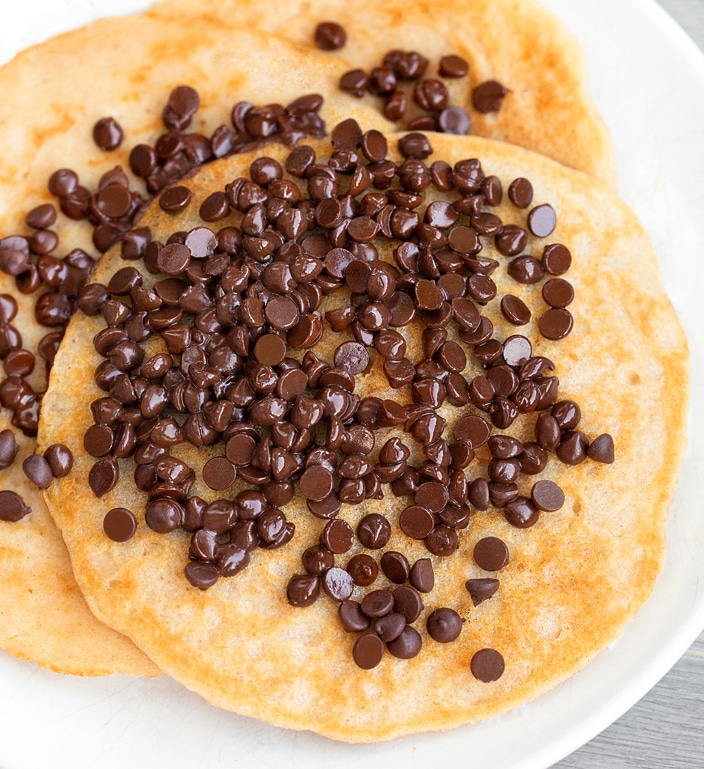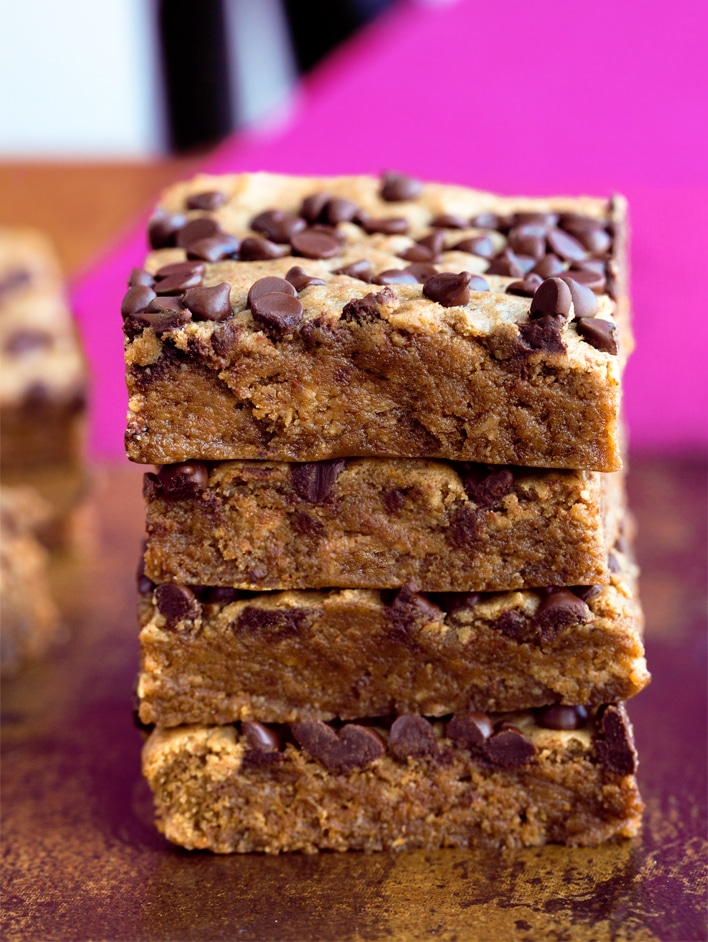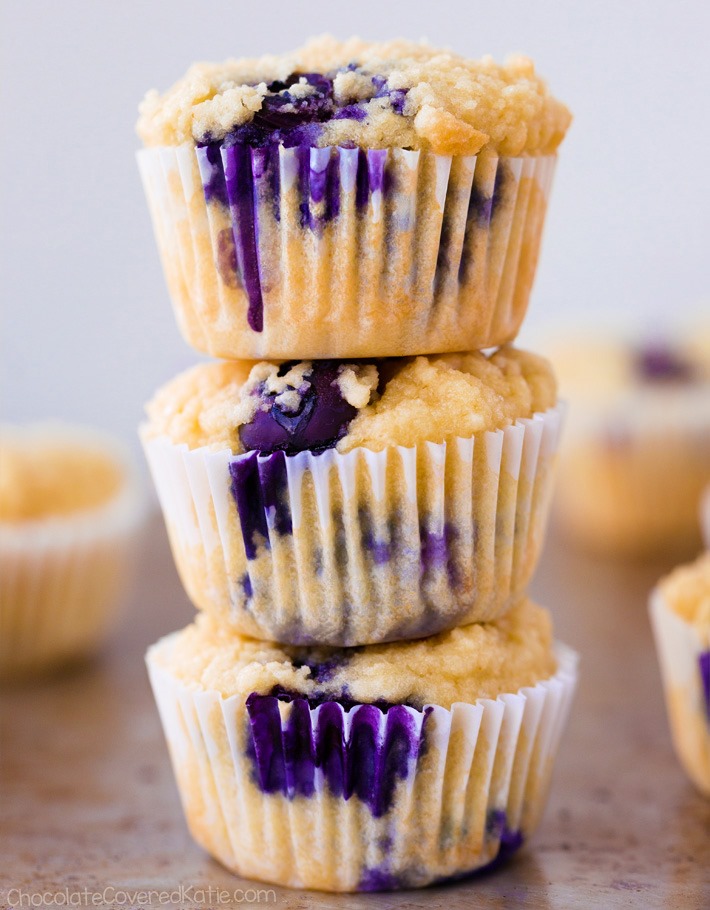 5/5 (1)

The post Almond Flour Banana Bread appeared first on Chocolate Covered Katie.