This really is the most amazing spinach salad ever! Loaded with sweet + spicy nuts, apples, feta, and bacon, it is a delicious showstopper.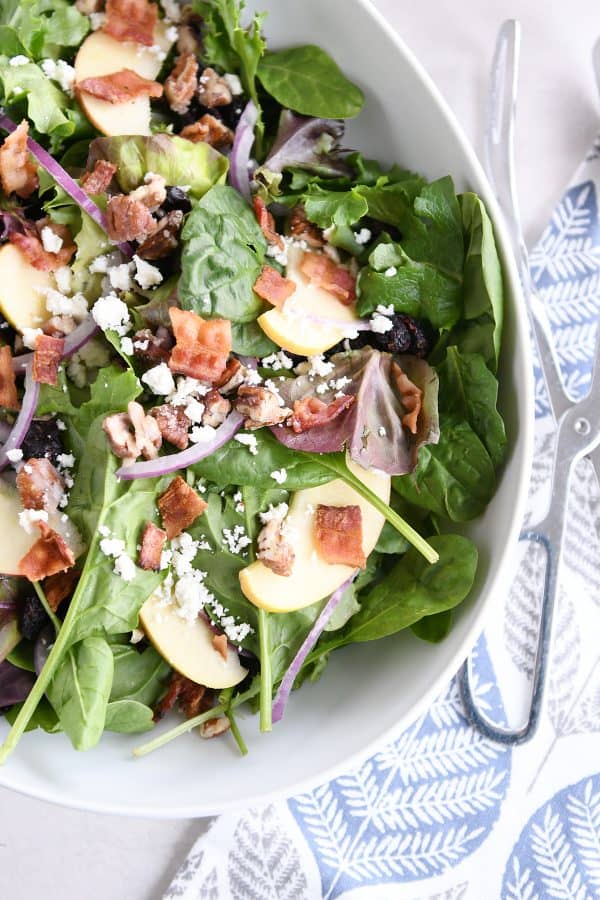 This is my most favorite salad. Ever, ever, ever.
It's chock full of everything I love.
baby spinach
crisp sweet apple slices
tart dried cranberries
tangy feta cheese
baconbaconbacon
sweet and spicy candied pecans
The combination of all those amazing, delicious ingredients is straight up incredible. 
The post Amazing Spinach Salad with Sweet-Spicy Nuts, Apples, Feta and Bacon appeared first on Mel's Kitchen Cafe.