Quick and easy to make, these Asian Style Sauteed Veggies with Tempeh explode with flavor, while allowing the vegetables to truly shine and express their beautiful nature.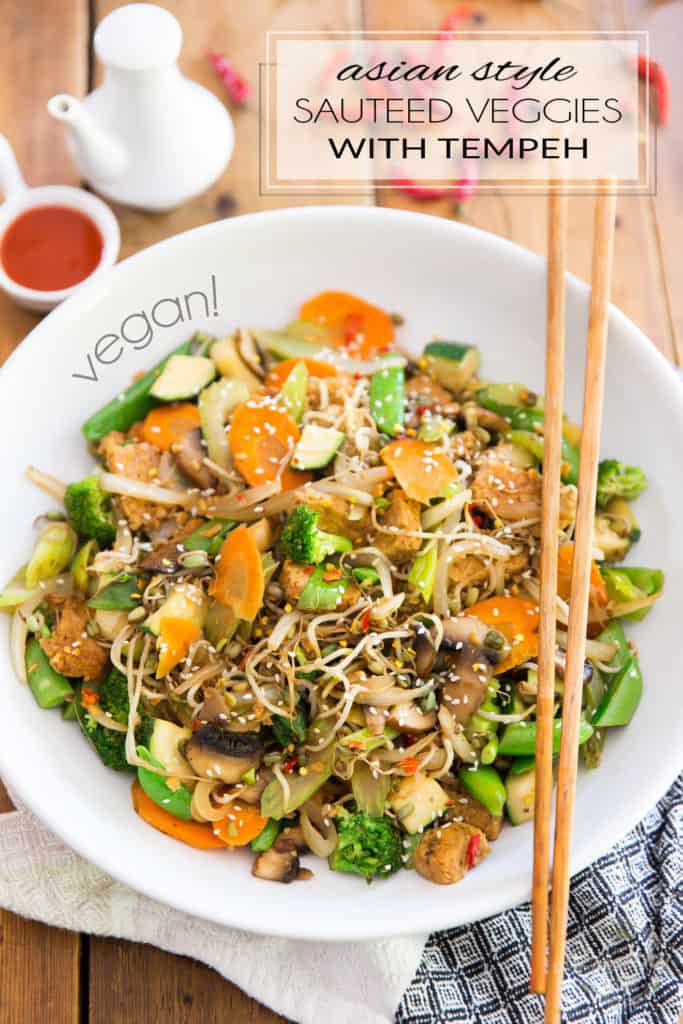 Sometimes the best dishes are those that get dictated by the content of your fridge! This Asian Style Sauteed Veggies with Tempeh would be one of those dishes… I was feeling particularly uninspired that day, and was way overdue for a trip to the grocery store. But, I had a bunch of vegetables in the fridge that really needed to be used up, and I most definitely didn't want to throw them away. I hate throwing away food.
When that happens, I usually end up making a huge salad, but this time I was in the mood for something warm and comforting. So, I took everything out and started cooking, taking notes — and pictures — as I went along, just like I used to do back when I started blogging years ago. Just in case the dish would turn out really great and worthy of sharing with you, you know. 
The post Asian Style Sauteed Veggies with Tempeh appeared first on The Healthy Foodie.