These easy crispy shrimp tacos are amazing! Like, seriously one of the best things I've ever eaten. Baked, not fried, they are crispy-crunchy and crazy good.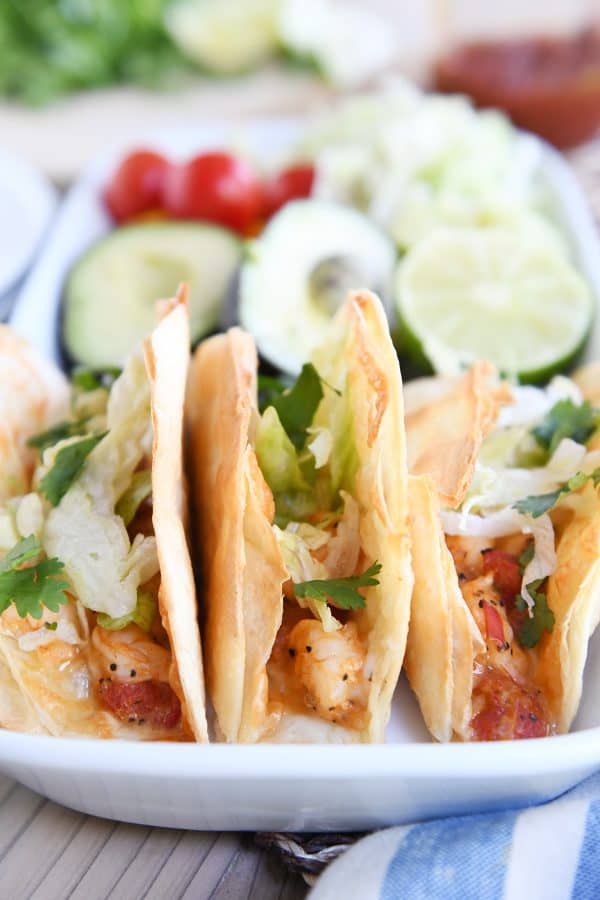 I posted a picture of these crispy shrimp tacos a few months ago on Instagram. You went crazy. (Meanwhile, I was already going crazy at home; they are next level delicious.)
I've never had that many requests for a recipe! Shrimp lovers unite. Taco lovers, get on over here.
After making them a couple more times, I figured they needed a decisive spot here on the blog. I don't know about anyone else, but I will be making these shrimp tacos regularly for the rest of forever.
They are crazy good! And surprisingly really easy (baked, not fried!). They have easily solidified a spot on the "Top Recipes of All Time" list.
The post Baked Crispy Shrimp Tacos appeared first on Mel's Kitchen Cafe.