The best granola on the planet, this brown butter pecan granola is lightly sweet, nutty, and golden-toasted. Those little clusters of granola are fabulous.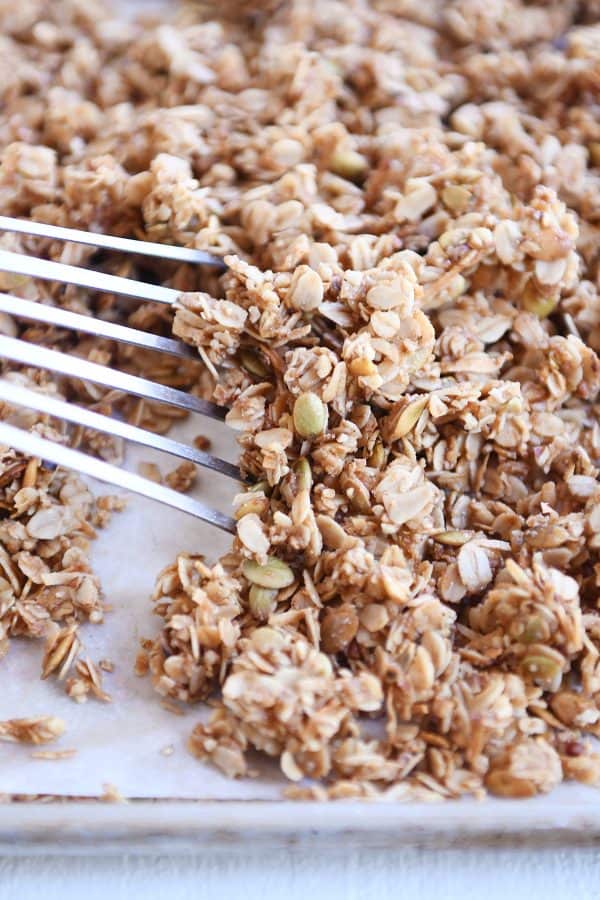 You guys, I'm a granola snob. I'm not even ashamed to admit it. And I feel like I can't live another day until I tell you that this brown butter pecan granola is unbelievably good. Like, one of the best granolas I've ever made or eaten. 
I have a few go-to granola recipes in my back pocket that I make often since everyone in my house is crazy for a bowl of granola + yogurt + fruit. We eat that combo for breakfast at least weekly, and it is one of my kids' favorite after school snacks (and one of my go-to lunches). 
The minute I found out how easy it was to make granola at home, I didn't look back. It's ridiculously simple! And quite a bit cheaper than buying a package of granola at the store (dang, it's expensive!). Plus I've never met a storebought granola that beats the taste of my favorite homemade granola recipes – especially this brown butter version!
The post Brown Butter Pecan Granola appeared first on Mel's Kitchen Cafe.