Easy and absolutely delightful, these caramel peanut butter almost s'mores cookie bars are soft, chewy with a tasty hint of graham crackers in the cookie base.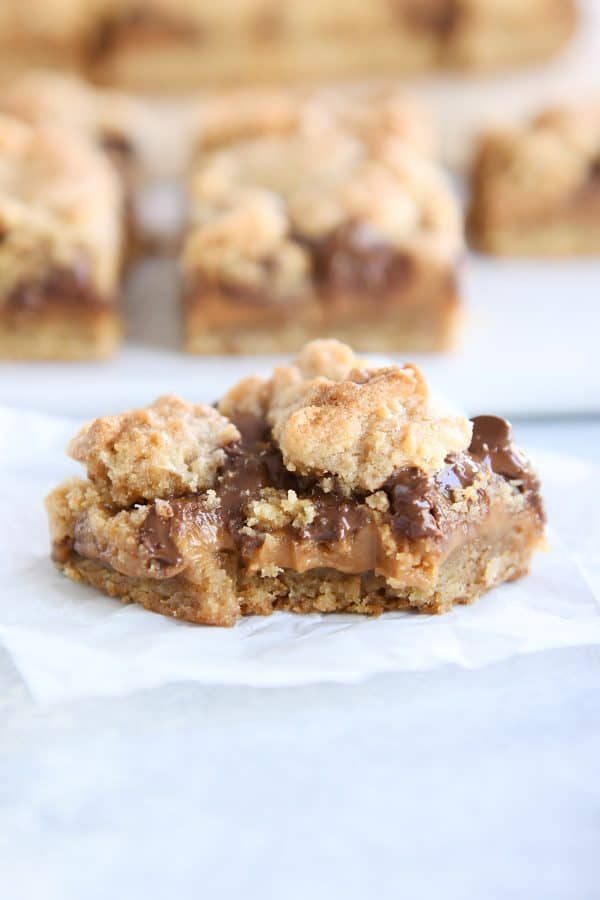 First of all, thanks for all your well wishes of healing on my last post (and all the other insights you shared!). I'm still not eating solid foods, sadly, but my mouth is slowly feeling better.
And while I sip my smoothie, please, please will you make these cookie bars and enjoy them on my behalf?
They are an amazing mashup of past favorites: these s'mores cookie bars + these peanut butter caramel chocolate chip bars.
The post Caramel Peanut Butter Almost S'mores Cookie Bars appeared first on Mel's Kitchen Cafe.