These ultra chewy malted chocolate chip cookie bars are crazy delicious and so easy to make (a one-bowl recipe!). That amazing malt flavor makes all the difference!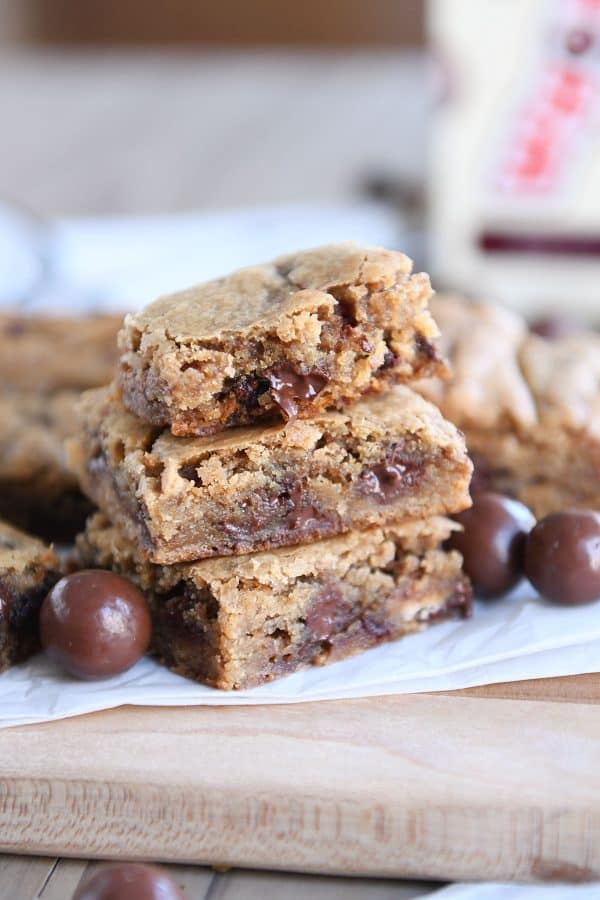 All I really want to know is this: is there ever a wrong time for a new, incredible, easy bar cookie recipe? I mean, really. Is there?
Cookie bars in general may be my undoing. They are fast. Simple. Soft and chewy. And if you lack self-control like a certain food blogger who shall remain nameless, they are ridiculously divine all warm and ooey gooey chocolatey. At least, that's what I've been told. Ahem. 
These malted chocolate chip cookie bars are crazy good. The texture is chewier than any cookie bar I've ever met, and that hint of delicious malt in every bite is so fantastic, these quickly became a new, quick favorite. 
The post Chewy Malted Chocolate Chip Cookie Bars appeared first on Mel's Kitchen Cafe.