Healthy and flavorful, this classic minestrone soup is chock full of veggies and makes an easy and delicious weeknight dinner!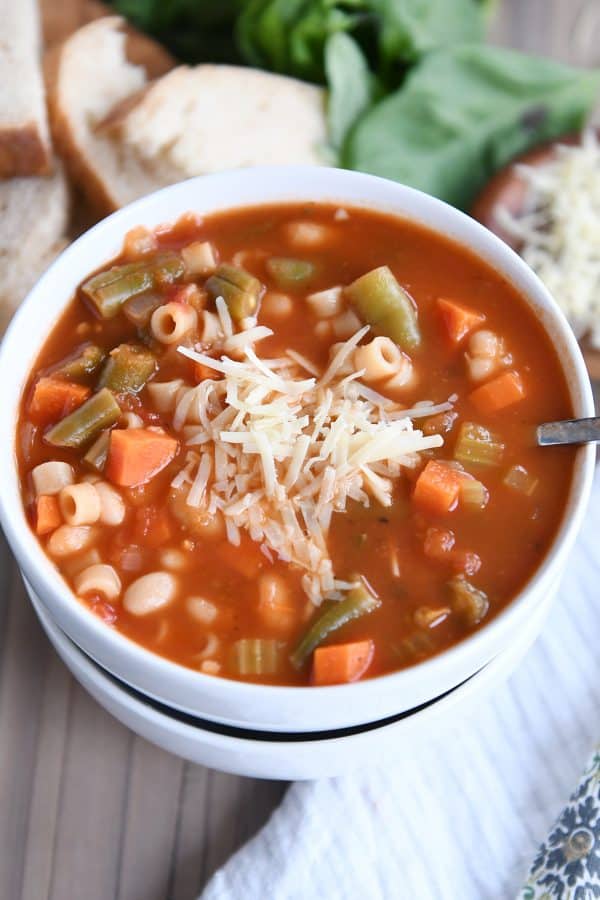 Classic minestrone soup can't be beat. It's hearty, wholesome, and perfect for a simple weeknight meal. 
If I'm being honest, it's not a soup I necessarily crave, but every time I make it, I remember how delicious it is and vow to make minestrone happen more often. 
Chock full of veggies, beans and cute little pasta, it's fantastic served with a sprinkle of Parmesan cheese and a loaf of crusty bread. 
This tried-and-true minestrone soup recipe comes together fast (just another reason to join the minestrone fan club).
The post Classic Minestrone Soup appeared first on Mel's Kitchen Cafe.