Ready in mere minutes and delicious any time of the year, this sturdy, Classic Three Bean Salad in tangy vinaigrette is the perfect make-ahead recipe for parties, potlucks, backyard barbecues or any social gatherings.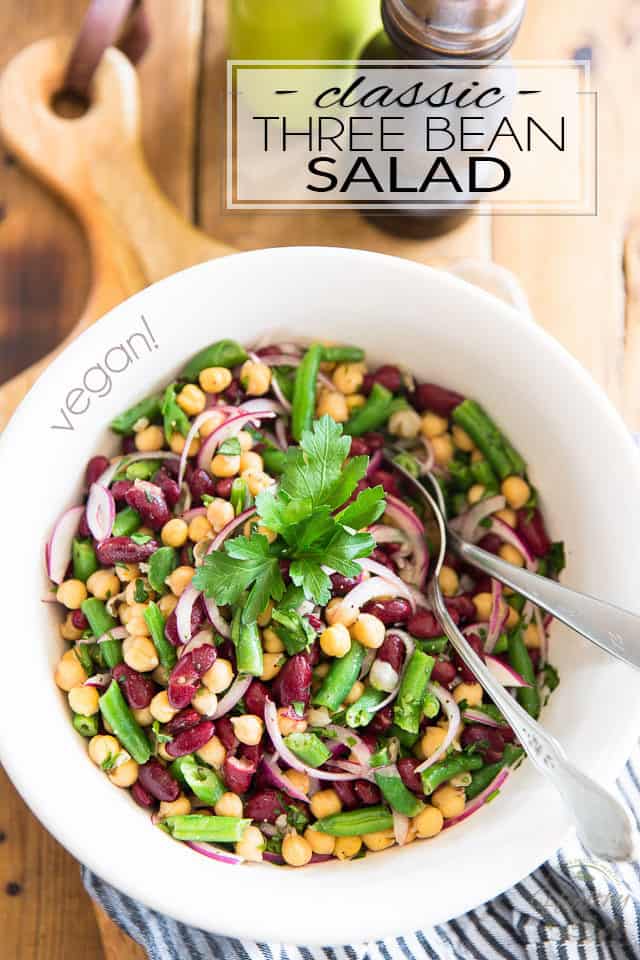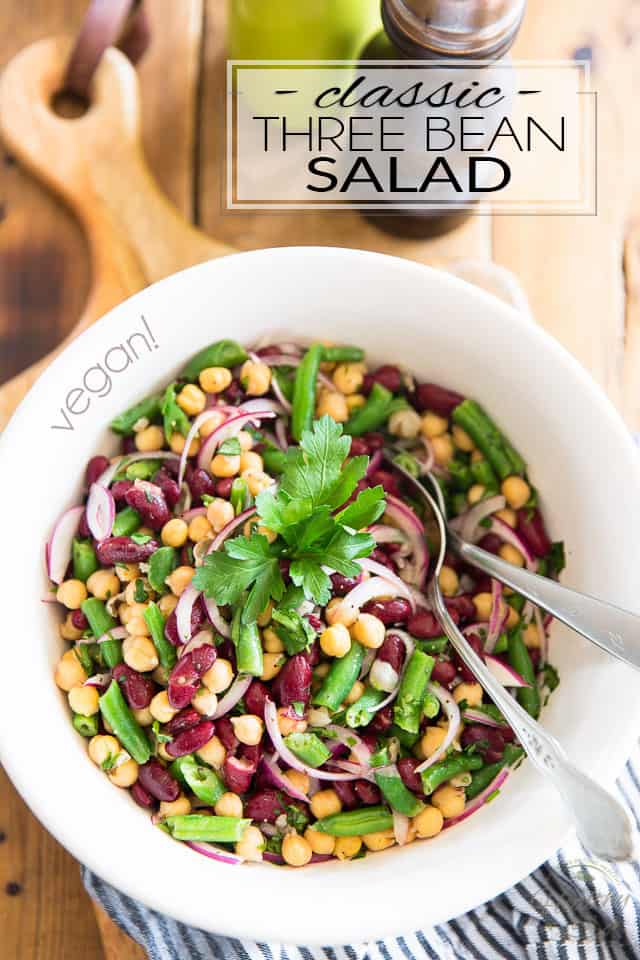 Seriously, this salad could not be easier, or quicker to make: 5 minutes and a great big bowl are pretty much all you're going to need. Yet, it's an undeniable classic that most people seem to genuinely appreciate at parties… Even though beans legumes don't normally tend to be anyone's favorites, when you put them on the table as part of this delicious salad, they seem to magically turn into some kind of crazy attractive yummy stuff that everyone wants to get their hands on! 
Maybe it's because of the beautiful vibrant color of the green beans, the deep, almost jewel-like red of the kidney beans or the delicious aromas of the tangy dressing that brings everything together? 
No matter what it is, this salad always is a winning option! Next time you're invited to a party, you should put it on your list. Hey, not only does it only take minutes to make, but it also can and should be made ahead of time, stays good for days and tends to disappear so fast, so you won't be stuck bringing back all kinds of leftovers. 
Unless maybe, you wanted to bring back some? In which case, I totally suggest making a double batch! It'll only take a minute more… totally worth it! 
The post Classic Three Bean Salad appeared first on The Healthy Foodie.