This thick and creamy coconut whipped cream is totally dairy free, with just three ingredients… and it has the exact same texture as real homemade whipped cream!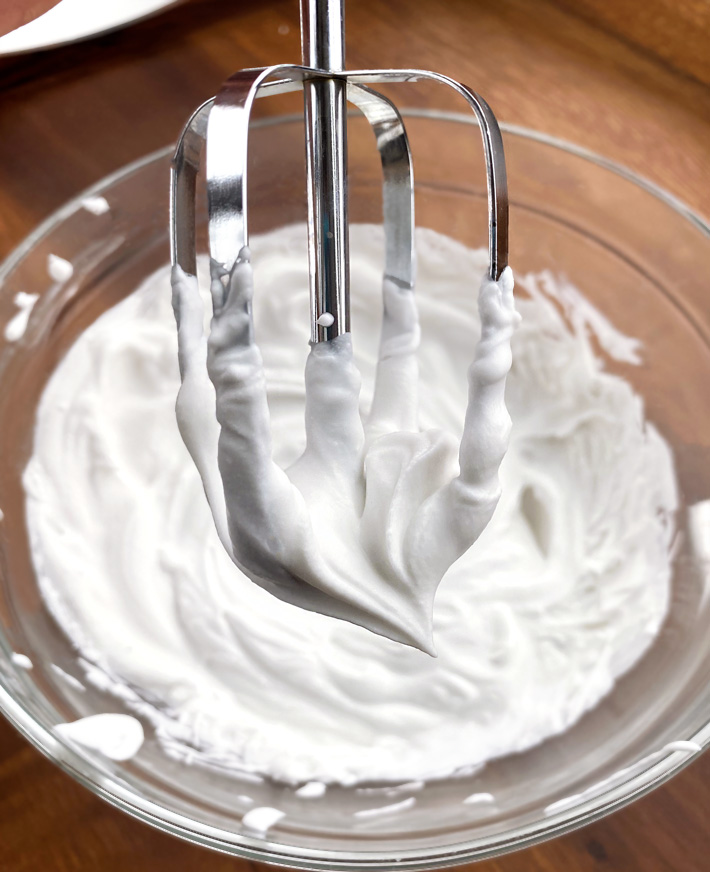 The Best Coconut Whipped Cream
Did you know that you can make your own easy homemade whip cream from a can of coconut milk?
1 can coconut milk, optional sweetener of choice, and that's it!
The resulting whipped cream will blow you away with how luxuriously rich and creamy it tastes, as you shake your head and wonder, "How can this possibly be vegan?!"
Also Try This Chocolate Peanut Butter Nice Cream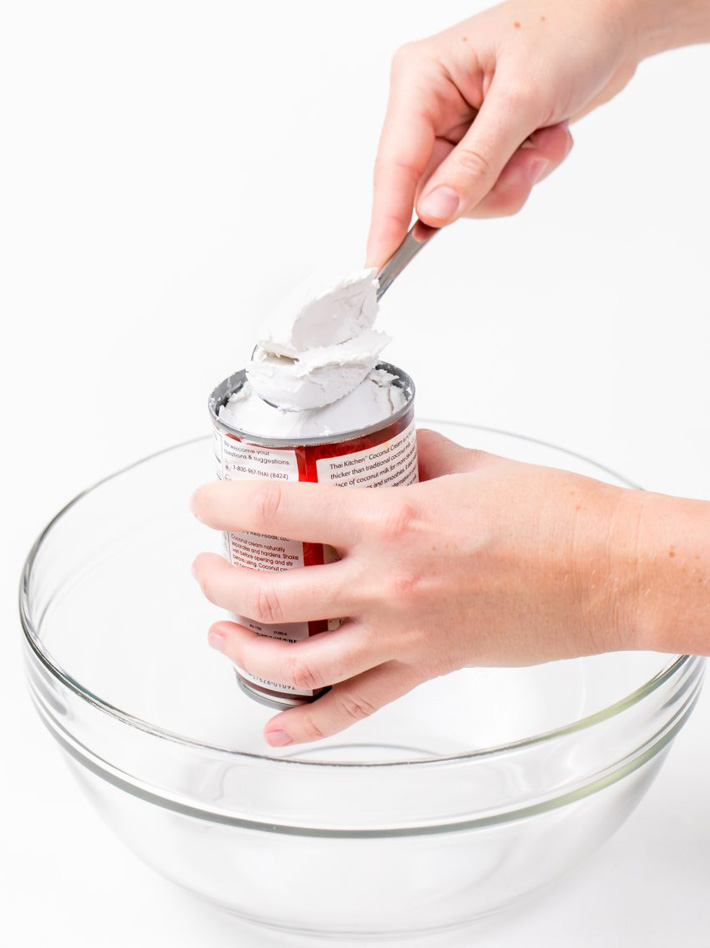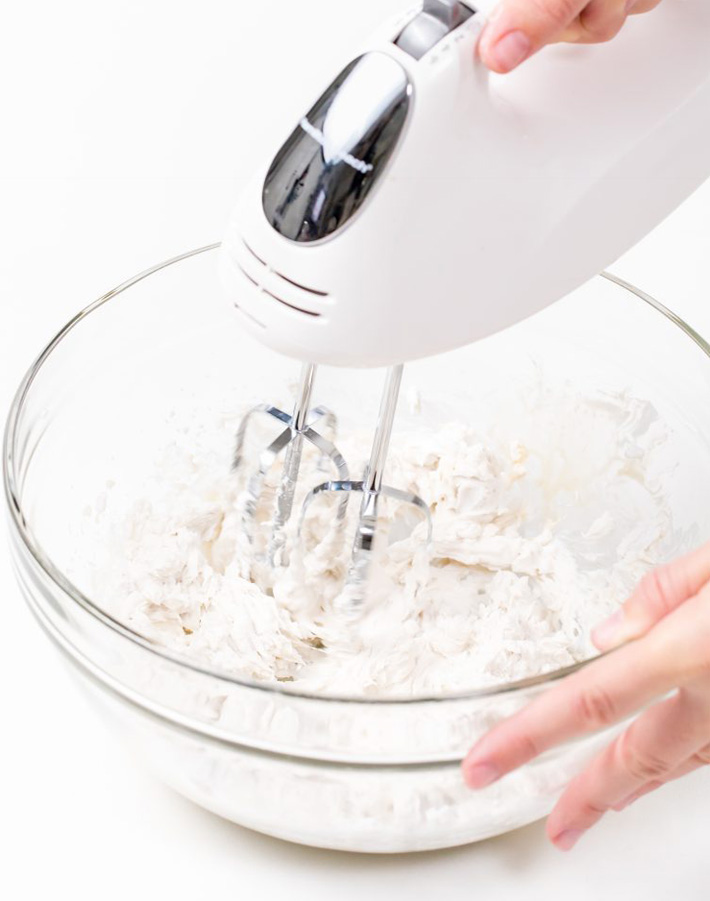 Vegan Whipped Cream Recipe
Just one or two ingredients, and you're on your way to the perfect coconut milk whipped topping, good for serving with pies, cakes, fresh strawberries or sliced fruit, pancakes (such as these Flourless Pancakes), waffles, milkshakes, as frosting for cupcakes, or on top of any of the following healthy ice cream recipes: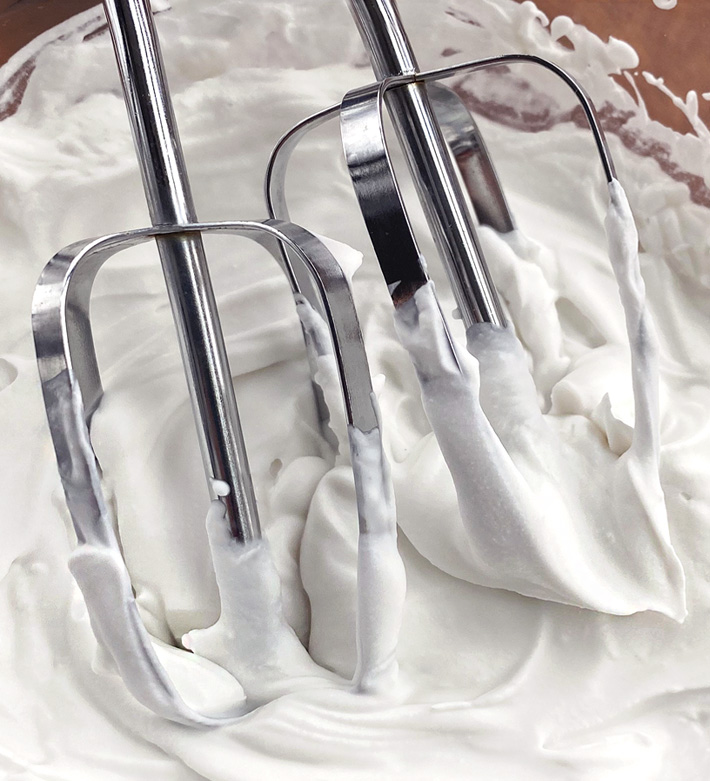 There's NO heavy cream, no dairy, no eggs, no sugar, and no gums, stabilizers, gelatin, or cornstarch required for the recipe.
And it can be gluten free, low carb, paleo, whole30, cholesterol free, and keto friendly.
The cream whips up just like dairy whipped cream and can be substituted in most recipes that call for Cool Whip or heavy cream.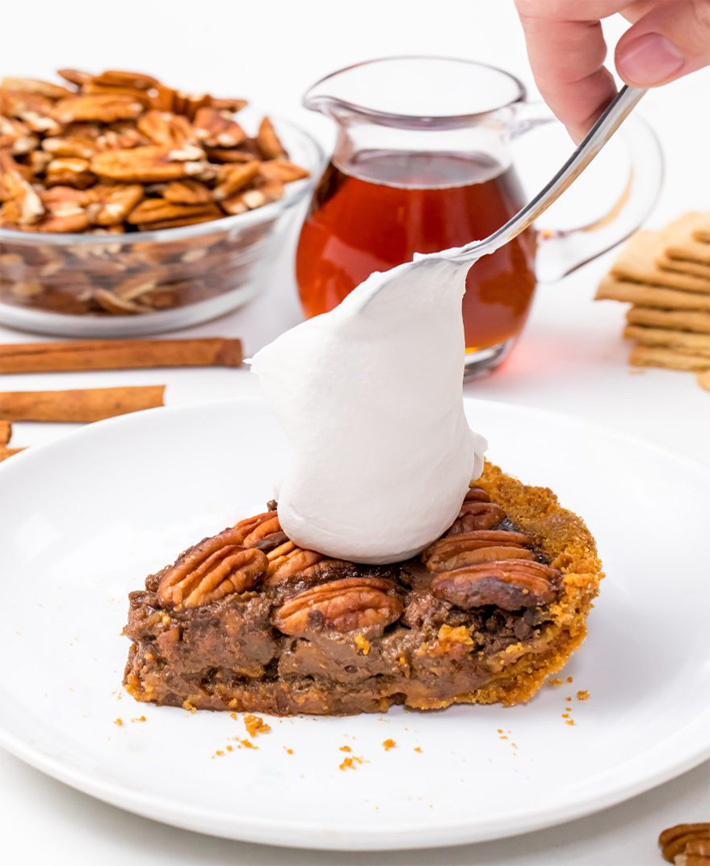 Shown above, on top of my Vegan Pecan Pie
Coconut Milk Whip Cream – FAQ
What Kind Of Coconut Milk?
Use either full fat canned coconut milk or coconut cream. The recipe will not work with reduced fat coconut milk or carton coconutmilk beverage found the refrigerated section of the grocery store from companies like Silk, Califia Farms, Almond Breeze, and So Delicious.
Do I Have To Chill It First?
I usually like either storing a can in the fridge to have on hand when needed or chilling the coconut milk overnight, because the results will be thicker and non-runny.
But if you open the can and the cream inside is already super thick (see the photo below) you can skip the overnight refrigeration and simply freeze for about 10 minutes before whipping it up. Try not to shake the can at any point, because you want to keep the cream on top separate from the watery part underneath.
Leftover Coconut Milk? Make Chocolate Truffles – 2 Ingredients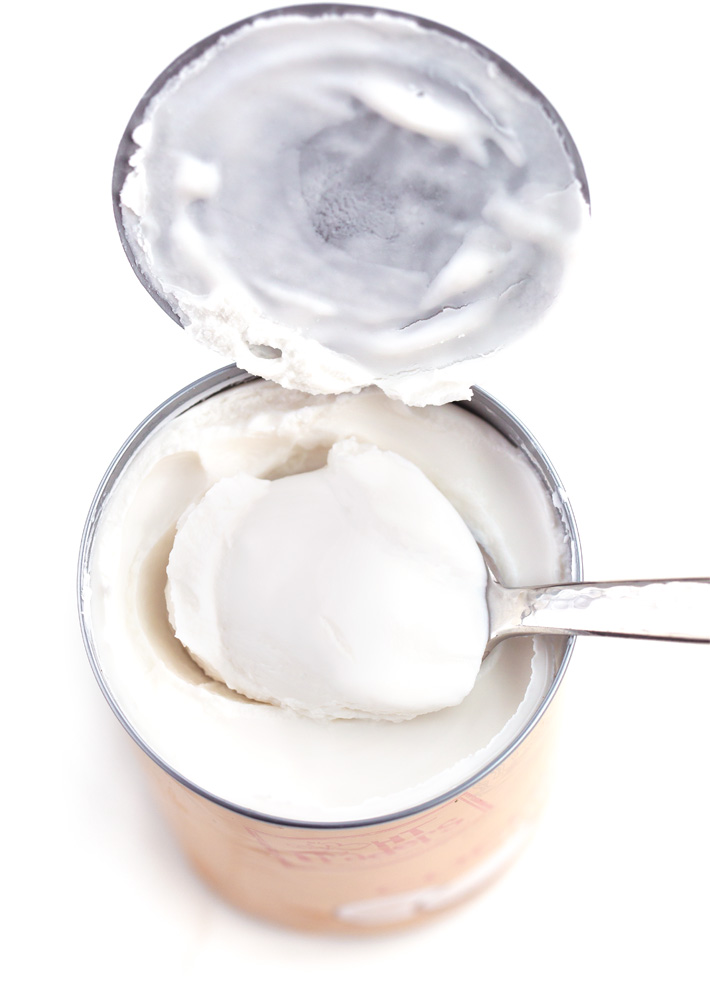 What If My Coconut Cream Isn't Whipping?
It's rare, but every now and then you may encounter a can of coconut milk that is chalky and rock hard or simply won't whip or firm up.
Coconut milk brands I've had the most success with for making coconut milk whipped cream include Whole Foods 365, Sprouts, Thai Kitchen Organic, Trader Joes, Native Forest, and Nature's Charm Coconut Whipping Cream.
Can I Make Different Flavors Of Whipped Cream?
You absolutely can! Try adding a few drops of almond or pure peppermint extract, a sprinkle of cinnamon or pumpkin pie spice, 1/2 tsp of instant coffee, or 1 tsp of lime, orange, or lemon zest.
Or add a scoop of peanut butter or half a banana for a delicious mousse-like dessert. Of course, you can always go with my personal favorite and make it chocolate by using the following recipe: Chocolate Whipped Cream.
Above – watch the video how to make coconut whipped cream!


Try it mixed into Overnight Oats or on top of Chia Pudding!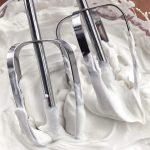 Coconut Whipped Cream
How to make vegan coconut whipped cream at home, with just 3 ingredients!
Ingredients
1

can

coconut milk or coconut cream

(13.5oz)

1-2

tbsp

powdered sugar, or stevia to taste

optional 1/4 tsp pure vanilla extract
Instructions
*Be sure to read through the FAQ listed above in this post. And if you're a visual learner, you might find it useful to check out the video above showing how to make the coconut whip cream.

Chill coconut milk or cream in the fridge overnight. Once cold, open the can and transfer only the thick and creamy part to a bowl. (Discard the watery part, or save for another recipe.) Using either a stand mixer or hand beaters (or a fork and a lot of arm strength), whip the cream with your sweetener and optional vanilla until it forms stiff peaks like real whipped cream!
Video
Ways To Use Whipped Cream: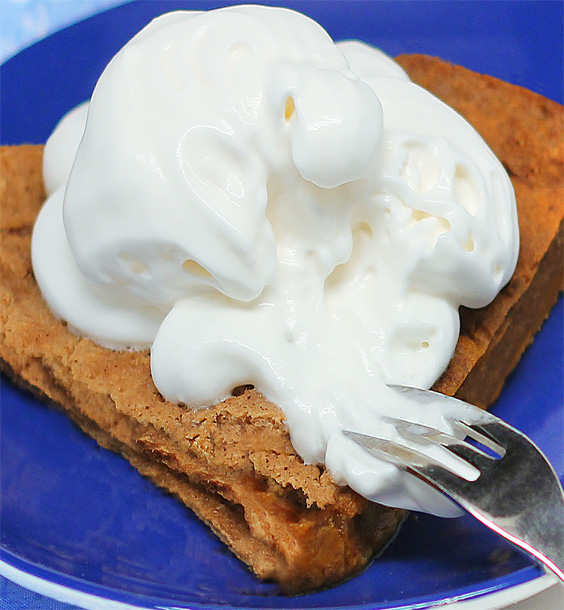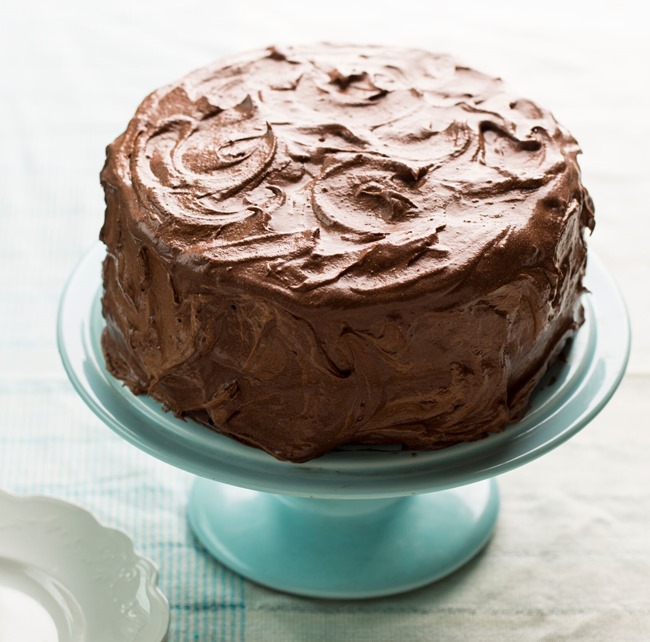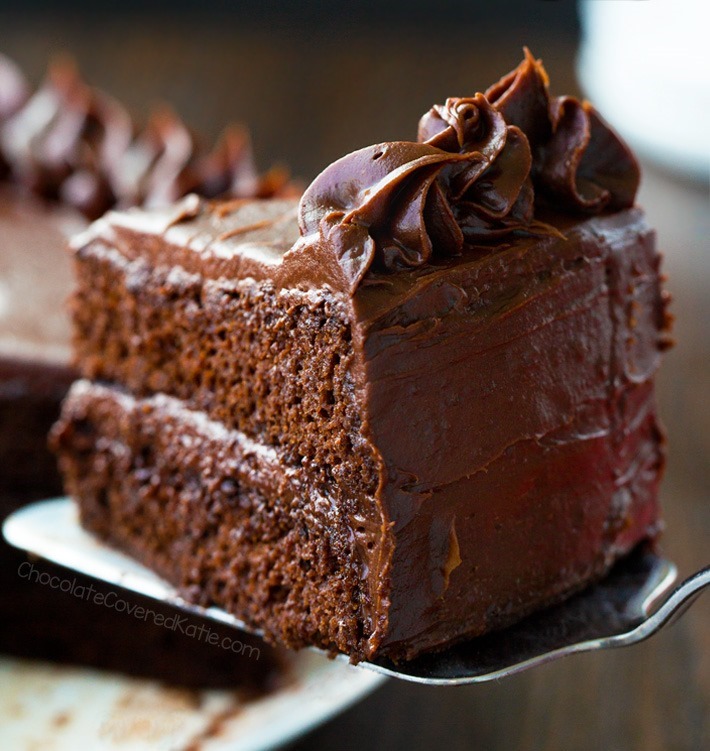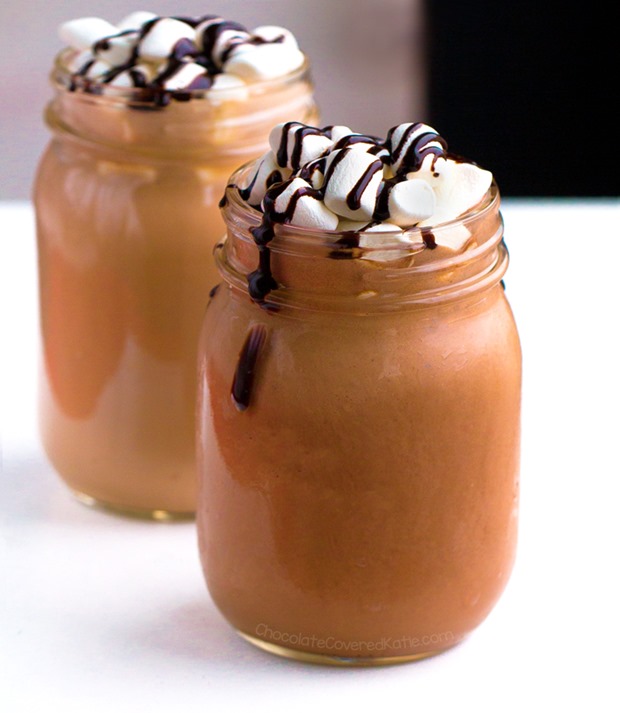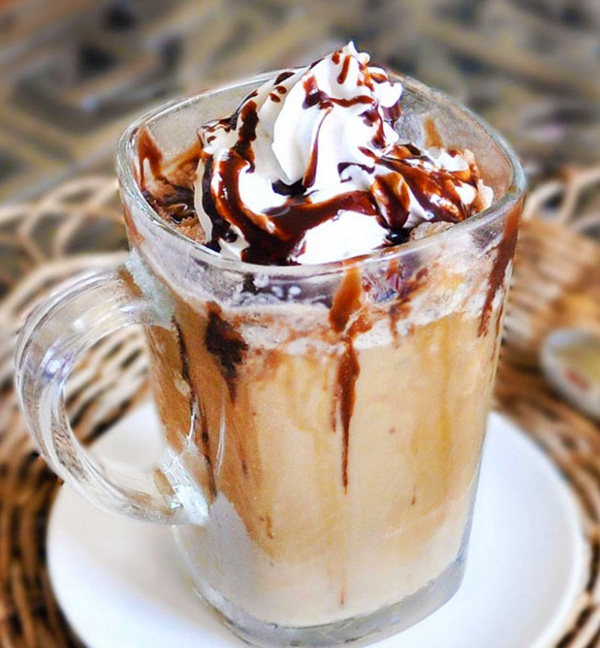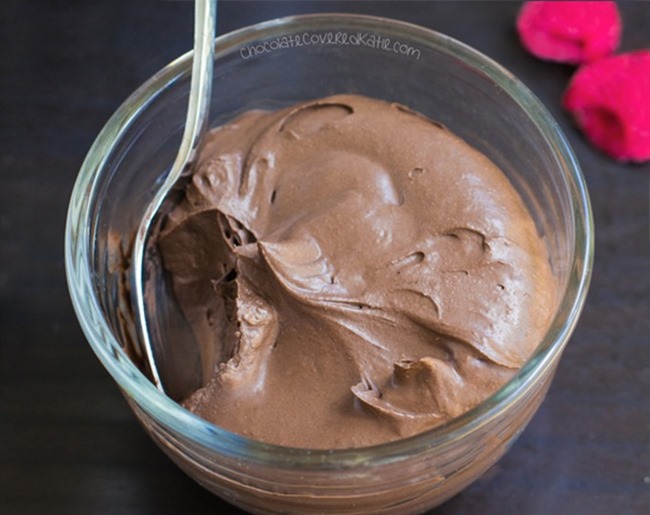 5/5 (6)

Find more healthy recipes like this Coconut Whipped Cream at Chocolate Covered Katie.