Move over noodles, Spaghetti Squash Soup is here! Deliciously hearty and comforting, it's the perfect meal to make you feel better inside and out when winter refuses to go…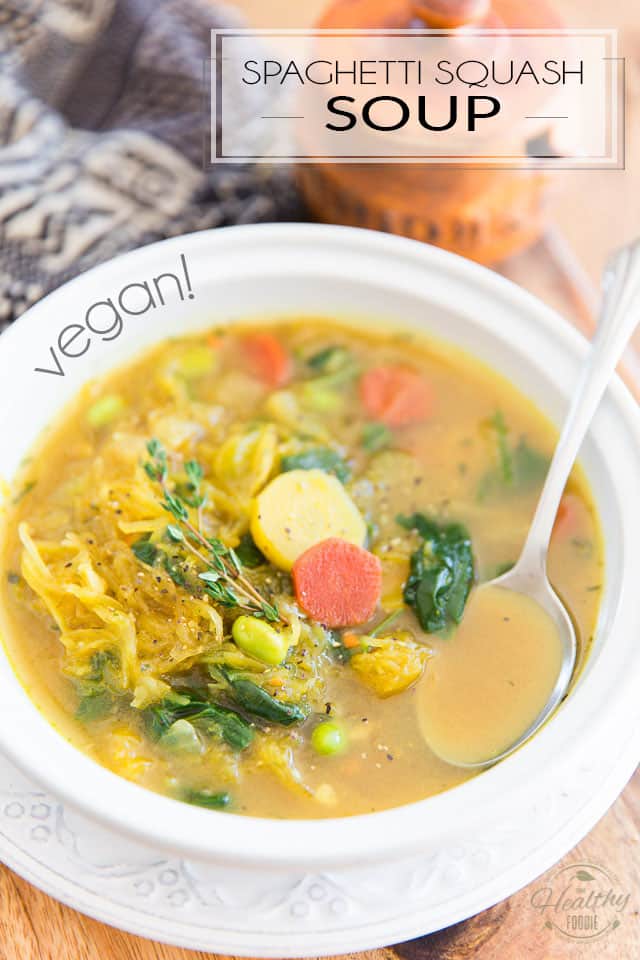 It's been so cold and snowy these past few days, I often catch myself wishing that I was still in Costa Rica!!! Trust me, I'd much rather be on the beach right now. Well, if the beaches weren't all closed, that is…
But, there's a positive side to this unusually cold weather: it gave me the perfect excuse to whip up a huge batch of soup! Seriously, can your think of anything more comforting and soul warming than a piping hot bowl of soup when winter is acting up?
Since I'd just baked a nice big spaghetti squash the day before and had tons of leftover, I decided to throw that into the soup, in place of noodles. Whoa! What a brilliant idea that was! Now, not only is this soup crazy delicious, but it's also a veritable nutrition powerhouse!
The post Comforting Spaghetti Squash Soup appeared first on The Healthy Foodie.