Mofongo is a Puerto Rican favorite and a very easy dish to prepare for appetizers and a side dish on a main meal. Enjoy some international flavors from Puerto Rica with this amazing dish!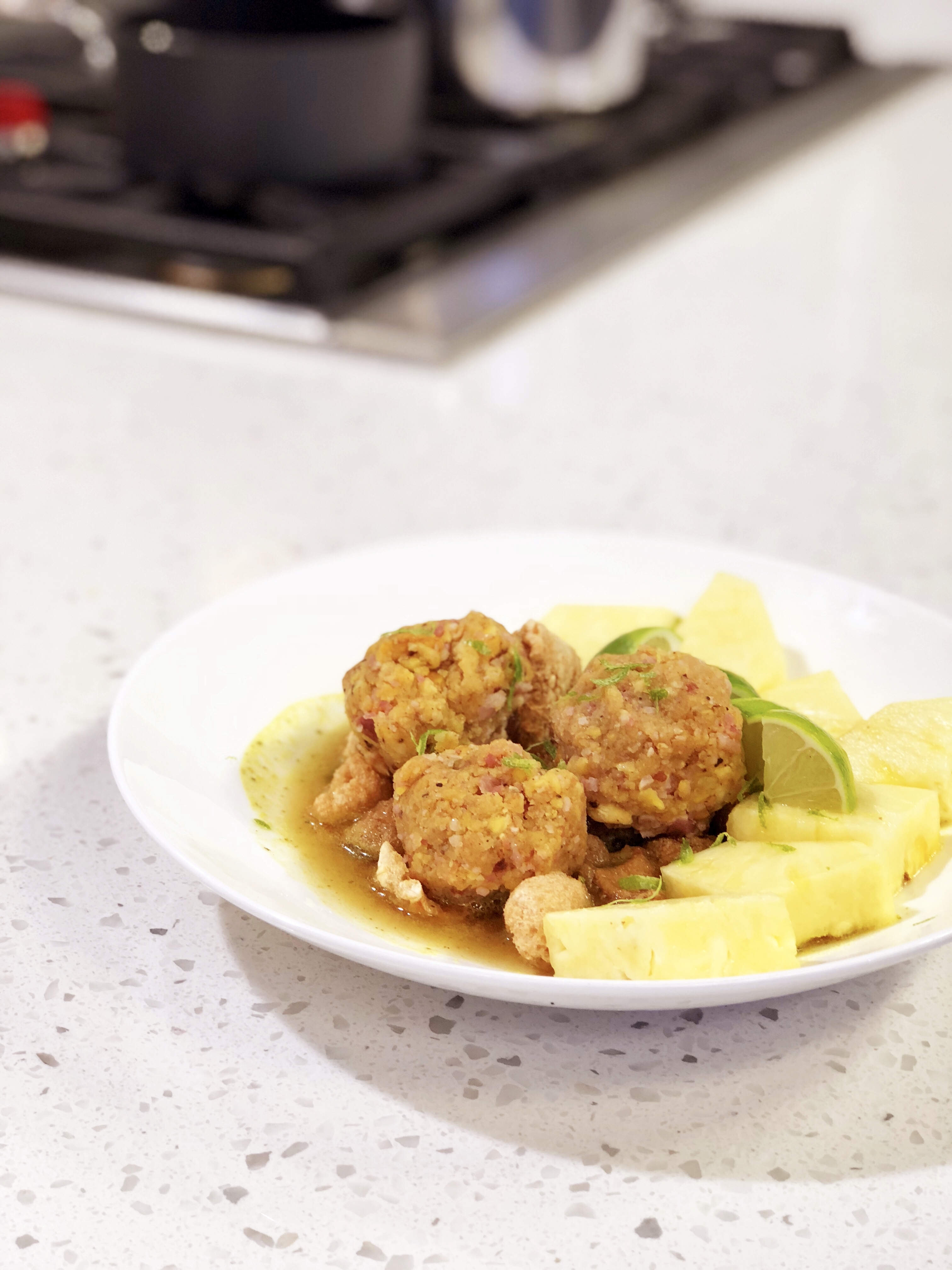 INGREDIENTS
4 thick slice bacon
4-5 green plantain bananas
1 pound bacon (more or less)
1 tbsp minced garlic
4 cups beef stock
INSTRUCTIONS
1
Pan fry the the bacon until crispy. Remove the bacon from the pan and place it on a plate lined with paper towels to drain out excess oil.
2
Peel and slice the banana's into quarter inch medallions and fry them in the bacon fat until golden brown on each side. If desired, you can deep fry them to golden brown as well.
3
Once the banana slices are golden brown, place them in a food processor along with the bacon and garlic and pulse together. Continuing pulsing the mixture until it resembles "mashed potatoes".
4
Once they are like mashed potatoes, shape them into balls (about the size of golf balls) and place them on your cutting board until ready to use.
5
To assemble the dish, place a handful of pork rinds into the center of a bowl with three Mofongo balls on top. Do this with four dishes.
6
Divide the lime and zest and juice between the four plates. Spoon the beef stock between the 4 dishes, serve and enjoy!