These Cranberry Orange Cinnamon Rolls are bound to be your new favorite homemade cinnamon roll recipe! Packed with dried cranberries, orange zest, and cinnamon, these fluffy cinnamon rolls are a delight to make and eat.
This post is sponsored by Fleischmann's® Yeast. Thank you for continuing to support the brands that make My Baking Addiction possible.
While I love cinnamon rolls any time of the year, there's something really special about making them during the fall and winter holiday season.
Maybe it's because I love getting in the kitchen with Elle, and she's getting old enough to really start helping me with more of my baked goods. Even though we started out making things like No-Bake Cookies and Pumpkin Dip, she's at an age where she can take on recipes with more steps to them.
These Cranberry Orange Cinnamon Rolls are going to be perfect for us to make together this fall. They make her feel like she's taking on more of a challenge by making something with a dough, filling, and frosting, but they're still easy enough for her to help with.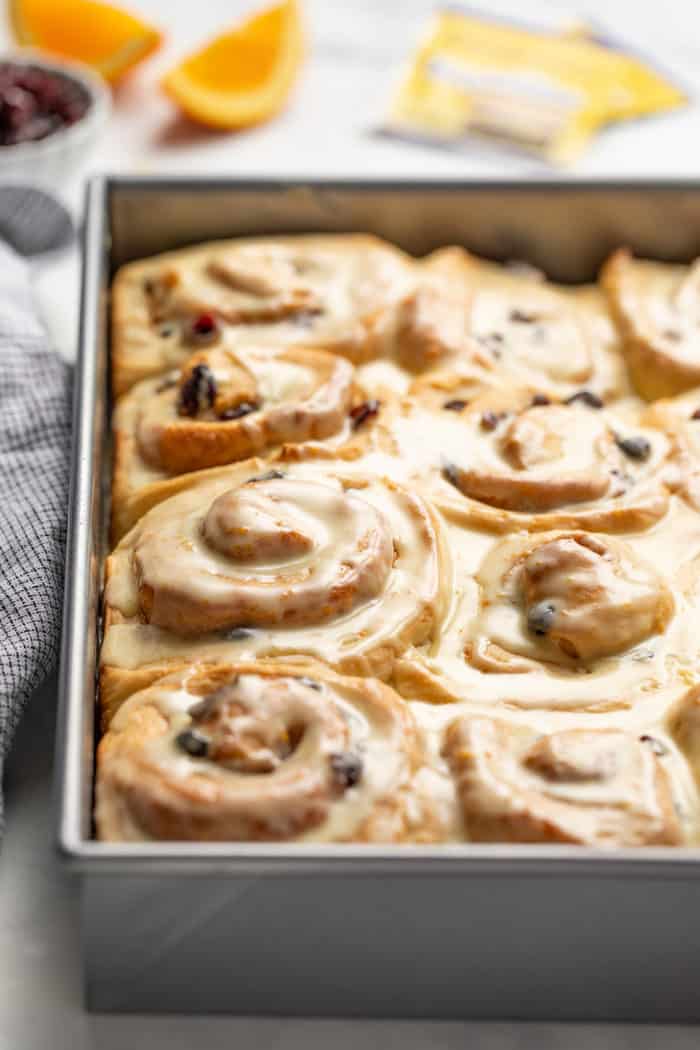 The post Cranberry Orange Cinnamon Rolls appeared first on My Baking Addiction.