A truly heavenly dessert that contains nothing but wholesome ingredients, this sinfully creamy Mocha Chocolate Vegan Cheesecake will totally blow your mind!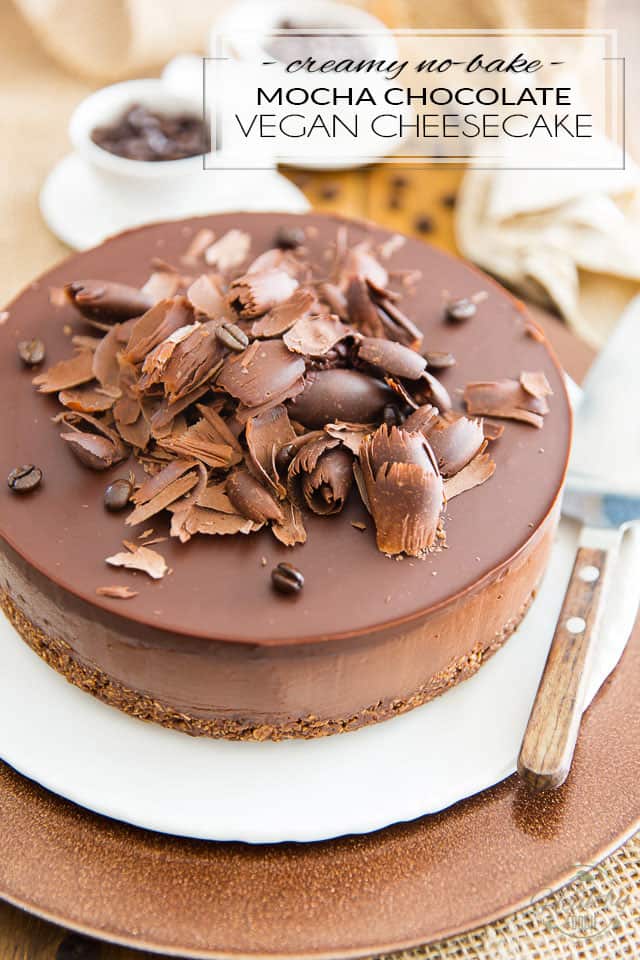 While in Costa Rica, there are a couple of things that I truly missed. One of them was tofu — call me weird, but I happen to love the stuff and not only is it very hard to find over there, but their firm tofu is the equivalent of our silky; so yeah… not very good for cooking! — and the other one was baking and creating yummy desserts! I just never found myself in a proper set-up for that…
I ended up getting back home not long before my birthday, and then Easter was just a handful of days later. With cheesecake being my favorite dessert in the whole wide world — the only one thing I truly miss since going vegan — and well, chocolate and Easter being so totally inseparable, I didn't have to think very long before deciding that I was going to whip some kind of a Vegan Chocolate Cheesecake for the occasions.
The plan was to make the cake for my birthday — which I had to spend confined at home — and that should've given ample time to share the recipe with you in time for Easter, but then life got in the way, I had to get my water pump fixed instead, yay-fun-NOT, I'll spare you the details… and so plans had to change!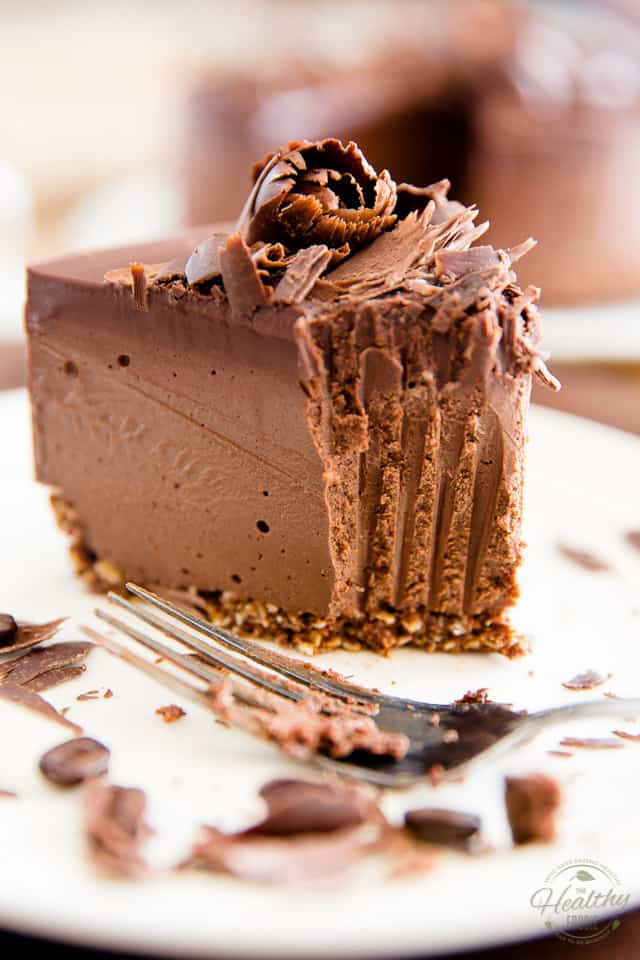 But I still made the cake — boy ô boy, be happy that I did! — and I'm still sharing the recipe with you today! In time for next year's Easter!
Joking aside, you can totally make this cake for just about any occasion, no need to wait for your birthday, or for Easter. And while it might look like it's super complicated and seems like it would take forever to make, know that it really isn't that hard at all, and that it comes together fairly quickly, too.
But honestly, the only thing you really need to know is that this heavenly cake is sinfully delicious. And yes, one can totally use the words heavenly AND sinfully together in the same breath. This cake is living proof of that! What's more, you'll never believe that it's made with nothing but healthy stuff and wholesome ingredients.
Oh, and whoever you share it with will love you for the rest of their life!
The post Creamy No-Bake Mocha Chocolate Vegan Cheesecake appeared first on The Healthy Foodie.