These Creamy Vegan Egg Salad Party Sandwiches look and taste so much like the real deal, no one will ever notice if you just drop them on the table without saying a word…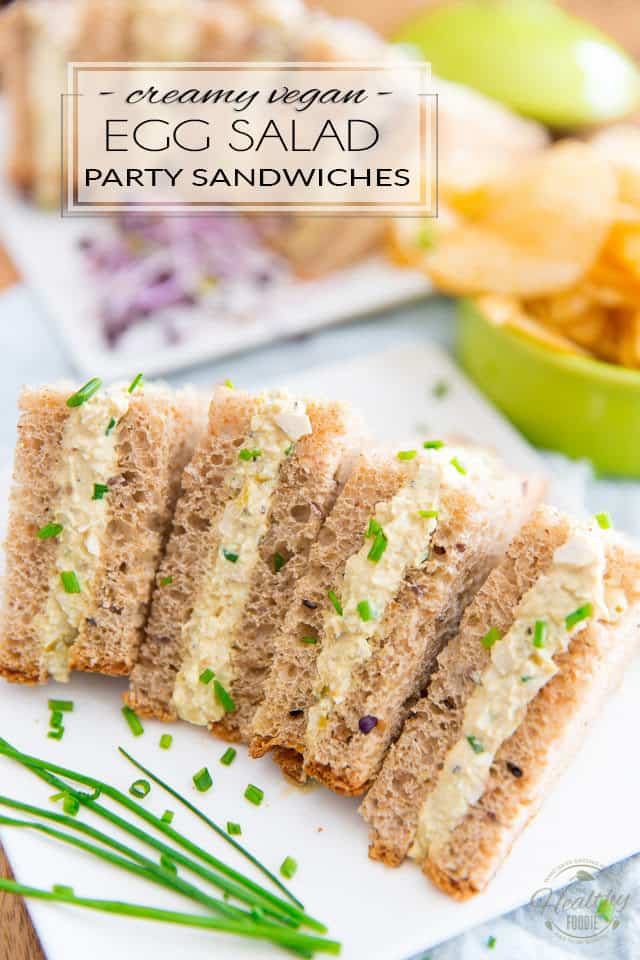 Egg Salad Sandwiches. They are such a great classic at parties, are they not? I mean, who doesn't LOVE egg salad sandwiches? Unfortunately, for us vegans, they are yet another one of those things that are totally off limits. But, vegans rejoice, there actually exists a more than decent vegan option! This tofu version tastes and looks so much like the real deal, it's almost scary. I actually made those to take to a party last week and they were a total hit!
Now, I like my egg salad on the creamy side, especially when making party sandwiches — it just holds so much better! — but if you preferred your egg salad to be a little bit less creamy and have a little bit more chunks in it, you could totally play with the ratio of creamed to chopped tofu. I process about half the tofu and keep the other half as chunks, but you could totally do 1/3 creamed 2/3 chunks, for instance. Just play with it until you find your own optimal balance.
The post Creamy Vegan Egg Salad Party Sandwiches appeared first on The Healthy Foodie.