These crunchy baked French toast sticks take French toast to a whole new (delicious) level! Easy to make, they're sure to become a favorite breakfast! Crispy on the outside, soft on the inside!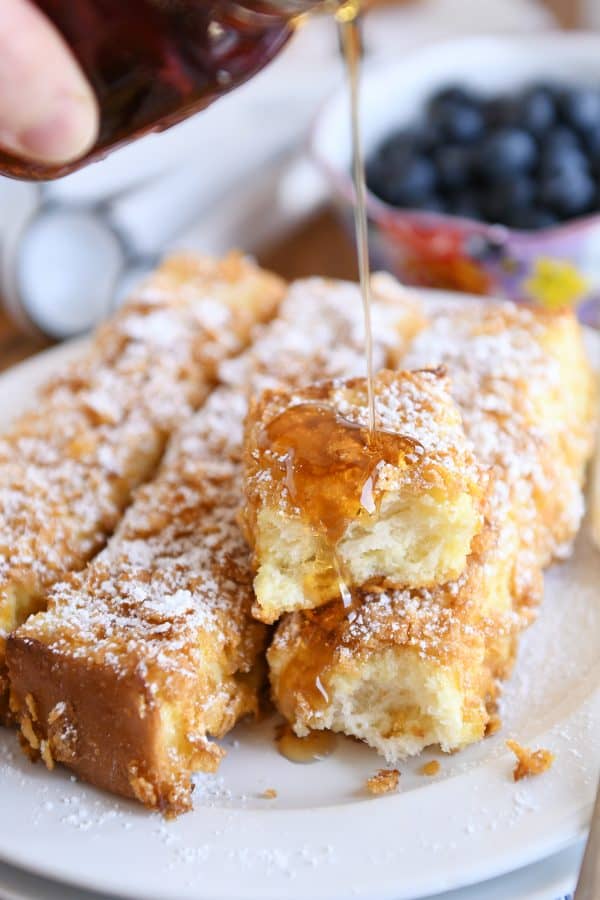 We're getting creative with our time at home and in the kitchen right now.
Even though technically on paper we should have all the time in the world to whip up whatever elaborate creation we want (pies! breads! cakes!), some days, the mental energy that would require (and the lack of some more extraordinary ingredients) has us running straight for the super easy recipes.
The ones we can make in just a few minutes…and that can be eaten right away. These easy drop biscuits and granola bites are a few favorites right now.
The post Crunchy Baked French Toast Sticks appeared first on Mel's Kitchen Cafe.