These dulce de leche cheesecake bars have the rich, caramel flavor of dulce de leche in the cheesecake batter AND in the glaze topping. Elegant, easy, and so delicious!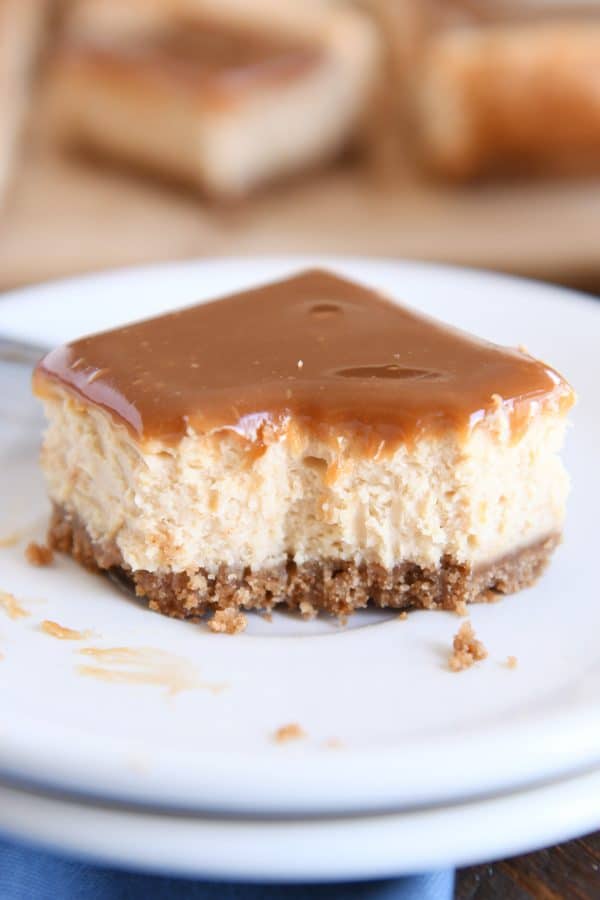 Cheesecake? Dulce de leche? Yes. To both.
Talk about a killer combination.
These fabulous cheesecake bars are ultra simple and don't require any fancy cheesecake methods (water bath, I'm looking at you).
So if creamy cheesecake + caramelly dulce de leche make you happy, I really think you're going to love these bars.
The post Dulce de Leche Cheesecake Bars appeared first on Mel's Kitchen Cafe.