These Chocolate Biscuit Bombs are like the best chocolate danish ever! Only 2 ingredients, they bake up fast; they're the perfect brunch or dessert recipe.
If you're like me and always over buy biscuit dough then THIS is the perfect way to use it up. They're perfect with a side of bacon for breakfast or a side of ice cream as a dessert. Plus: chocolate.
Pin it now to save for later
Easy Chocolate Biscuits
Have you ever opened your fridge and realized you have extra cans of biscuits or crescent rolls or pizza dough? Or is that just me? I'll often find them on sale and think I'll make a new recipe (like Crescent Roll Churros or Pull-Apart Bread) but then they often get buried in my fridge and I forget about them until they're almost expired. Then, I'll be digging for something and find a can and have to put my mind to work to come up with a recipe idea.
This time I decided to go full on sweet brunch recipe and add CHOCOLATE. When you stuff biscuits with chocolate and cover them with glaze, they taste a lot like a decadent breakfast pastry. While I wouldn't condone this for a regular breakfast, it's perfect for a special occasion or Sunday brunch. Or, if you're like me, it's DESSERT! The chocolate gets all melty inside the biscuit, making these bombs a chocolate lovers dream.
VIDEO: How to make Chocolate Dessert Biscuits for Brunch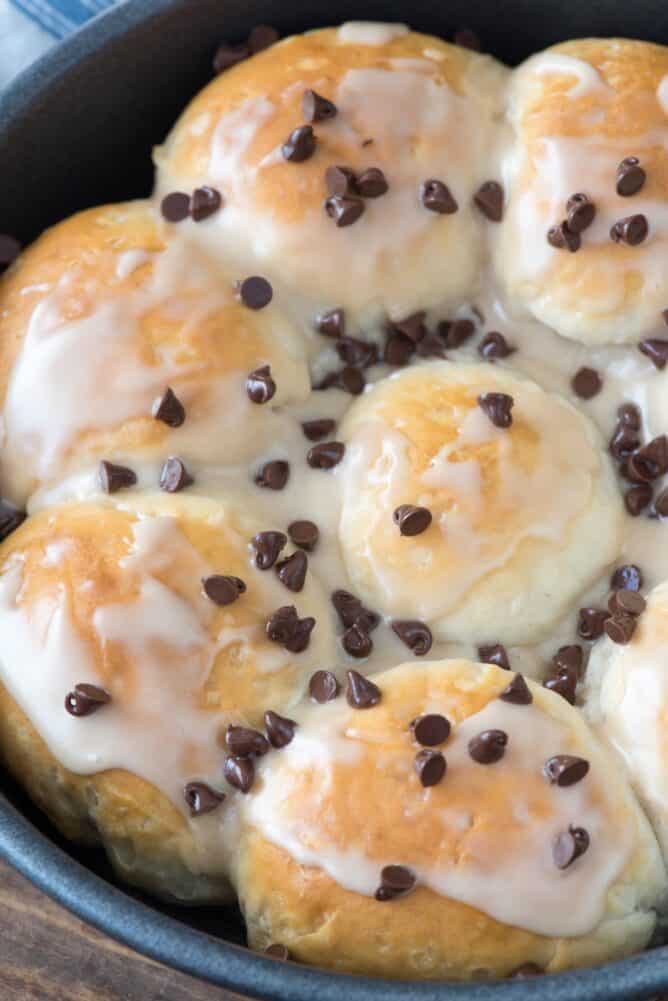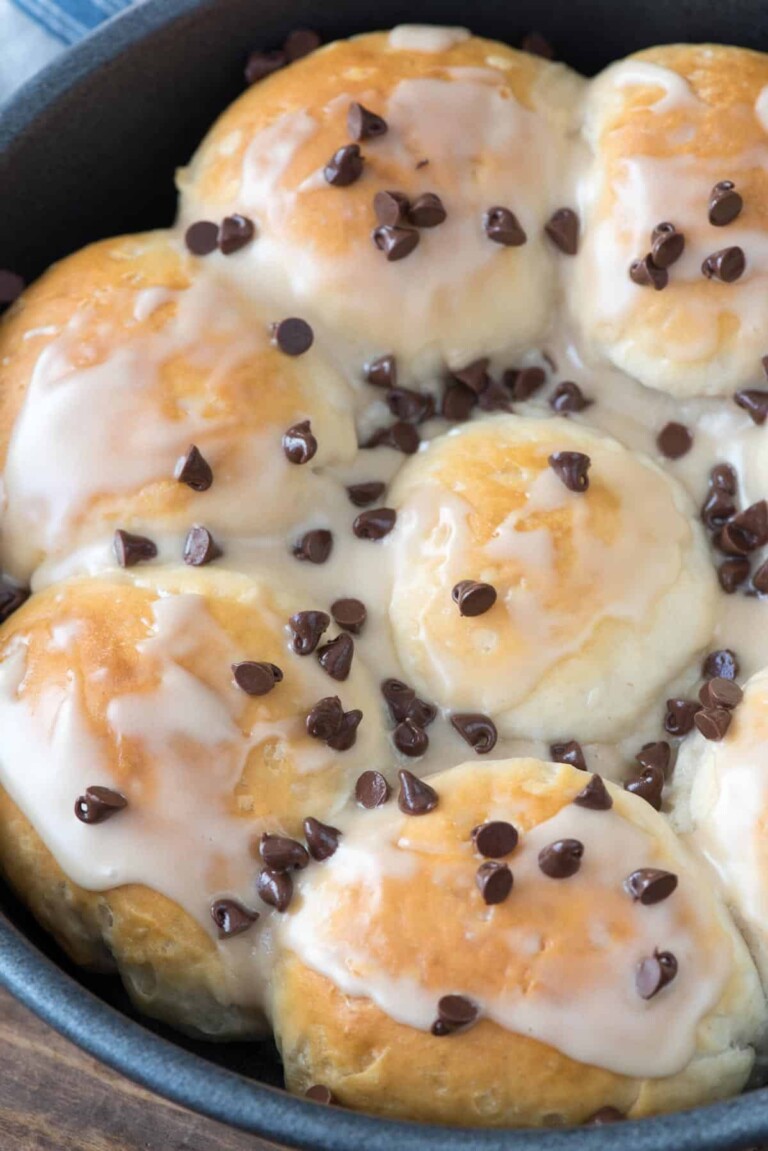 Dessert Biscuits Idea
Speaking of bombs, I had no idea what to call these. Chocolate Biscuits didn't fit, because those conjure up a cookie, in my mind (hello my English and Australian friends!)
Chocolate Bombs don't work either, because if you google that it's supposedly some health-food chocolate thing made with roots and coconut oil and honey. (Um, no.)
Then, I thought about my friend Holly's Garlic Cheese Bombs. Cheese bombs are a cult thing, I guess. I've never made them, but they're all over the internet and the Pillsbury website. Cheese bombs, meatball bombs, pizza bombs….now we can add Chocolate BISCUIT Bombs to that list. Or we'll just redefine what a chocolate bomb is. Or coin a new phrase: breakfast biscuit bombs!
Last Updated on April 4, 2022
The post Easy Chocolate Biscuit Bombs appeared first on Crazy for Crust.