Naturally sweetened with orange juice and maple syrup, this Cranberry Sauce is so stupid easy to make and tastes so much better than the sugar-laden storebought stuff… Plus, it can – and even should – be made ahead of time, so there are no excuses not to make your own!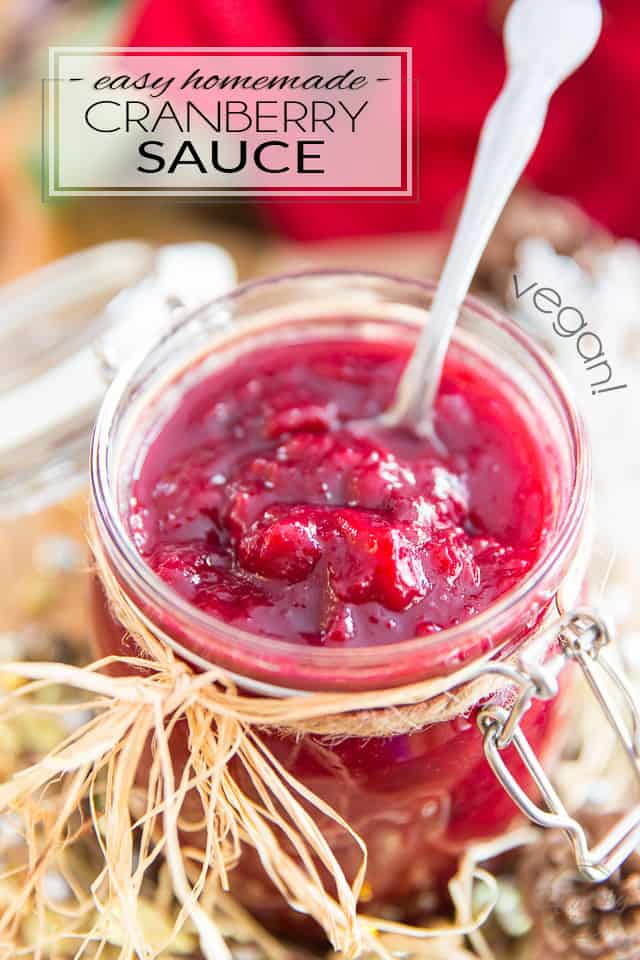 Cranberry Sauce is a sacrosanct Christmas tradition in this family… Funny thing though is the tradition seems to be me making it, and then completely forgetting to put it on the table on Christmas day! Yeah… that's actually happened a few times!
But then we eat it for breakfast on toasts in the following weeks. If you've never tried that, you really have to! Now I'm not saying that you too should start making cranberry sauce only to forget to serve it to your family and guests on Christmas night, but keep this in mind as the perfect solution when comes time to use any potential leftovers!
This cranberry sauce is totally heavenly, not only on toasts but with your Holiday feast as well… The combination of orange, maple and cranberry, and the nice little touch of vanilla, work so incredibly well together and tastes just like Christmas. Plus, since it isn't loaded with all kinds of nasty sugars, it isn't overly sweet but rather retains all the natural tartness and tanginess of the cranberries. All very yummy stuff, really!
So yummy in fact, you might be tempted to make it year 'round.
The post Easy Homemade Cranberry Sauce appeared first on The Healthy Foodie.