Turns out, pumpkin and snickerdoodles were meant to be friends! These easy pumpkin snickerdoodle bars are soft and scrumptious!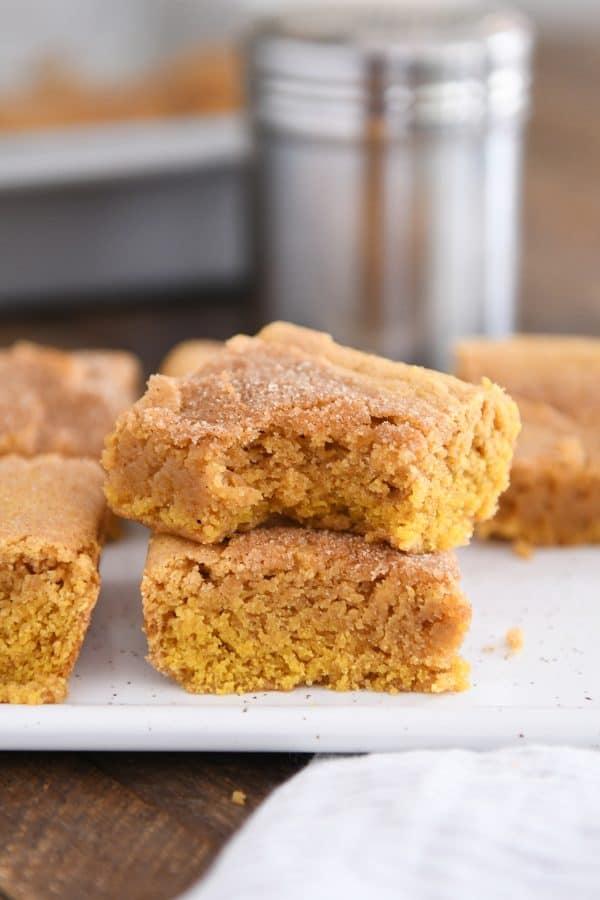 One bowl pumpkin snickerdoodle bars? Oh yes, I'm all in.
Snickerdoodles are rarely my cookie of choice, but apparently when you throw in a little pumpkin, they become irresistible to this snobby snickerdoodle palate. 
These bars are so soft with an almost melt-in-your mouth perfect texture.
And thanks to a few little tweaks, they defy the ultra cakey vibe that almost always accompanies pumpkin baked goods.
The post Easy Pumpkin Snickerdoodle Bars appeared first on Mel's Kitchen Cafe.