These easy sheet pan chicken fajitas are packed with smoky, zesty flavors and are so, so simple to make! A perfect weeknight (or any night) meal!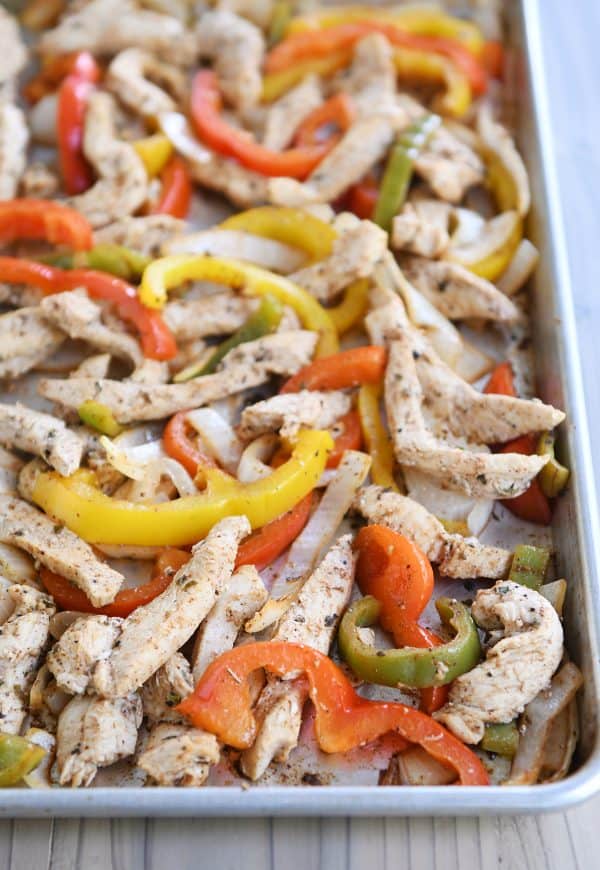 The September craziness has begun, and I'm already wondering: when will I ever sleep again? And also, what's for dinner?
If you're feeling those same vibes, let's hold virtual hands in solidarity of not giving up. No, no. We've got this. As promised in this post from last week, I have  many quick and easy weeknight meals coming your way this fall, and these easy sheet pan chicken fajitas are first in the lineup.
Wow, they're good. And so easy. And so, so fast.
The post Easy Sheet Pan Chicken Fajitas appeared first on Mel's Kitchen Cafe.