A quick, easy and delicious vegan alternative to Scrambled Eggs, this Eggy Tofu Scramble truly is the ultimate replacement. In fact, it's so good you might even prefer it to the real deal!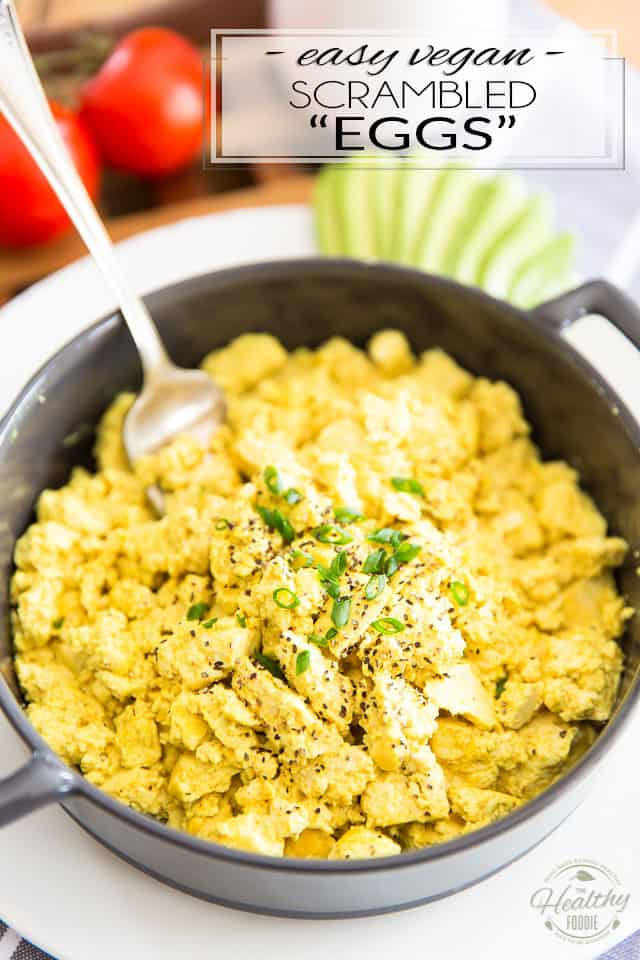 When I said that I missed tofu, while in Costa Rica, it was mainly for this reason: Tofu Scrambled Eggs! This is definitely the one tofu dish that I missed the most.
Not that I minded eating a big plate of Gallo Pinto or avocado toasts most every morning, but sometimes, I would get a crazy craving for this, and there was just no way of satisfying it… So yeah, call me weird but it's one of the first things I whipped up upon my return.
Funny thing is I never used to be a fan of scrambled eggs; I much preferred my eggs sunny side up, thank you very much. But now that I am vegan, this is the closest thing to eggs that I can in the morning, and believe it or not, I happen to find this tofu scramble even better than the real deal… I find the texture to be much more pleasant, for one, and well, so is the flavor!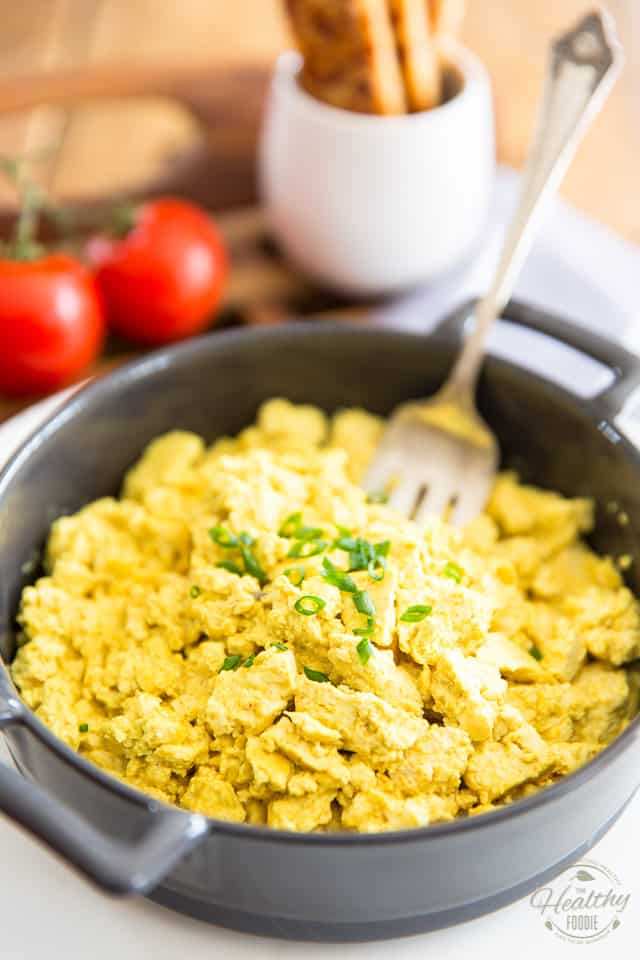 If you are skeptical — even if you are not vegan — I urge you to give this recipe a try… I'm just about ready to bet that you too, will become a complete convert, and might get crazy cravings for it when you least expect it!
What have you got to lose? It takes mere minutes to make and costs practically nothing. Well, that's if you've already got some Kala Namak — which you absolutely need if you're gonna do this right — but if you don't, you should totally get some. It's fairly easy to find online and a little goes a long way, so it will last you a very long time.
That's if you don't start sprinkling it on everything…
The post Easy Vegan Tofu Scrambled "Eggs" appeared first on The Healthy Foodie.