This winter fruit salad is as delicious as it is pretty. Made with seasonal fresh fruit (with a few options for canned fruit, too!), the quick and easy dressing adds the perfect touch of something special.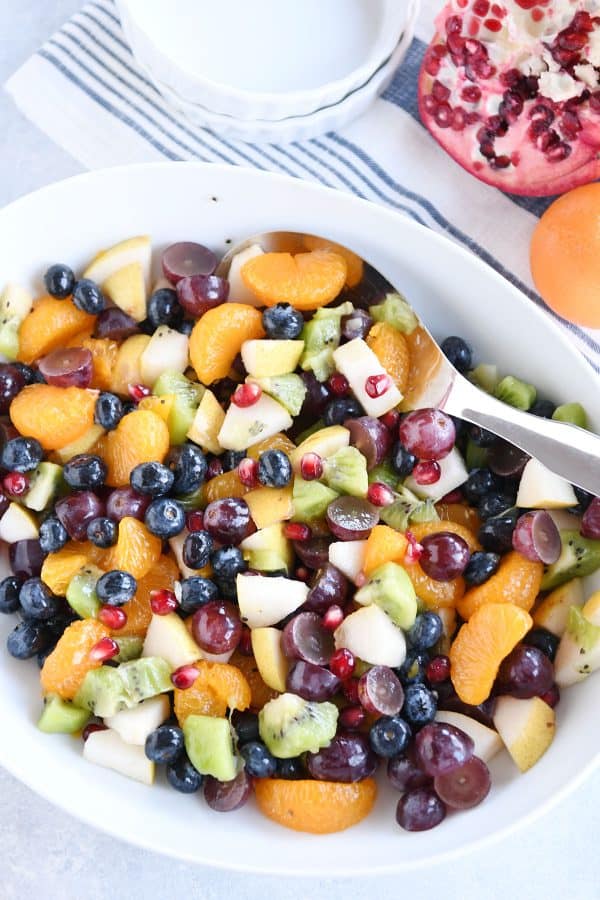 I know you might be thinking "who needs a recipe for fruit salad?" but I'm here to tell you that you definitely need this recipe for this fruit salad. 
Fruit salad during the winter months can be disappointing. Pulling together the sparse winter fruit offerings available at the store often takes a feat of superhuman mental energy and strength, which is why we usually just end up with sliced apples on the table.
Of course, that totally works for your average Tuesday night dinner, but when you want a showstopper of a fruit salad for a holiday meal or special occasion, this easy winter fresh fruit salad is the one. The combination of colorful fruit with the super easy but super special dressing is phenomenal.
It is definitely one of my favorite fruit salads of all time – too bad pomegranate seeds aren't available year round! That's why you and I have to take advantage of the situation and make this fruit salad as often as we can for the next few months. I'm in if you're in.
(more…)
The post Easy Winter Fresh Fruit Salad appeared first on Mel's Kitchen Cafe.