Bursting with ripe, sweet, juicy blueberries, these soft and super healthy blueberry muffins are completely delicious!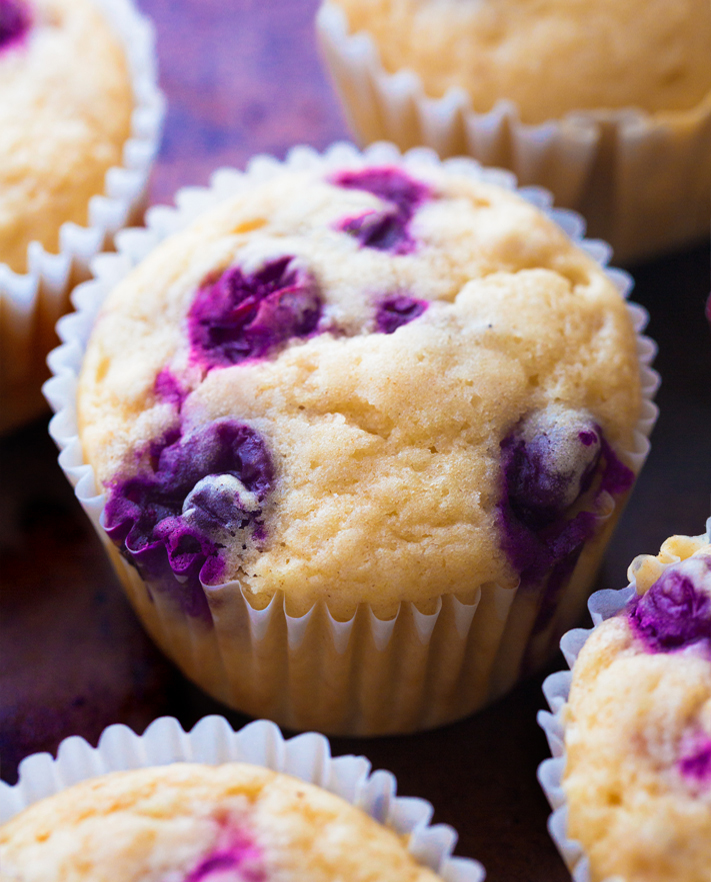 Easy Healthy Blueberry Muffins
Kid Friendly
Whole Grain
Vegan Option
Freezer Friendly
Can Be Oil Free
This secretly healthy blueberry muffin recipe is packed with fresh blueberry flavor and is perfect for a wholesome breakfast, brunch, or anytime snack. The muffins are freezer friendly and great for meal prep!
Also Try These Oatmeal Muffins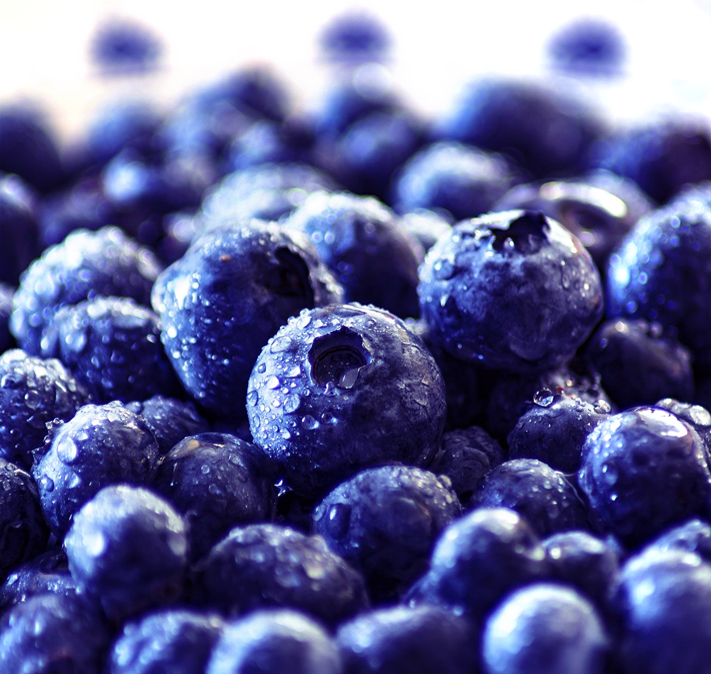 Can I use frozen blueberries?
Yes, just thaw them first. Because frozen berries are so delicate, the muffins will be more purple thanks to the bursting berries, but they taste just as good!
How do I make vegan blueberry muffins?
These low calorie and healthy muffins are naturally egg free and vegan as long as you use a dairy free milk (such as almond milk or oat milk) in the recipe. The baking powder makes them super fluffy – no need for flax eggs!
Blueberry muffin ingredients
The simple recipe calls for just a few basic ingredients, most of which can probably be found in your pantry. If you want to make fat free muffins, you can sub the oil for applesauce, yogurt, or mashed banana. I've had success using spelt, oat, white (all purpose), or gluten free all purpose flour for gluten free blueberry muffins. I haven't tried almond or coconut flour in this recipe, but be sure to report back if you try.
(If you're looking for a healthy muffin recipe with almond flour and no sugar, try these Keto Muffins.)
Trending Now: Easy Cinnamon Rolls – Just 4 Ingredients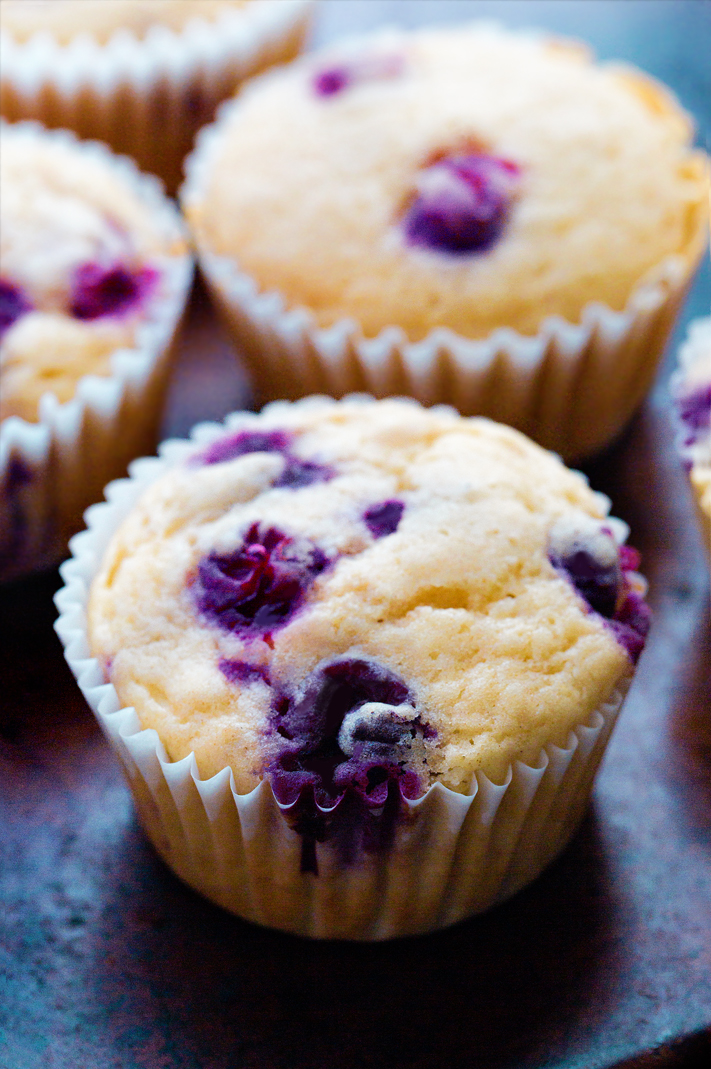 How do you serve the muffins?
Eat them plain
Frost with coconut butter or vegan cream cheese
Crumble them into Greek yogurt or on top of oatmeal
Or serve as a healthy dessert – try topping each clean eating blueberry muffin with your favorite jam and coconut whipped cream, for a fun twist on strawberry shortcake!
Leftover Berries? Try This Blueberry Crisp Recipe
Above – Watch the video how to make healthy blueberry muffins!

Recipe adapted from my Banana Muffins Recipe and Blueberry Bread Recipe.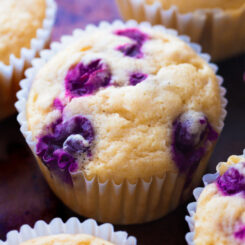 Healthy Blueberry Muffins
Soft healthy blueberry muffins that are perfect for breakfast or snack.
Ingredients
1

cup

milk of choice

4

tsp

white or cider vinegar

1 1/2

tsp

pure vanilla extract

3

tbsp

oil or almond butter,

or mashed banana, yogurt, or applesauce for fat-free

2

cups

spelt, white, oat, or gf all purpose flour

(for flourless, make these Keto Blueberry Muffins)

4

tsp

baking powder

1/2

tsp

cinnamon,

and optional pinch cardamom

1/2

tsp

plus 1/8 tsp salt

sugar of choice

(see note below)

1

1/4 cup

blueberries,

fresh or frozen (165g blueberries)
Instructions
For muffins, you only need 1/2 cup sugar for the entire recipe. For blueberry cupcakes, simply increase sugar to 3/4 cup. Xylitol can be used for sugar-free muffins.

Preheat oven to 350 F. Grease or line a muffin tin. In a large bowl, combine wet ingredients. Stir in remaining ingredients except blueberries. Pour wet into dry, and stir until just evenly mixed. If batter is dry (which might happen if you pack the flour too much, especially if using white), add just a little more milk. Gently stir in berries only until evenly mixed. It's important to not over-stir, which could break the berries. Pour into the muffin tins and bake 21 minutes. Muffins should look perfectly domed when you take them out. Allow to sit 10 minutes before removing from the tins. If you let them sit–loosely covered–overnight, the liners peel off easily the next day too.
Video
More Healthy Breakfast Recipes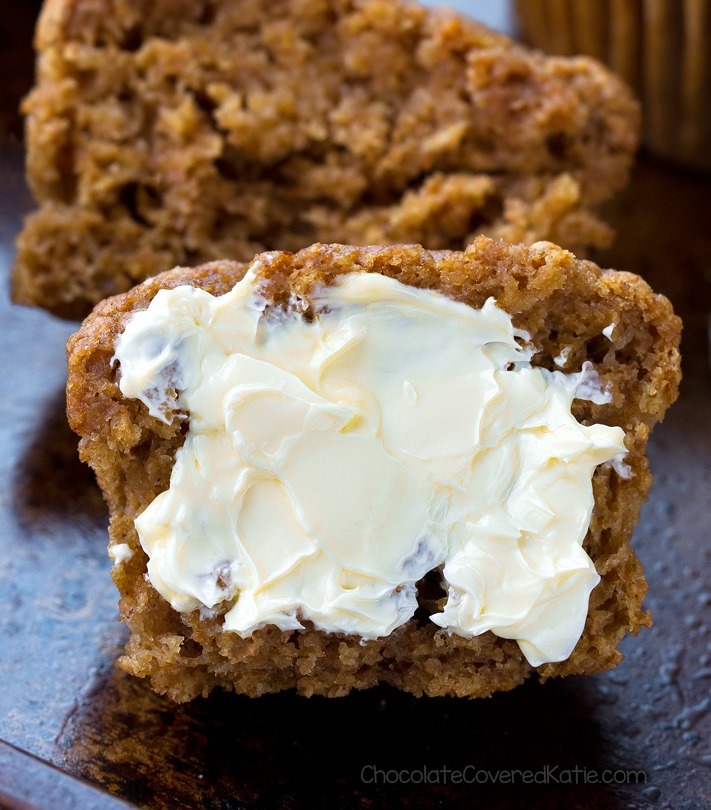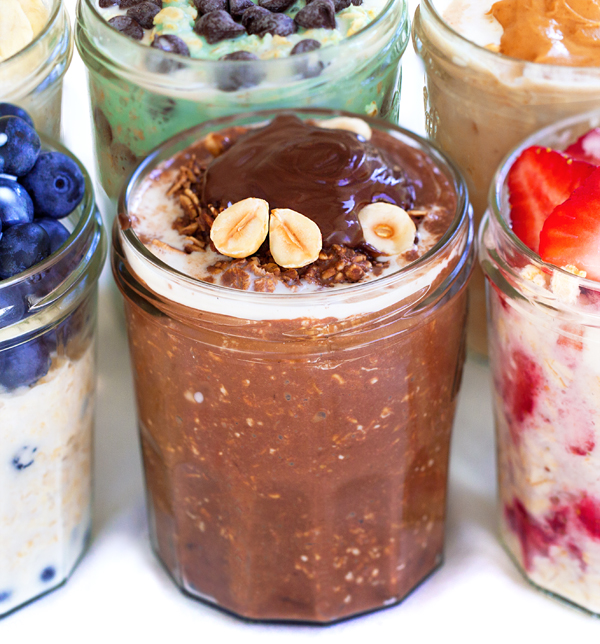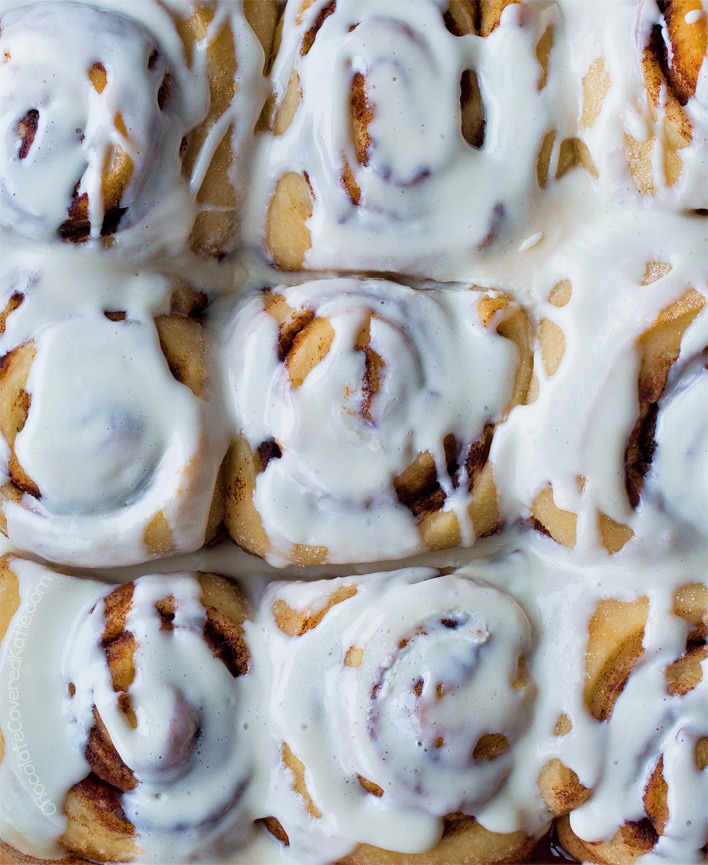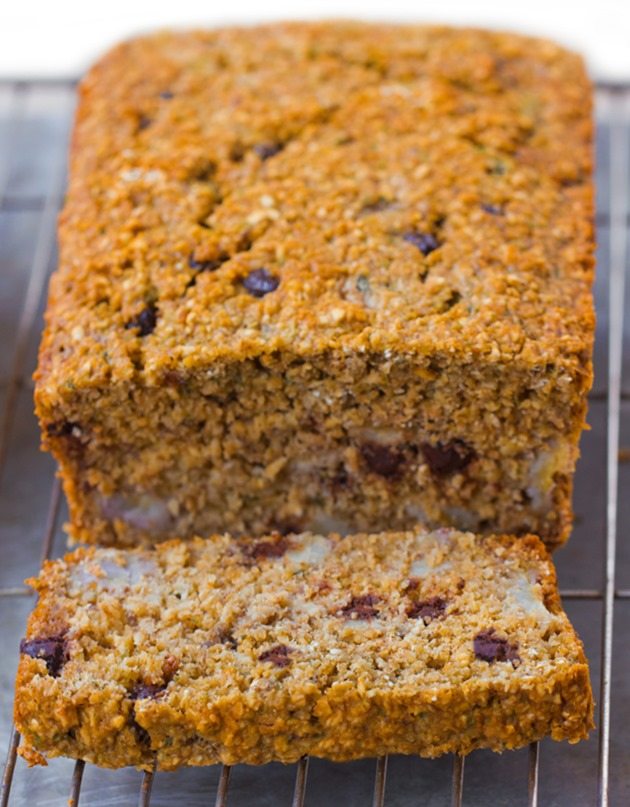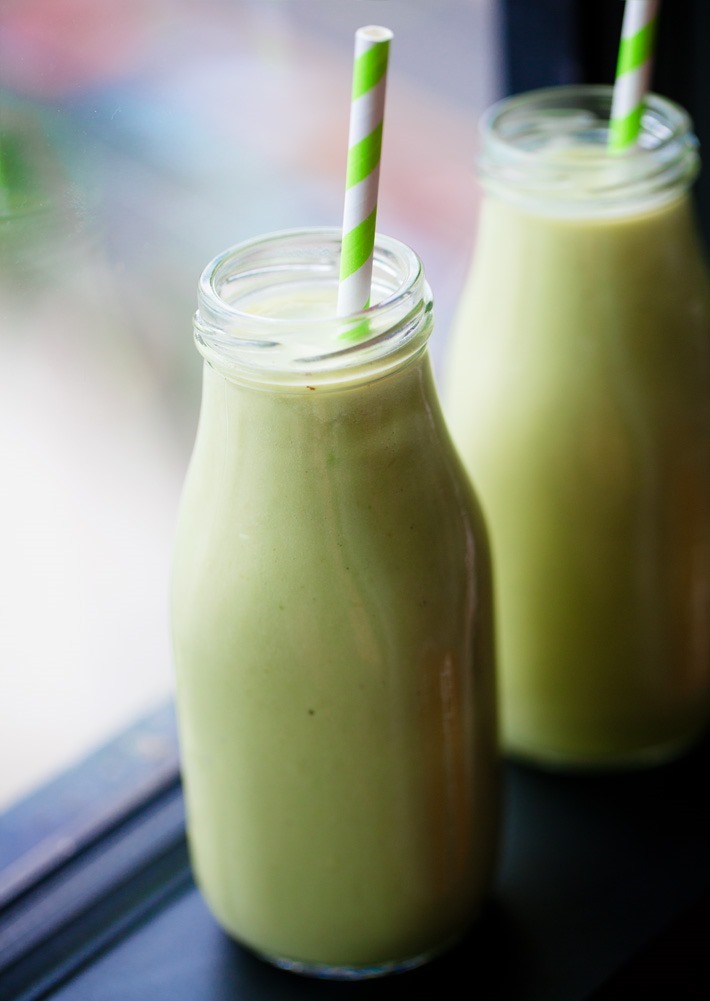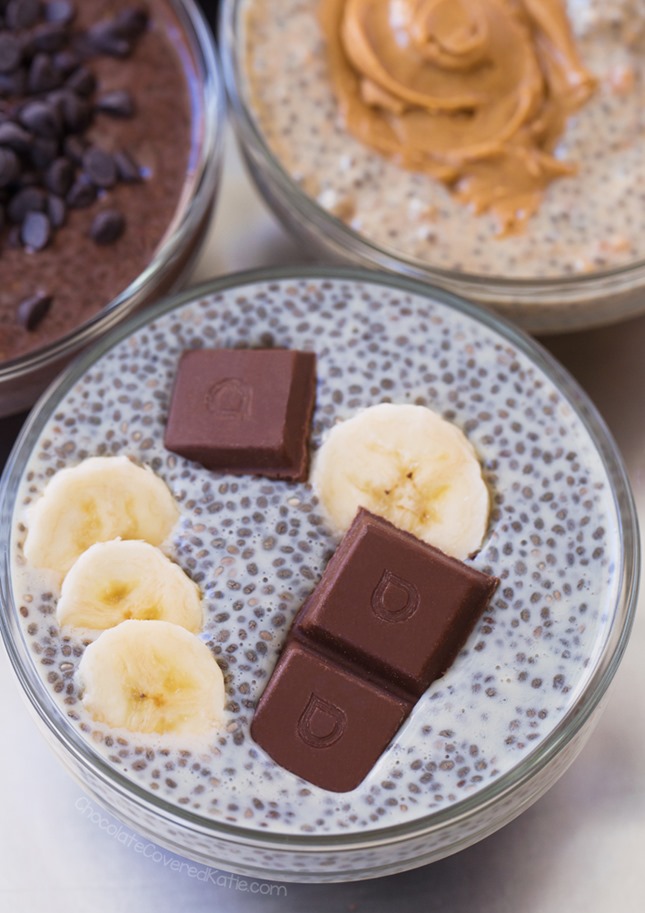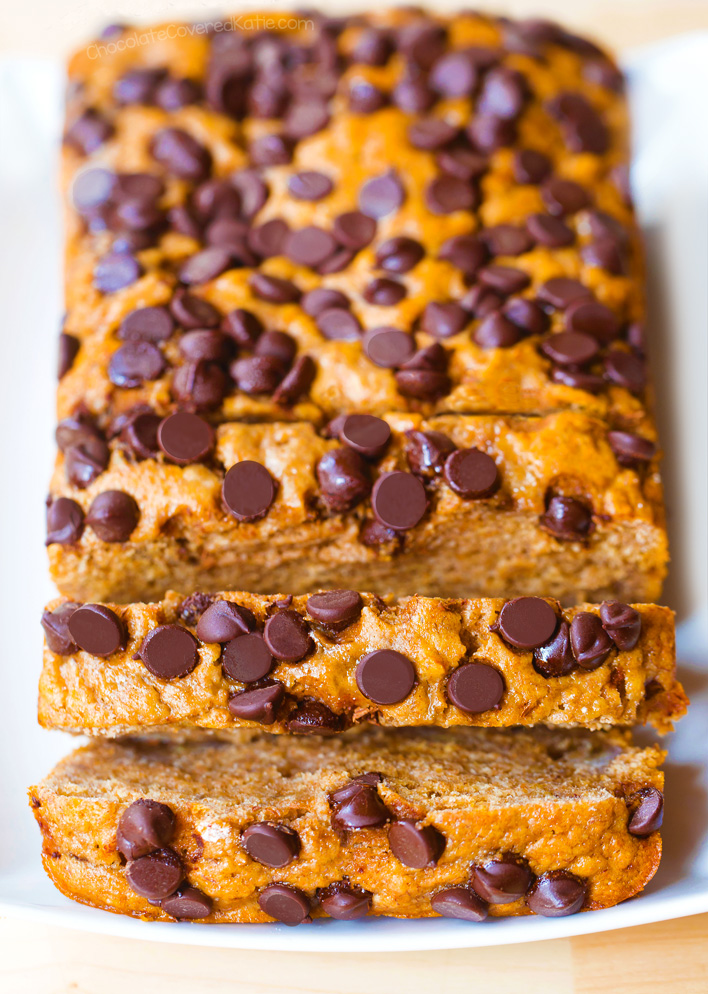 5/5 (4)

The post Healthy Blueberry Muffins appeared first on Chocolate Covered Katie.