Submitted by
MTloaf
on April 17, 2022 – 3:41pm.
My attempt at Hamelman's Hot Cross buns from his Bread book. I made these on previous Easter's and they were always well received. One of the reasons I like his version is because the crossing paste is extra tasty. It is made with butter, sugar, egg, vanilla, lemon zest and flour. I am not going to post his recipe so buy the book. The recipe makes enough paste for four dozen buns and since I was only making two dozen and I didn't have a smaller tip, I piped it on thick. The other thing that made these better this time was making my own candied orange peel and using the leftover orange flavored sugar water to brush on the buns after they come out of the oven. I usually buy candied fruit at the market but could not find it in any store and after making my own I will never buy them again.  
Without further ado here are more Hot Cross Buns to throw on the pile.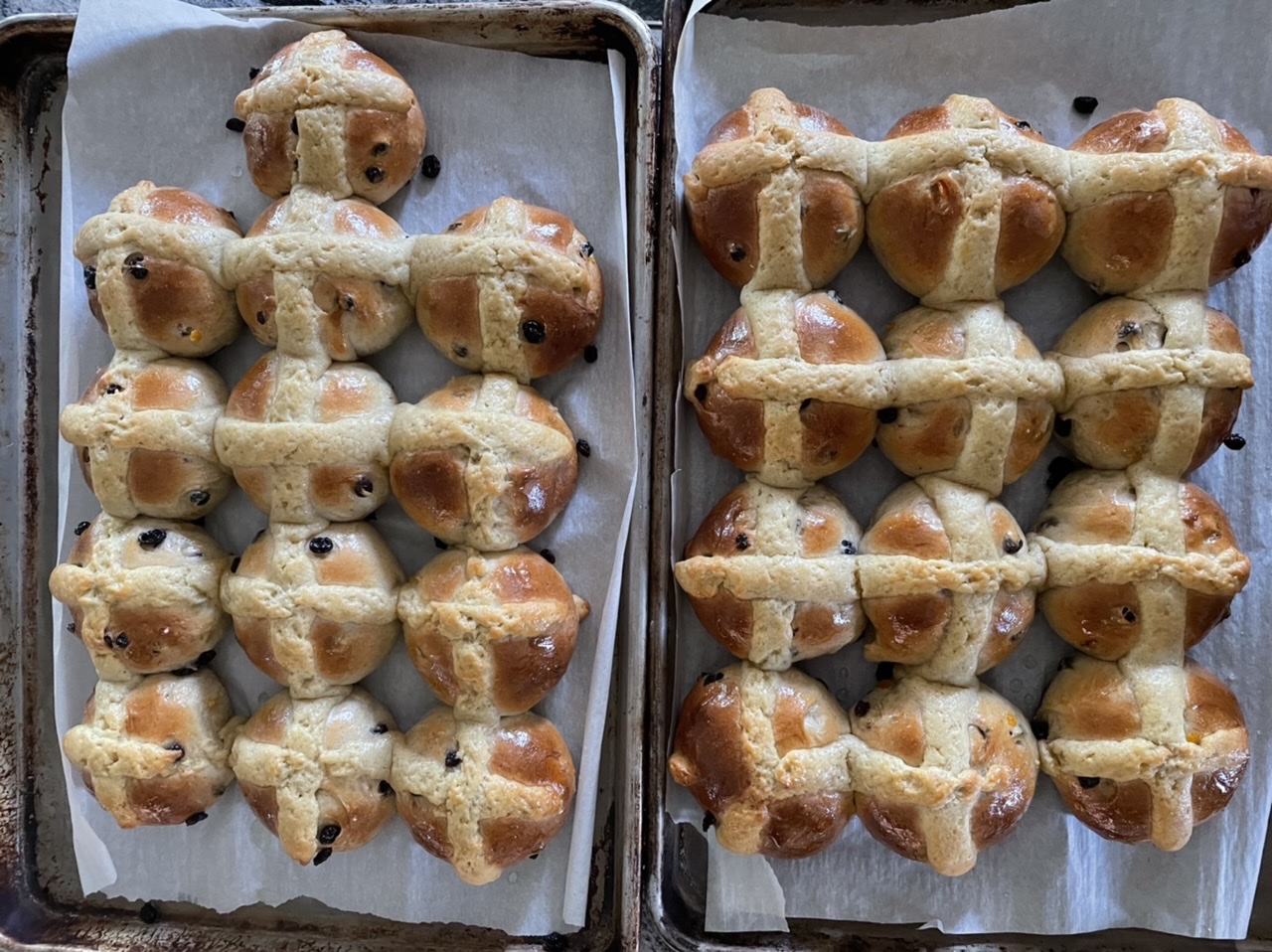 Happy  Easter