Hokkaido Milk Bread Dinner Rolls / Hamburger Buns / Hotdog Buns – Josh Weissman
Submitted by
StevenSensei
on April 17, 2022 – 4:38pm.
My better half has been craving a hamburger for a few weeks now. As the resident bread baker who can guarantee that the bread will not have dairy (allergic), it falls to me to make sure we have the proper buns. She told me that we could just use normal bread but no, that just won't due. Instead I returned to a recipe I've done a few times now as it always provides consistent results, can be made in a mixer, and is easy enough to sub in vegan butter and oat or soy-milk to avoid any dairy. 
These rolls are super soft and fluffy thanks to the use of a tangzhong (precooked and gelatinous flour). They can easily be mixed in the morning and be ready for dinner. They are best served hot and fresh as they will become a little bit dry and more dense over time. This time I topped them with just a brush of butter and a sprinkle of everything bagel seasoning. I've also done the garlic butter topping and that is super amazing but it also makes me want to put the entire recipe in my mouth as quickly as possible. 
If you want to see the steps narrated by Josh you can see the video here:
My results even with the substitutions of ingredients are basically identical. Mine are a bit more orange in color because of the local eggs I get which have a rich dark orange yolk instead of the more pale yellow that is common in America/Canada.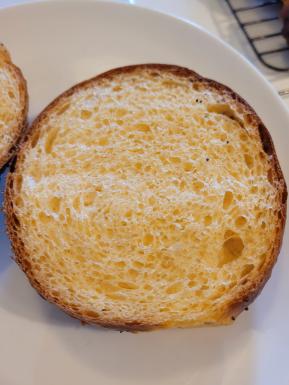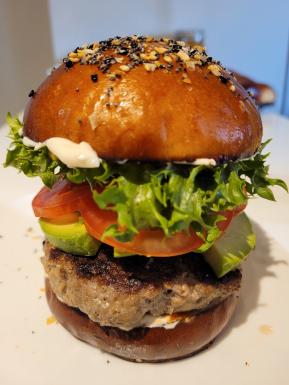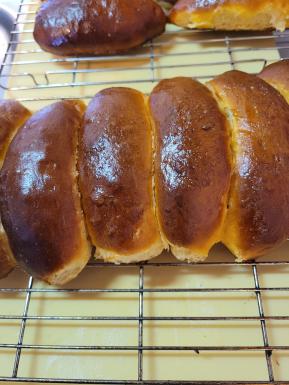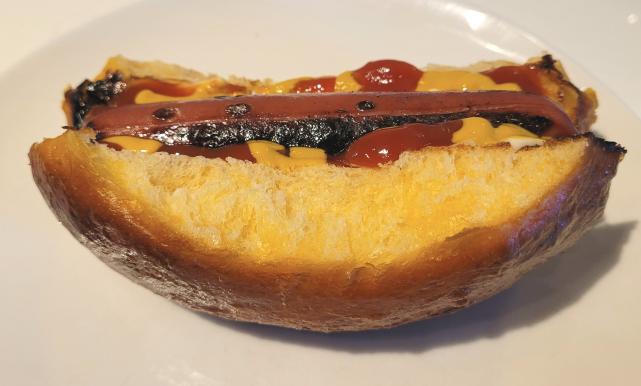 Sensei's Report Card
Tasting Notes: Soft and sweet. A perfect bread for dinner rolls or for a buger/hotdog if you want a soft bun. The variety of toppings can change the overall flavor profile of the bread and if you are making rolls the garlic butter flaky salt is highly recommended. 
Time/Effort: Takes about 4 to 6 hours from start to finish as it is a yeasted bread that is risen twice and baked the same day. Low effort as it can be made completely in a stand mixer other than shaping.    
Would I make it again: Well, given that I have made this recipe 3 or 4 times in the last year for burgers and rolls, yep this one will be made again without a doubt.