How to make homemade frozen yogurt with just two ingredients, and you can customize the base recipe for as many flavors as you want!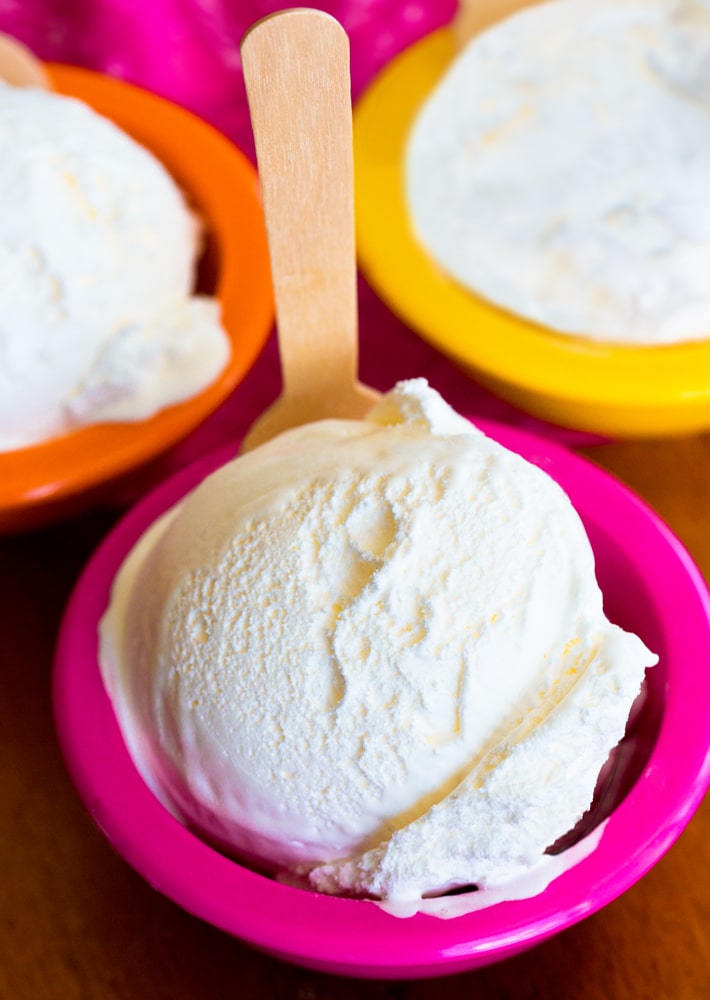 Easy Frozen Yogurt Recipe
The best part about this healthy frozen treat is how easy it is to make.
Turn it into chocolate frozen yogurt, or strawberry frozen yogurt, or peanut butter, coconut, coffee, blueberry, cake batter…
What are some of your favorite frozen yogurt flavors?
Also try this Almond Milk Ice Cream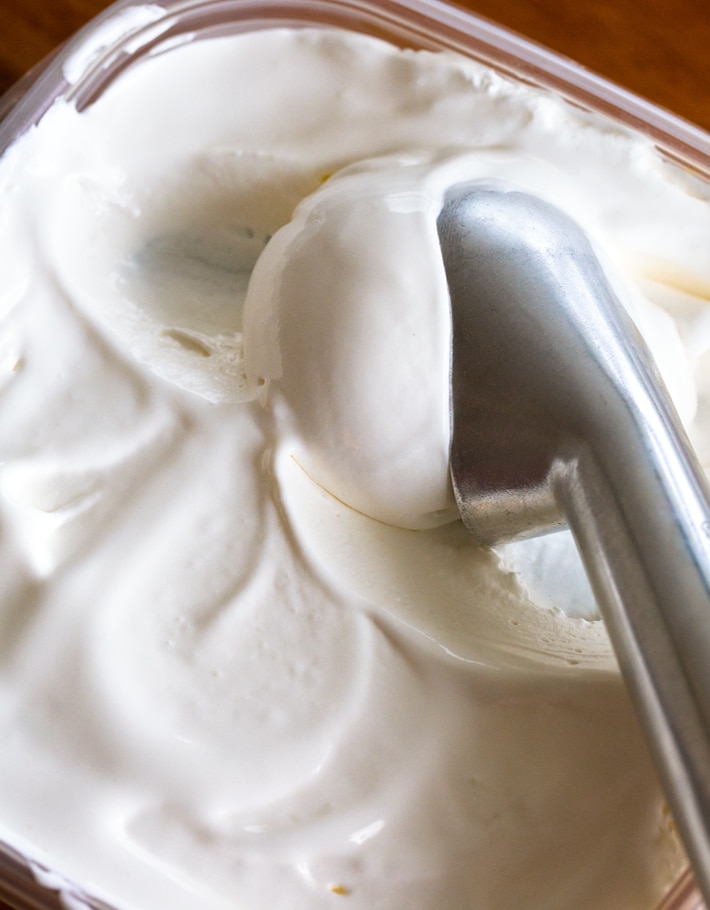 You might already have the ingredients needed to make this homemade frozen yogurt right now.
Yes, right now… even though it's currently 9 in the morning.
Who says you can't eat frozen yogurt for breakfast?
If regular yogurt is considered a healthy breakfast, then breakfast frozen yogurt should totally be a thing!
Or eat it as a decadently healthy dessert, with Coconut Whipped Cream, sprinkles, sliced strawberries, or chopped Chocolate Truffles.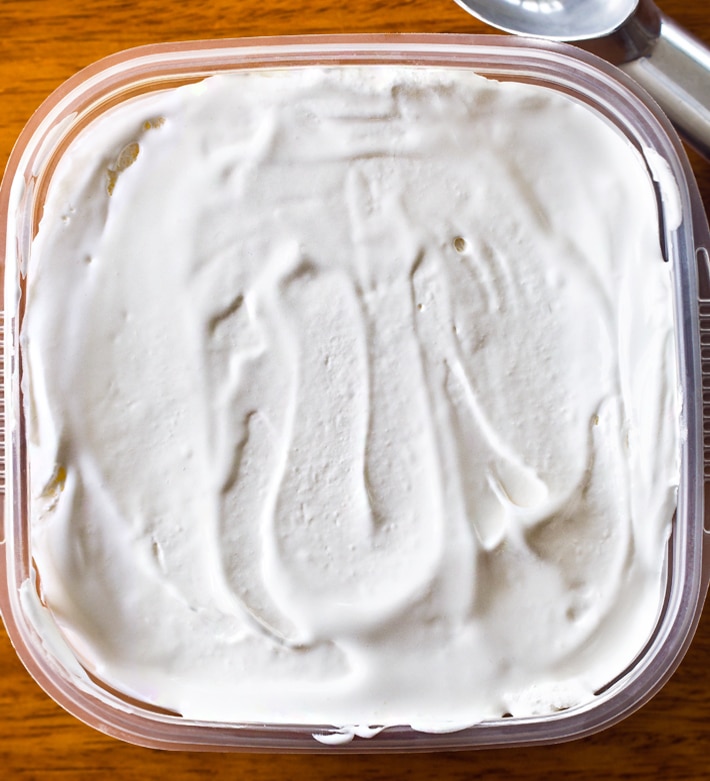 How to make frozen yogurt at home
No Ice Cream Machine?
Option 1: Freeze the yogurt mixture in an ice cube tray, then blend in a Vitamix or Blendtec until smooth and creamy.
Option 2: Freeze the mixture in a shallow container. Around every 30 minutes (for up to 3 hours), stir the slush. Yes, this takes a while, and it will also never yield as creamy of a result, but it's still delicious.
Option 3: Forgo the ice cream and pour the liquid mixture into popsicle molds (or paper cups) instead. You'll probably want to double the sweetener for popsicles.
Troubleshooting:
If you have a basic Cuisinart ice cream maker like I do, make sure it has been frozen for at least 24 hours prior to using and is solid like a frozen brick. If the base is even the slightest bit unfrozen, you will only end up with slushy ice cream.
Homemade ice cream or frozen yogurt is best served the day it's made, but it still tastes delicious for up to a month in the freezer (in an airtight plastic container).
If you freeze for more than a day, you'll probably end up with a frozen block, so just be sure to thaw the frozen yogurt for 15-20 minutes prior to serving.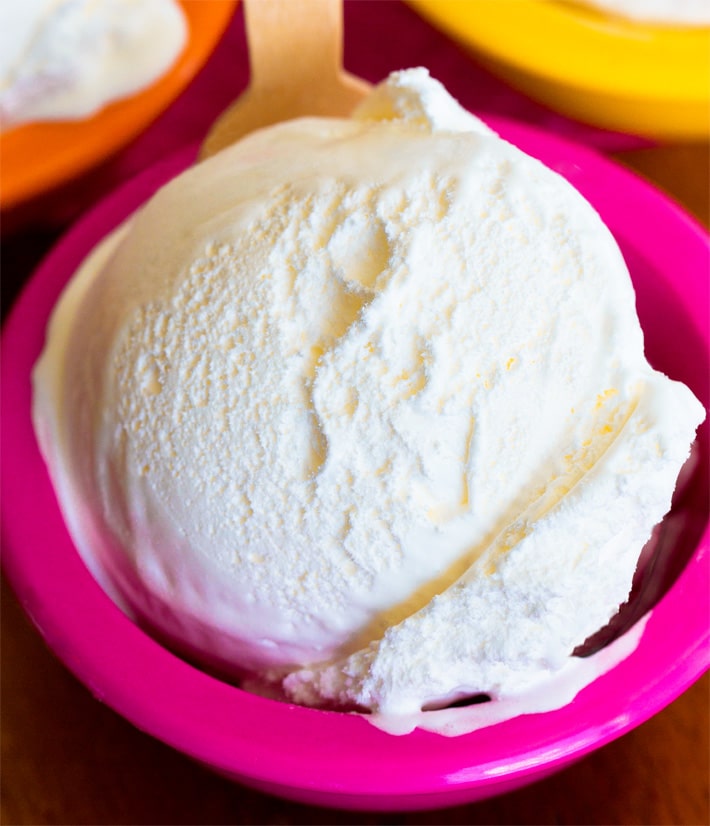 What homemade frozen yogurt flavor will you make first?
I think peanut butter and mini chocolate chips sounds like a perfect frozen yogurt recipe. Chopped apples and cinnamon for apple pie froyo would be really good as well.
Or you can make this Nutella Frozen Yogurt!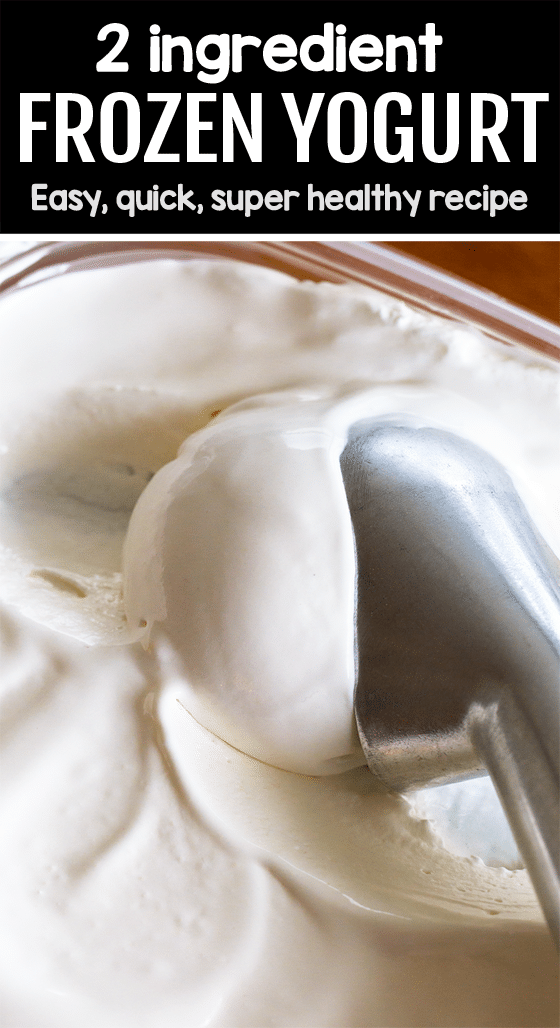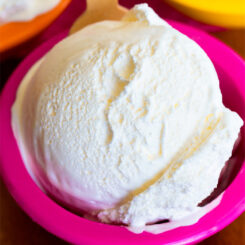 Homemade Frozen Yogurt
How to make your own healthy homemade frozen yogurt with just 2 ingredients.
Ingredients
2

cups

yogurt of choice

1/4

cup

sweetener of choice

add-ins or toppings of choice
Instructions
How to make homemade frozen yogurt: Whisk ingredients together. If you want sweet froyo as opposed to tart, increase sweetener to 1/3 cup. If you have an ice cream maker, pour the mix into the machine and process according to your machine's directions. Or if you don't have an ice cream machine, see other preparation options listed above in this post. Store in an airtight container for up to a month. Natural homemade frozen yogurt is creamiest the day it's made because it freezes solid, so be sure to thaw any leftovers 15-20 minutes before serving.
More Healthy Dessert Recipes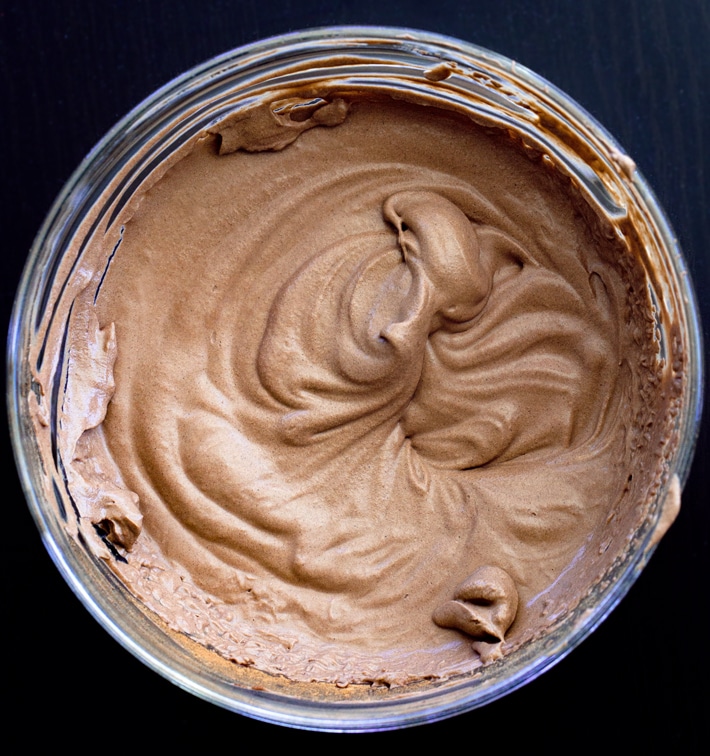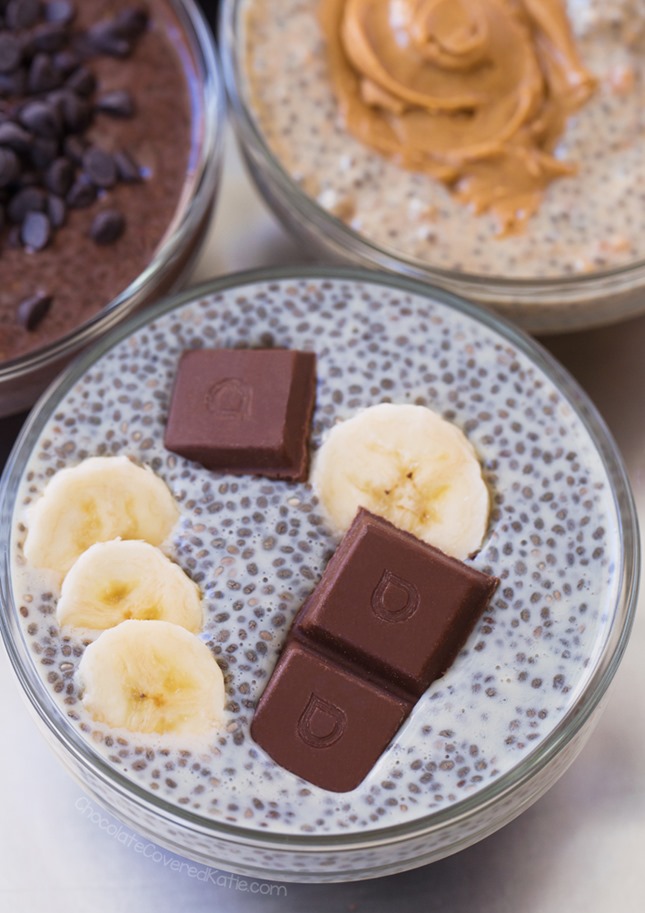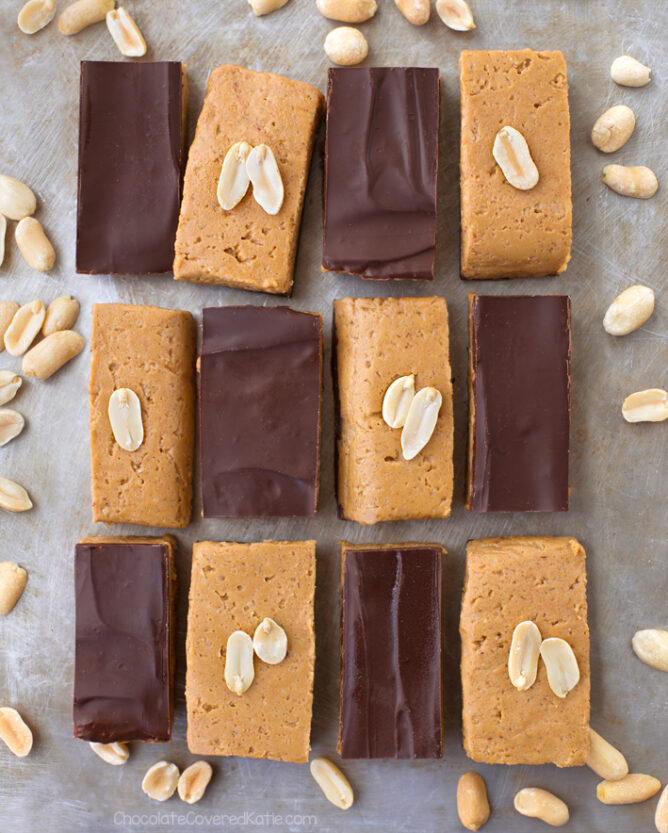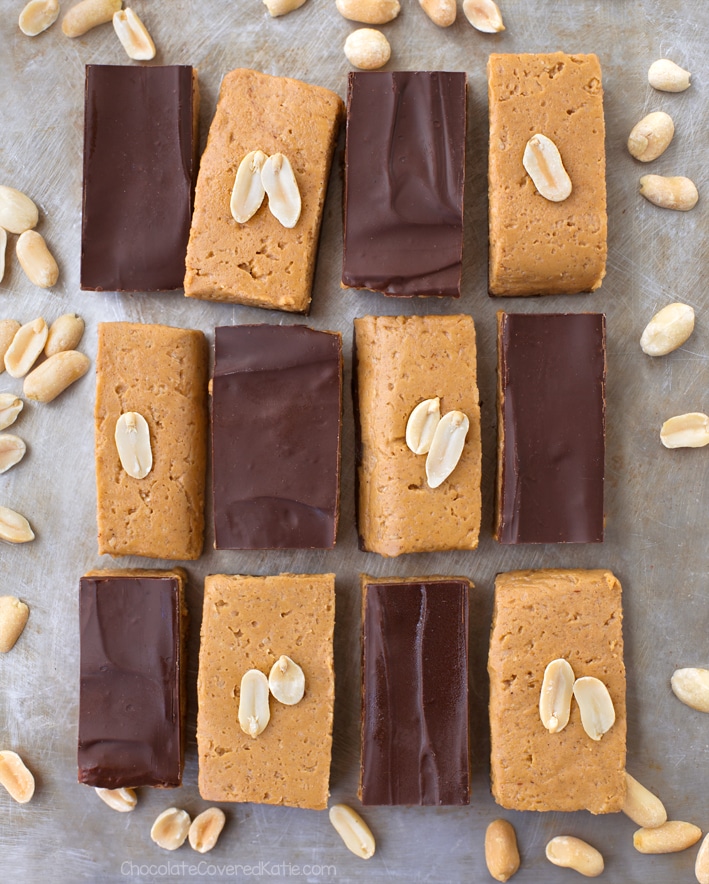 Protein Bars – 5 Flavors
(Or these Keto Protein Bars)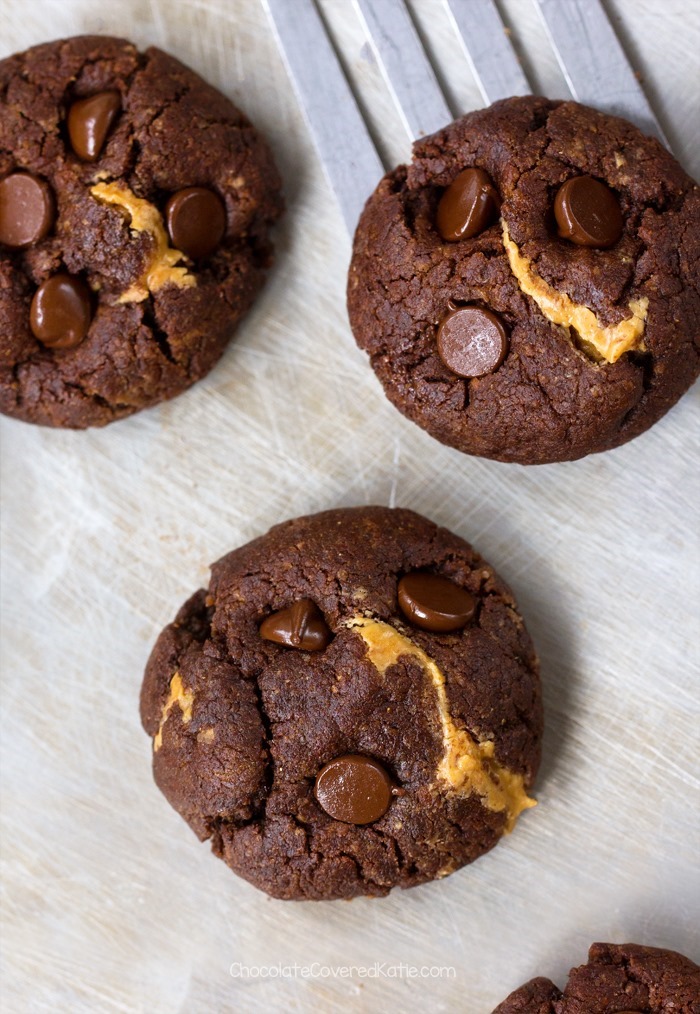 Chocolate Peanut Butter Cookies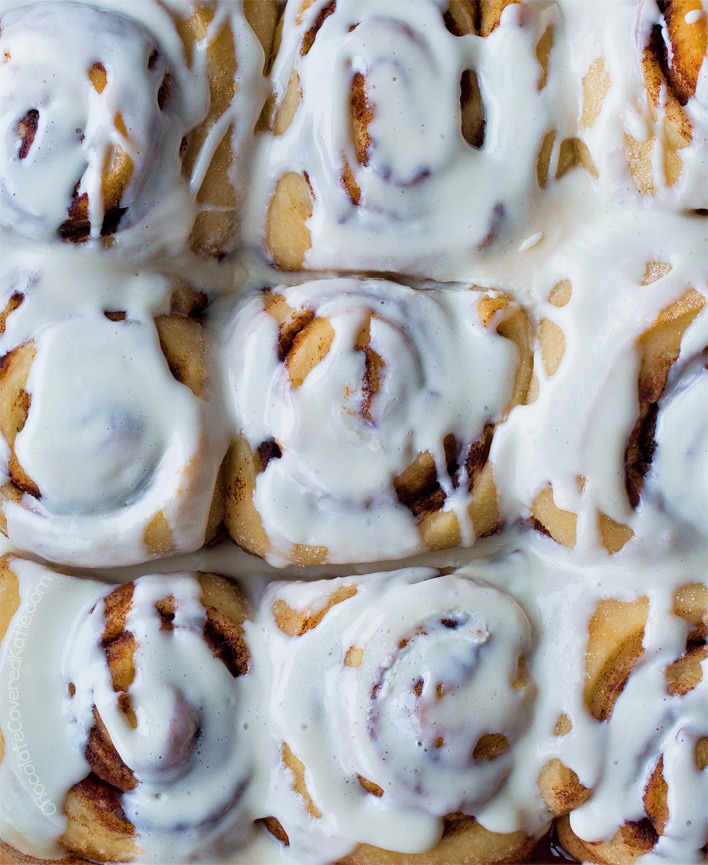 4.8/5 (5)

The post Homemade Frozen Yogurt appeared first on Chocolate Covered Katie.