Better than childhood memories of the Little Debbie variety, these homemade oatmeal cream pies are fantastic. Soft oatmeal cookies with a tasty creamy filling, they are irresistible!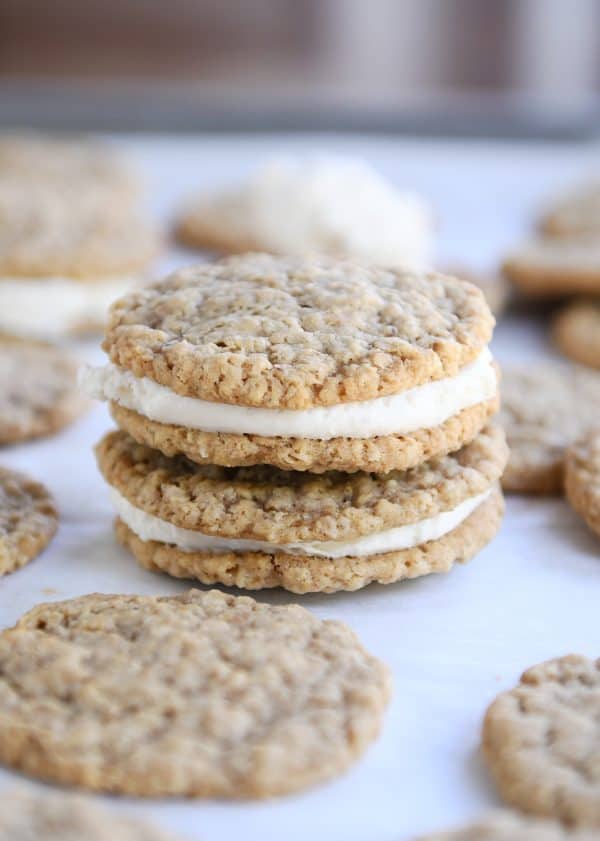 These homemade oatmeal cream pies* are quite possibly the cookie you didn't know you needed in your life…but trust me, you do. They are so innocently delicious, each time I take them somewhere, I'm honestly surprised at how people go so crazy over them! I've had more requests for this recipe in the last few months than I have for any other dessert I've taken to church and friend get togethers lately. 
*And no, I have no idea why they are called "pies" instead of "cookies" but we'll go with it.
To be honest, they don't taste a whole lot like the store bought version (at least from what I remember from my childhood), which is why I'm not calling them a copycat or knockoff recipe. The cookies are chewy and soft. And sandwiched with the luxuriously creamy vanilla frosting, they have an identity entirely their own. 
The post Homemade Oatmeal Cream Pies appeared first on Mel's Kitchen Cafe.