In some ways, it's always been Stella's.
But 40 years ago, when Ziggy and Stella Ziegler decided to go into the restaurant business, they did it as the first franchisee of the Great Falls-based bakery, Great Harvest Bread Co.
The bakery was looking to grow outside of Great Falls and the Zieglers, who had owned the Billings KOA Kampground along the Yellowstone River for four years, were looking for a change of pace.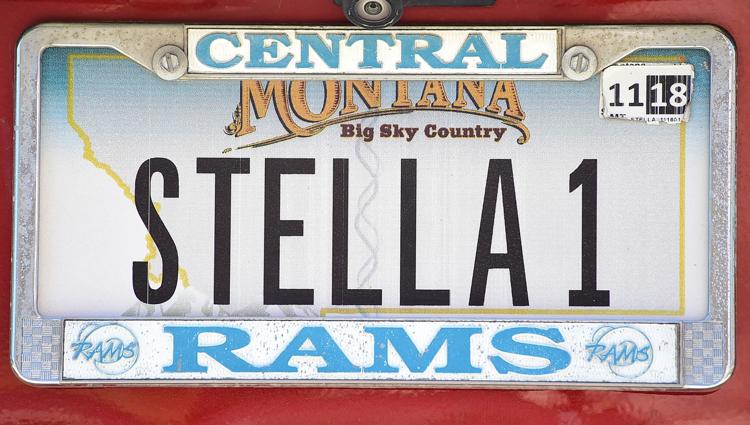 And so in 1978 they sold the campground, bought in with the Great Falls bakery and opened Great Harvest Bread and Stella's Kitchen in downtown Billings. It was the first week of August and the couple had no notion of what their little venture would become.
"If anyone had told me that 40 years later that we'd still be doing this, I would have said they were crazy," said Stella Ziegler.
The bread store and restaurant didn't become Stella's Bakery and Kitchen until 1993 when the Zieglers sold off the Great Harvest franchise. At the time, Stella's food service was growing more and more popular and Great Harvest was still principally a bakery.
Both entities decided it was time to split ways and the Zieglers were left to decide just what to name this new version of their restaurant.
"We were trying to figure out what to call the place," Stella Ziegler said. "Our friend, who was a salesman, said, 'You can call it whatever you want, but everyone else calls it Stella's.'"
Billings bound
The Zieglers have been married 61 years and have found that the restaurant is a pretty good vehicle for their relationship.
"We love to be together," Stella said with a laugh.
The couple moved to Billings from San Luis Obispo, Calif., in 1974. They both grew up in Los Angeles and made the move north to San Luis Obispo to take over a KOA Kampground there.
KOA is headquartered in Billings and the Zieglers, hard workers with a nose for business, were quick to make an impression. When KOA corporate, which still owned the campground in Billings, decided it was time to franchise it out, the Zieglers seemed like the perfect fit. Officials there called them up and made an offer.
"We closed on a Wednesday and on Saturday the river came and wiped us out," Stella said.
Massive flooding two years in a row twice destroyed the Ziegler's KOA Kampground. Each time, the community came in to help push back on the floodwaters and clean up the mess, a show of kindness the Zieglers still remember almost 45 years later.
But financially it was hard to weather each year. They had five children at home and between flood season and the summer tourist season, the campground often felt like a 24/7 job.
"I finally got burned out," Stella said.
So when they heard Great Harvest was looking to expand, it felt like the right next step for the family. And they felt confident they could do it because of their time with KOA.
When the family first bought into KOA, Stella was a housewife wrangling a house full of children, she said. But over the years the training KOA used with the Zieglers gave them the skills and the savvy to run a business on their own.
 "They were a great resource," she said.
In fact, she said, as the restaurant and bakery grew, KOA remained a great partner and is still a company with which they have a great relationship.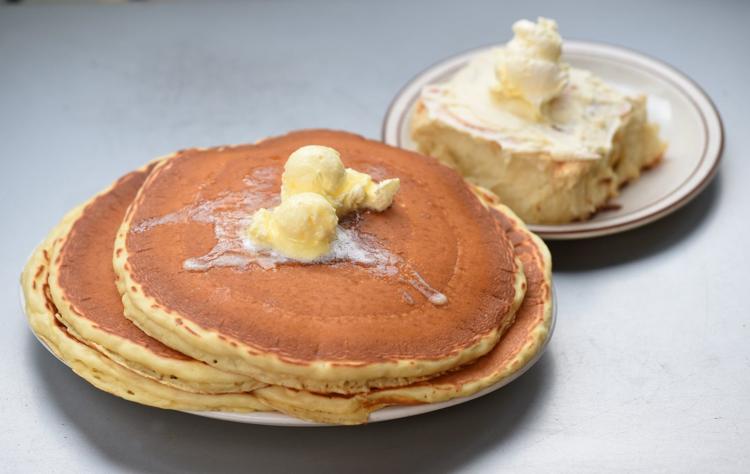 Hard-fought lessons
Still, as vital as some of those business lessons proved to be, Ziggy and Stella also discovered some things are only learned through experience.
In the early 1980s, Great Harvest Bread and Stella's Kitchen was a vibrant success and a downtown fixture. The owners of the old Spaghetti Depot on Montana Avenue — all of whom were dentists — approached the Zieglers with an offer to buy. They wanted out of the restaurant business and believed the Ziggy and Stella team was perfect to step in.
The Zieglers thought they could make it work and so bought in and took over the dentists' loan. They renamed the restaurant Stella's Place and got to work. But Montana Avenue in the early '80s was rundown, a collection of seedy bars and abandoned buildings. And then the interest rates on the loan started to climb.
And ultimately that's what did them in, Stella said. It became impossible to stay on top of the loan and the Zieglers, underwater, soon realized they'd have to shut down the restaurant.
It was a hard decision. Stella said friends began recommending they declare bankruptcy and cut their losses. But both she and Ziggy felt that they had agreed to the deal and so the bills were their responsibility to pay.
The next day, Stella Ziegler called each of their creditors and told them that she and Ziggy would make good on every one of the bills if they would just be patient. She was convincing enough; the banks gave them the time they needed and the Zieglers, true to their word, paid everyone back.
For years afterword, Stella said she couldn't drive by the old Spaghetti Depot location without breaking down in tears, so she stopped driving down Montana Avenue altogether.
A year later, they moved the bakery into the old McDonald's restaurant downtown when the fast food joint moved west. At that point. the Zieglers made a strategic decision.
"The banks will never control me again," Stella said.
So rather than take out a loan to remodel the interior of the McDonald's, the Zieglers left the plastic furniture and fixtures in place, choosing instead to replace and update the dining room slowly as they had the money to do so.
The strategy worked. Financially, the Zieglers were back on their feet and the restaurant only got more popular.
'Sort of a mission'
"My father was murdered in Los Angeles, in the neighborhood I grew up in as a child," said Ziggy Ziegler.
His father was 78 at the time, waiting in the car outside a supermarket while his wife, Ziggy's mother, was inside grabbing a quick item. Ziggy was 40 at the time and running the KOA Kampground in San Luis Obispo.
The experience was traumatic; it was Ziggy who identified his father at the morgue. He spent the next year traveling to L.A. to be with his mother as she sat through the inquest, participated in the investigation and finally the trial.
It hardened the Zieglers' faith and convinced Ziggy that convicts needed the same relationship with God that he had. When he and Stella moved the family to Billings, they got connected with their church and Ziggy was invited to visit one of the state prisons and minister to the inmates.
"I was just really touched that first time," he said of the visit.
And so he helped develop a three-day retreat he could take to the prisons twice a year to preach and minister to the inmates. Following the retreat, once a month he would return to the prison to keep in contact with the inmates and to continue to develop a relationship with them.
He's done it every month for the last 40 years.
"I don't golf, I don't fish, I don't hunt," he said. "I go to prison."
It made an impression. Soon after Ziggy started his visits, he and Stella got phone calls from recently-released inmates looking for work.
Since then, the Zieglers have made it a practice to hire on individuals leaving prison or transitioning out of a halfway house. If the Zieglers can, they'll help them find a job and help them find a church, Ziggy Ziegler said.
Stella Ziegler acknowledged they're not all success stories. It can be a hard transition, and for anyone to survive and then thrive they need a good support system, Stella Ziegler said.
But there have been successes and for the Zieglers that's all they need for it to be worth the effort and the occasional heartbreak.
"I feel like we're able to make a little difference in the world," Stella said.
"It's been sort of a mission for Stella and I," Ziggy added.
Watching the horizon
Ziggy Ziegler turns 85 next month; Stella is 79. Both realize they can't run the restaurant forever.
When asked about his timeline for retirement, Ziggy said it'll be "later rather than sooner."
"I just love this place," he said. "It's so much fun to work the floor."
Stella's Bakery and Kitchen left the old McDonald's location 13 years ago when Steve Wahrlich, owner of the Clocktower Inn on First Avenue North, proposed the Zieglers move into the empty restaurant space he had adjacent to his hotel.
"I made her an offer she couldn't refuse," Wahrlich said with a laugh.
The offer included the first year rent free and a built-in base of customers. It was a relatively easy decision for the Zieglers and the relationship they've developed with Wahrlich since has been one of the best business partnerships they've had.
"We've been here 12 and a half years and we've never had even a disagreeable word," Stella said.
Wahrlich agreed. He said Stella and Ziggy have essentially become family.
"We care about each other," he said.
A big reason Stella's has succeeded for four decades is because the Zieglers care about their business, Wahrlich said. They run it well and it's an idea they've executed well.
Wahrlich has owned and operated hotels and restaurants for decades and he believes what the Zieglers have been able to build and maintain with Stella's is truly remarkable. And the Zieglers, as they prepare for their eventual retirement, believe Wahrlich has the capable hands in which they could entrust their business.
No specific plans are in place, but the three have talked about it and all of them hope that if they can come to a deal that Stella's could then be sold to Wahrlich.
But for now, they're focused on celebrating 40 years of business and happy to watch their their little restaurant and bakery thrive. Still, Stella acknowledged when retirement happens she'll be ready.
"I'm really looking forward to it," she said. On the other hand, she added, "I will miss it a lot."