These pressure cooker/Instant Pot chocolate steel cut oats are insanely good and thanks to natural and unrefined sweeteners, they're healthy, too!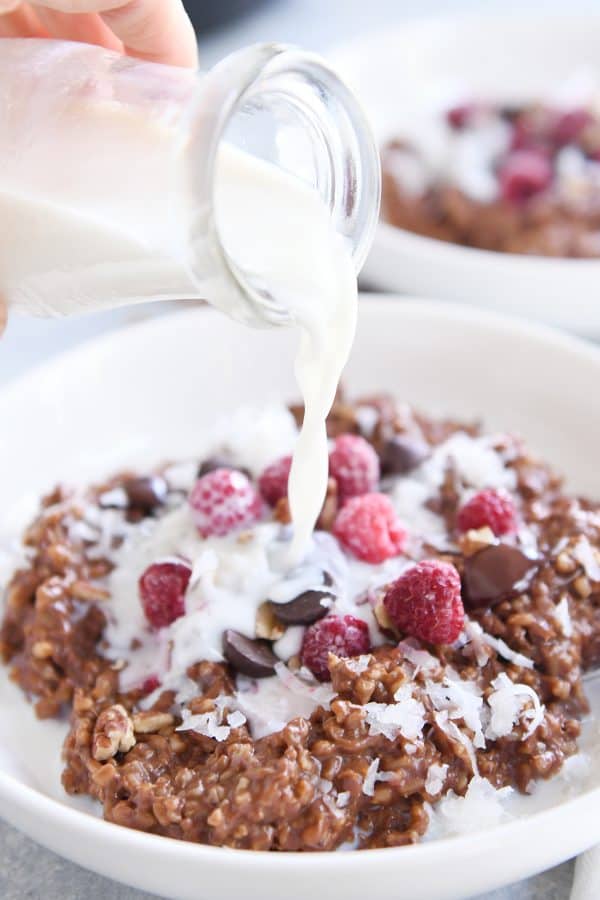 Fancy eating a little chocolate for breakfast? Yeah, me too. Every day. 
These Instant Pot double chocolate steel cut oats are the answer.
They're ridiculously delicious and unashamedly decadent. And thanks to the natural, unprocessed sweeteners, they fit the criteria: healthy, hearty breakfast.
Because of the current distance learning situation, we've actually been eating this for lunch. Like, a lot. Turns out, chocolate + oats + lunch = a very wise decision.
The post Instant Pot Double Chocolate Steel Cut Oats appeared first on Mel's Kitchen Cafe.