Deep, rich, fudgy, and completely flourless homemade keto chocolate cookies!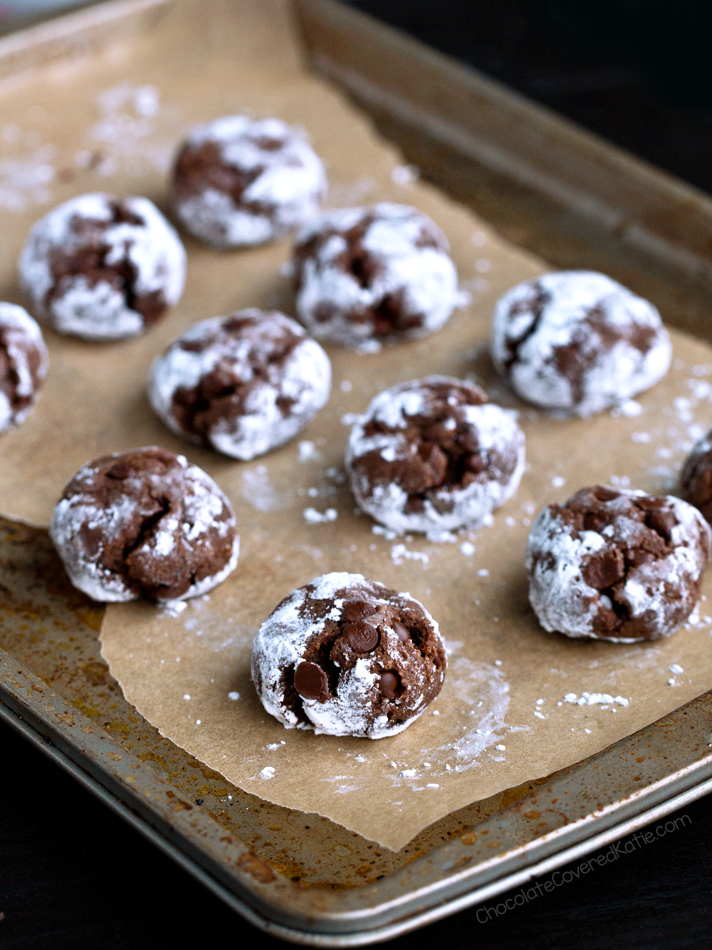 Keto Chocolate Cookies
Don't be surprised if the entire batch quickly disappears.
The recipe can be vegan, gluten free, soy free, low carb, paleo, and keto friendly.
It's been a while since I last posted a keto recipe, and I've received a ton of emails from you guys about it. Hopefully these delicious seven-ingredient chocolate fudge cookies can more than make up for it!
Trending Right Now: Brownie Batter Bars – Even better than regular brownies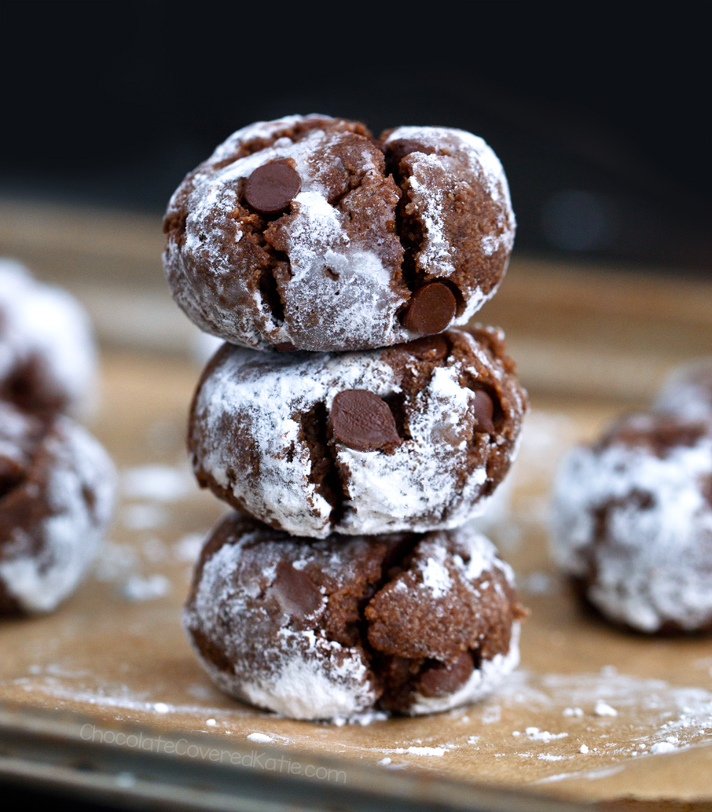 I first made the non keto version of this recipe with regular powdered sugar and LOVED them.
Then I sent the recipe to my mom, asking if she could test them out with erythritol.
She's not on a keto diet and is usually very skeptical of anything low-carb (She loves carbs!!), so I wasn't sure what to expect.
But a few hours later, I received a text with a bunch of chocolate cookie photos. It said:
"Possibly my newest favorite cookie of all times."
So there's that.
Also Try This Keto Cheesecake – 5 Ingredients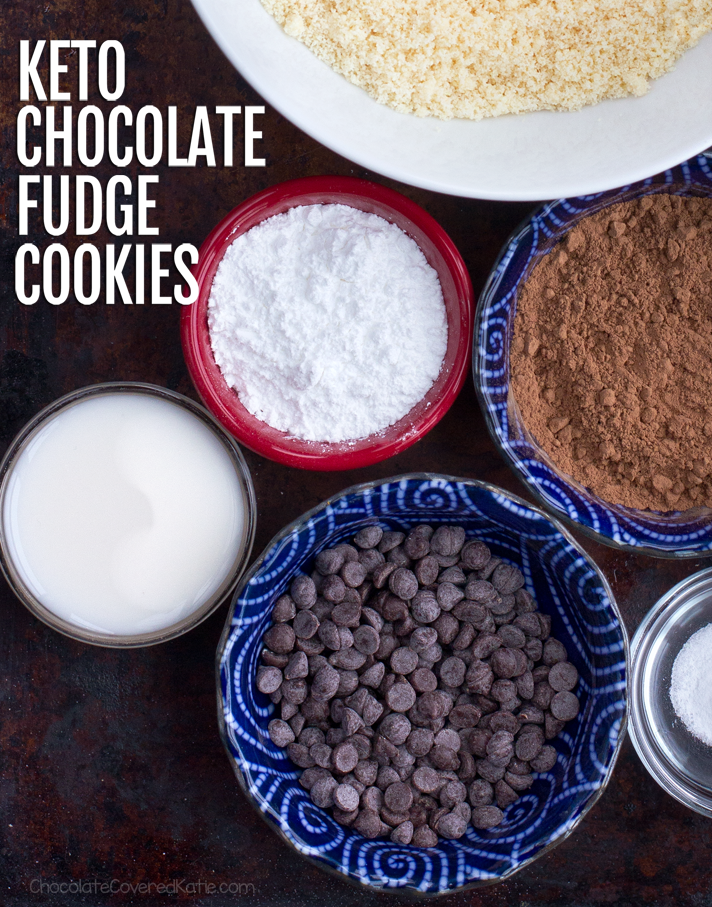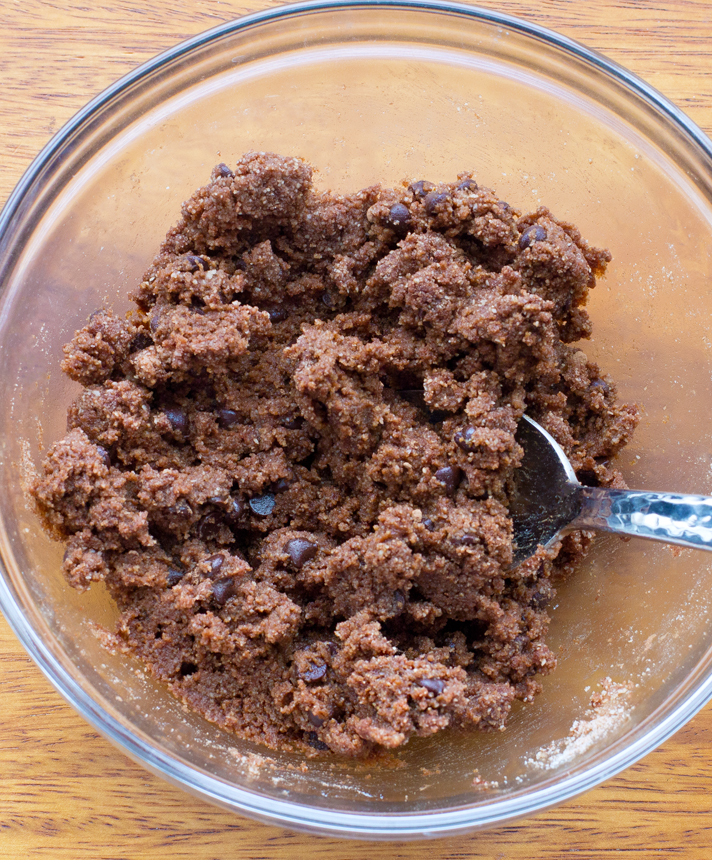 Chocolate Cookie Ingredients
Instead of regular flour, these cookies are made with almond flour, so they're great for someone on a low carb or gluten free diet.
If you want to make them keto, use powdered erythritol as the sweetener.
Or the recipe also works with regular powdered sugar or unrefined powdered sugar, which you can make by simply pulverizing coconut sugar or raw sugar in a blender until powdered.
So you have lots of options here… Just don't skip the mini chocolate chips!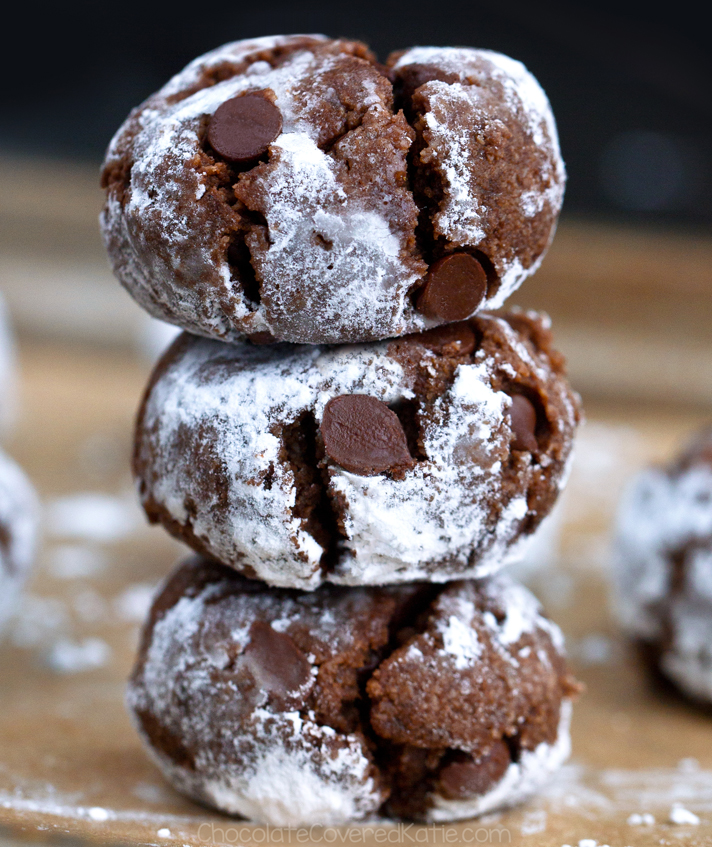 More Cookie Recipes:
Snowball Cookies
Lemon Meltaway Cookies
Chocolate No Bake Cookies
Vegan Peanut Butter Cookies
Healthy Cookies Recipes
Healthy Chocolate Chip Cookies
And of course the classic Vegan Chocolate Chip Cookies – one of the most popular recipes on my blog.
Above – watch me make the keto chocolate cookies!


Keto Chocolate Cookies
Adapted from these Keto Cookies
Keto Chocolate Cookies

5/5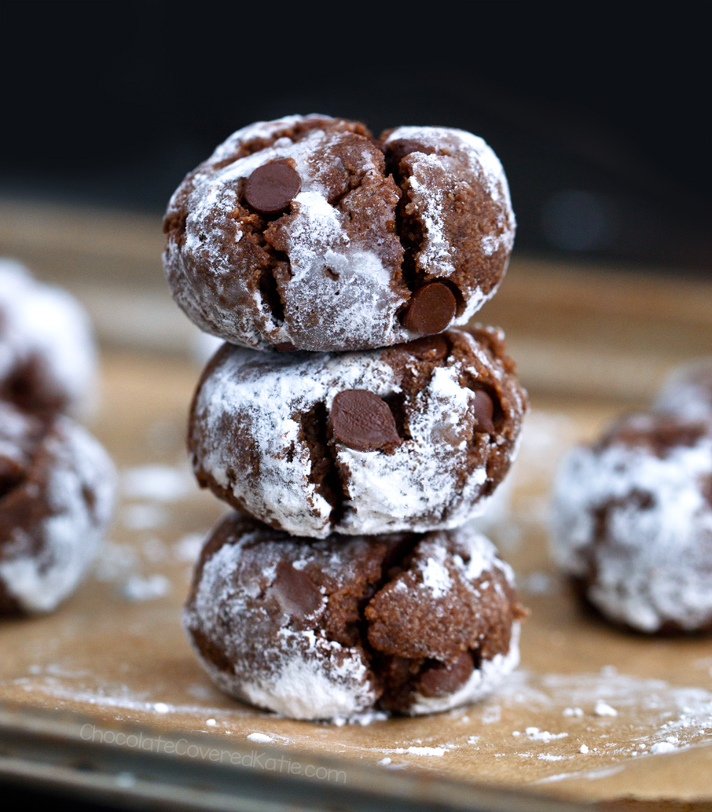 Ingredients
2 tbsp cocoa powder
scant 1/4 tsp salt
1/8 tsp baking soda
1/4 cup mini chocolate chips or sugar free chocolate chips
3 tbsp powdered sugar or powdered erythritol
2 tbsp milk of choice
1 tbsp coconut oil or additional milk
optional powdered sugar or erythritol to coat
Instructions
Preheat oven to 325 F. Stir dry ingredients very well. Add wet to form a dough. (If you're a visual person, feel free to watch the quick video above of me making the cookies.) If too wet, refrigerate until firm enough to roll into balls with your hands or a cookie scoop. Bake on a greased or parchment-lined tray for 11 minutes. If you want flatter cookies, press down with a fork or spoon. Let cool before handling. If desired, roll in additional powdered sugar or erythritol. Note: Don't omit or cut back on the amount of chocolate chips or the cookies will not be as fudgy and delicious!
More Keto Chocolate Recipes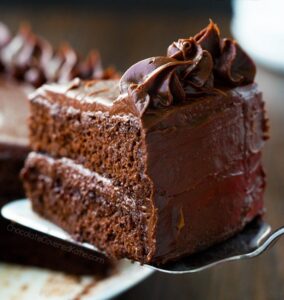 (Super EASY To Make!)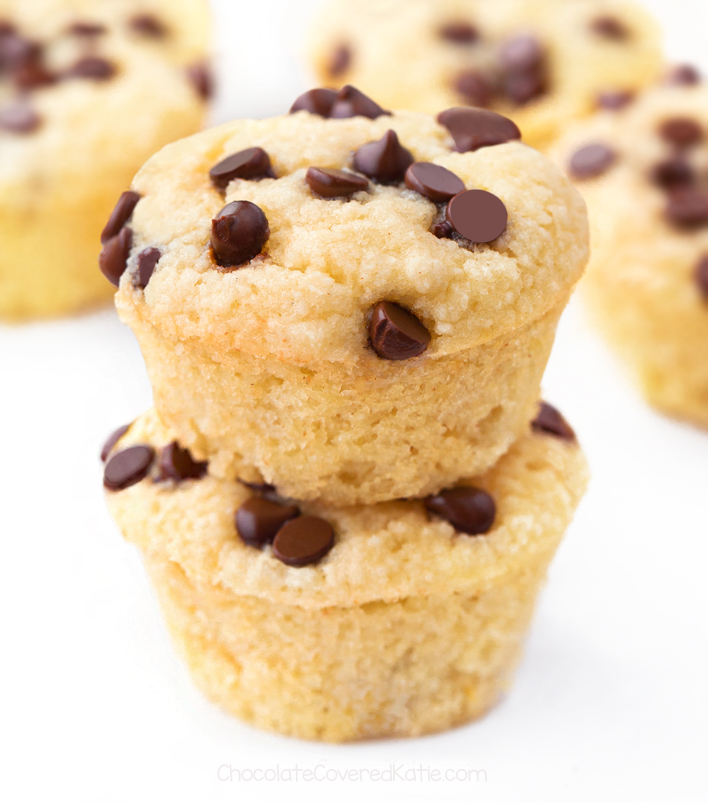 Keto Muffins – 6 Ingredients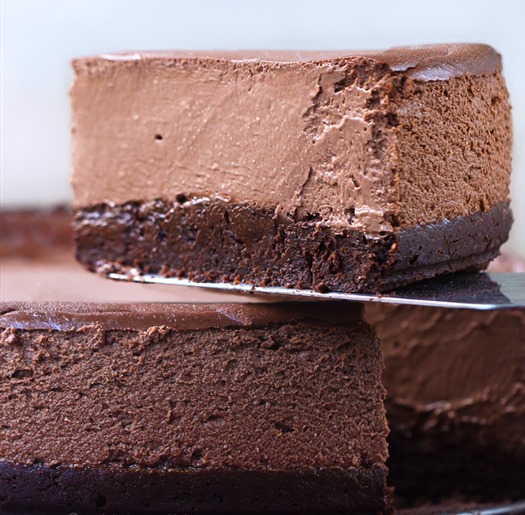 (Cheesecake only, use your favorite crust)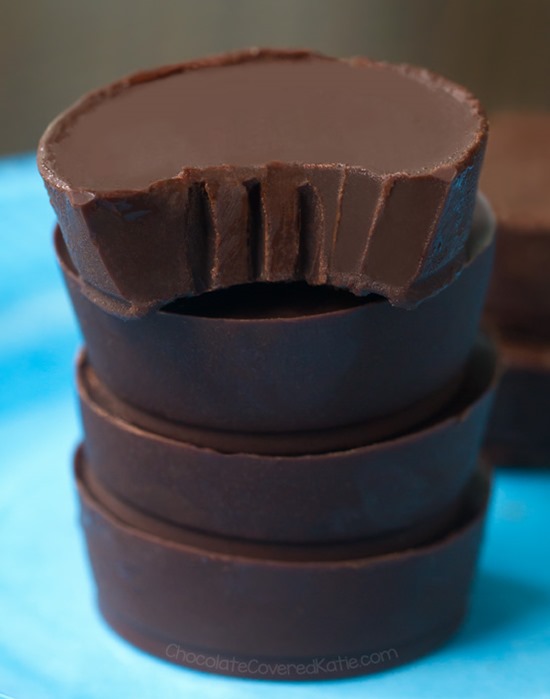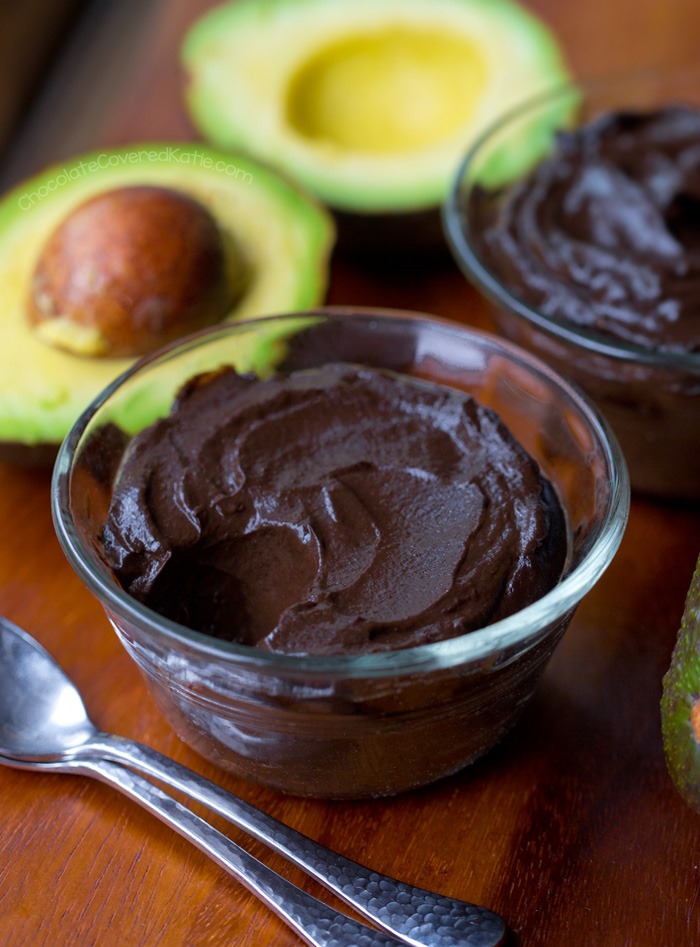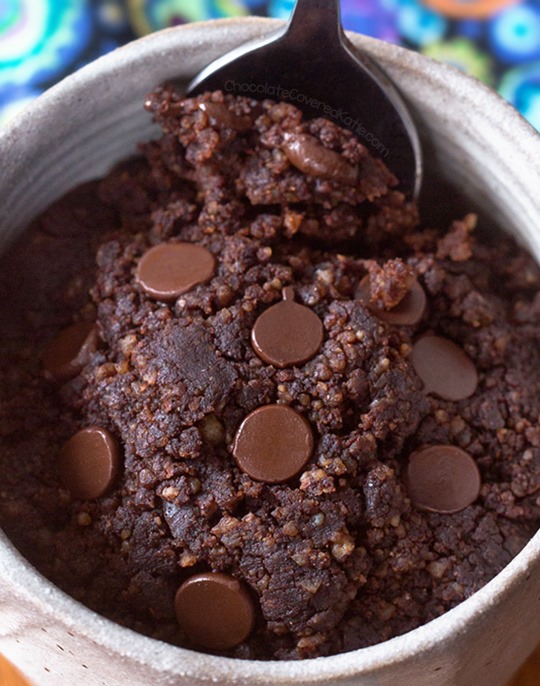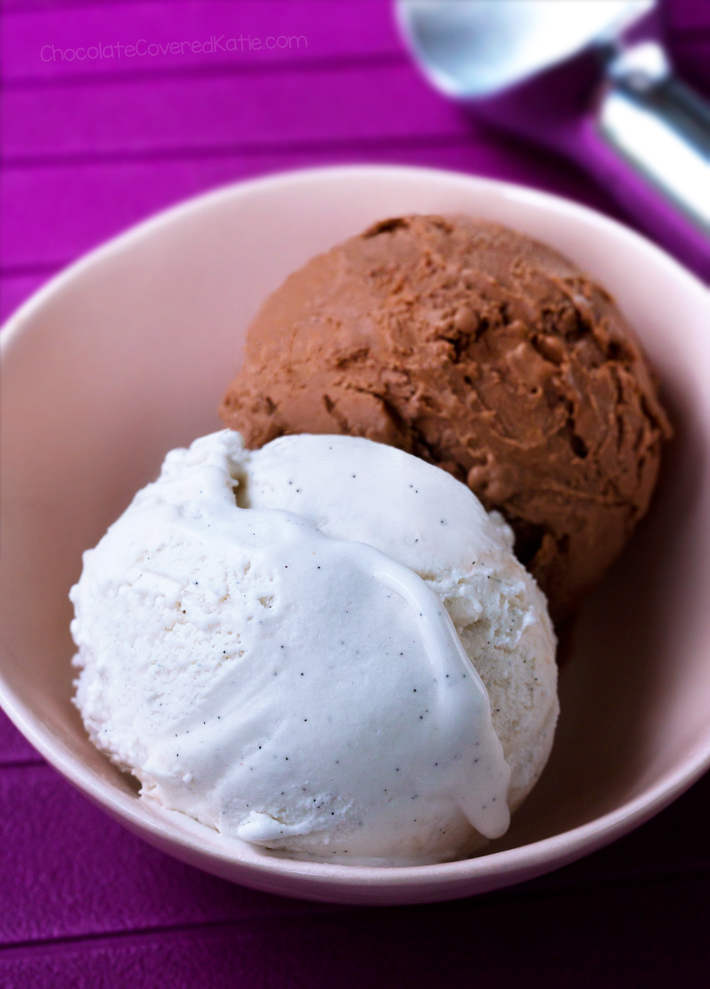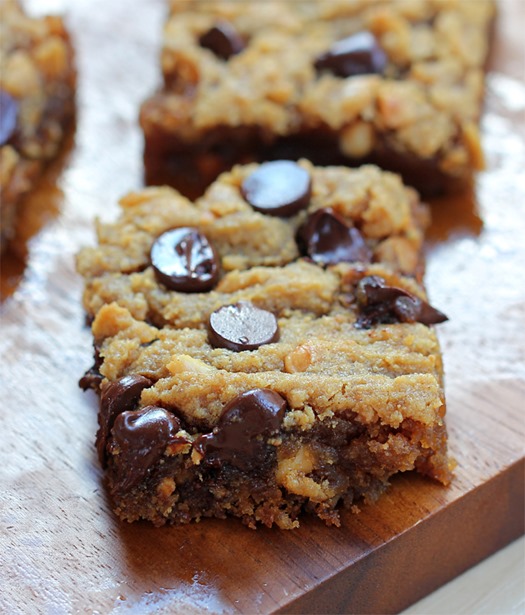 Chocolate Chip Peanut Butter Bars

5/5 (4)

Find more healthy recipes like this Keto Chocolate Cookies at Chocolate Covered Katie.