These soft and creamy keto lemon bars will MELT in your mouth!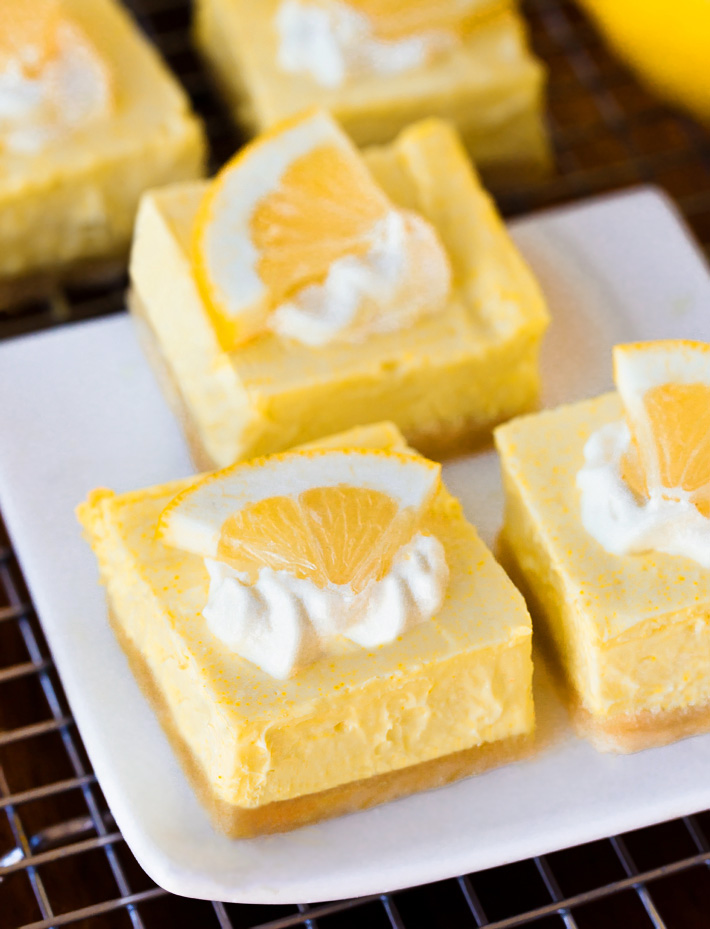 If you like lemon desserts, this recipe is for you.
With just 6 ingredients, you'll fall completely in love with the impossibly smooth and melt-in-your-mouth texture.
The recipe will remind you of something between a lemon bar and a cheesecake, which basically makes them impossible to resist. I've already made them at least ten times!
Also Try This Whipped Coffee Recipe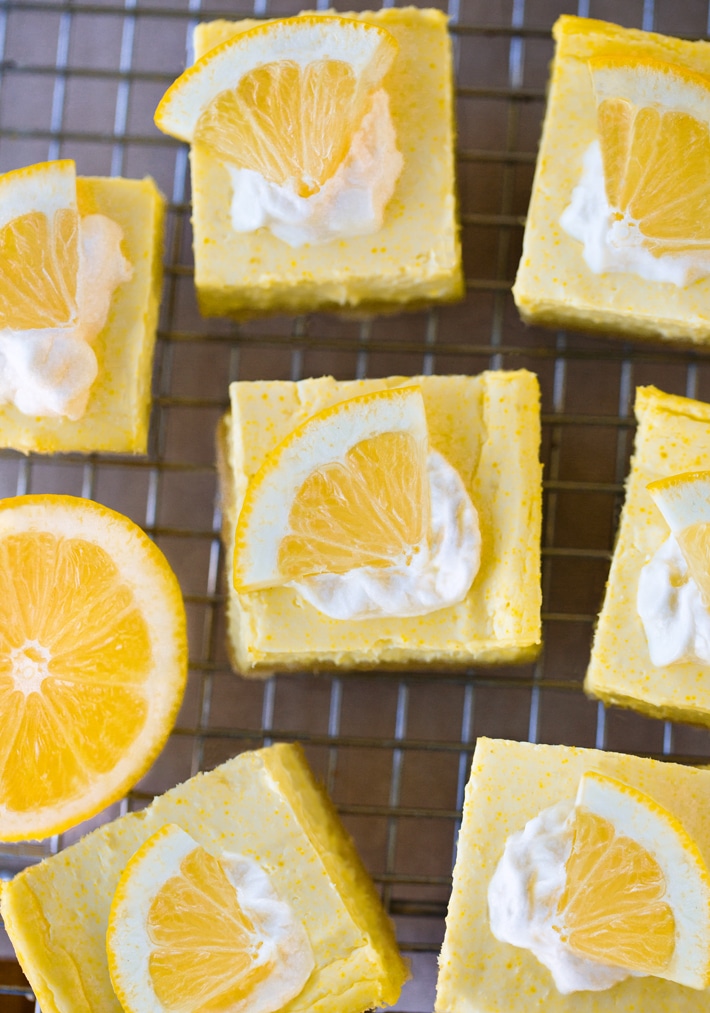 The lemon squares are great for company, or for an easy weeknight dessert.
Just blend everything together, layer it into a pan, and let the oven do the work.
With no eggs or dairy, and options to be flourless, sugar free, gluten free, low carb, paleo, and vegan, these lemon bars are sure to be a hit with everyone who tries them.
(Note: If you're not on a low carb or keto diet, there's a non-keto version of the recipe as well.)
Trending Right Now: Green Smoothie Recipe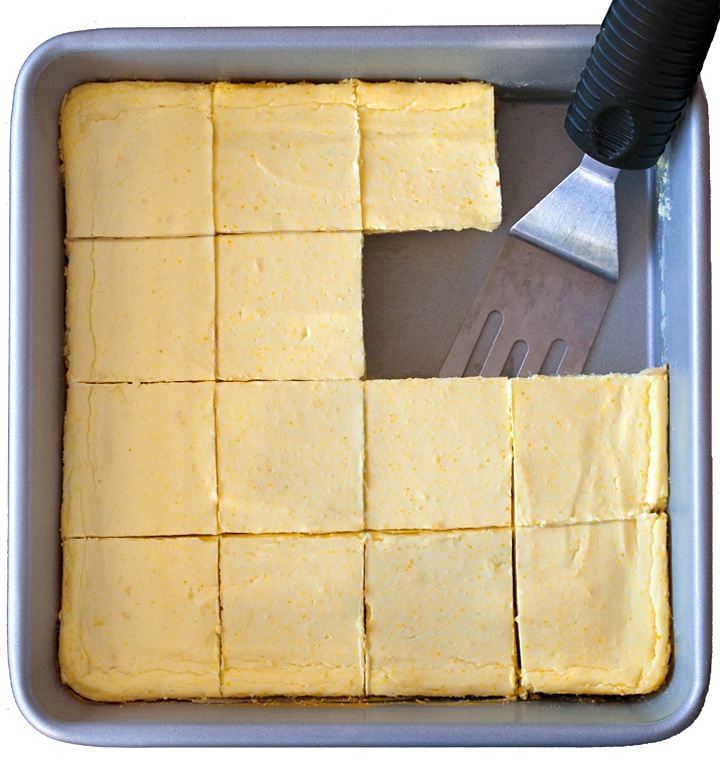 Recipe Tips and Tricks
High heat, over-beating, and sudden changes in temperature can all cause cracking in cheesecake square recipes, but I've picked up a few great tricks over the years to make cracked bars a thing of the past:
The best of these tricks is to fill a baking pan about 2/3 of the way with water and place it on the lower oven rack (you'll bake the cheesecake bars on the middle rack). The water will add moisture to the oven so that your bars won't dry out as they cook.
Bring the cream cheese to room temperature before starting so that you won't have to beat it as long to get the batter smooth. And avoid rapid temperature changes by letting the bars cool – first for a few minutes in a turned-off oven, and then on the counter – before refrigerating until firm.
Even more than the lemon juice, it's the zest that gives these bars their bold lemon flavor, so do be sure to include it. To make lemon zest, simply wash a lemon and use a zester or grater to shred the peel. If you don't have one of these gadgets, use a vegetable peeler and then finely dice the skin with a sharp knife.
Leftover lemon? Use it up in this Cauliflower Alfredo Sauce
Above, watch the video of how to make keto lemon bars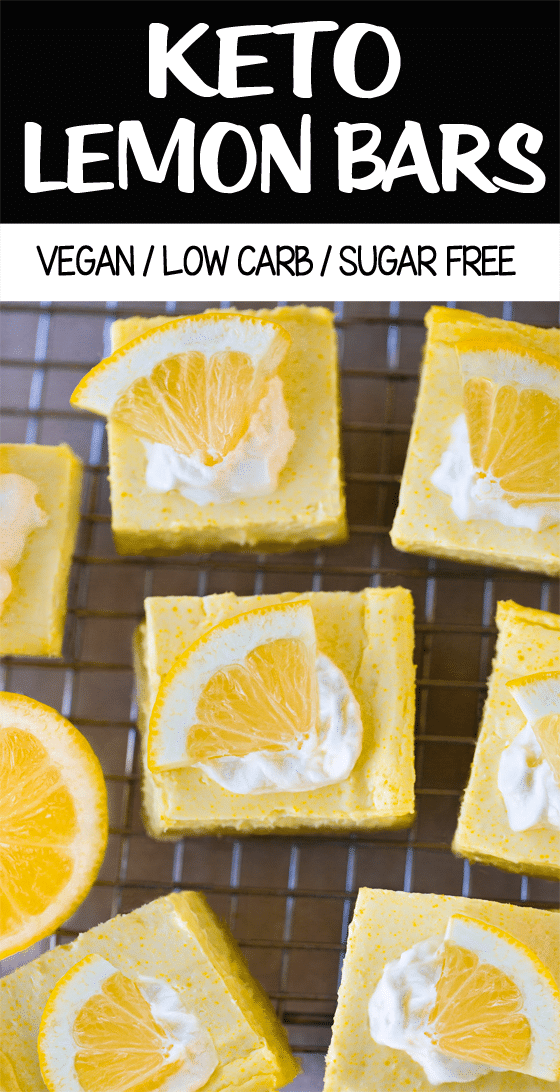 If desired, top with sliced lemon and Coconut Whipped Cream.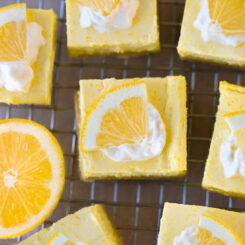 Keto Lemon Bars
These soft and creamy keto lemon bars will melt in your mouth.
Ingredients
12

oz

cream cheese or vegan cream cheese

1

cup

yogurt, such as coconutmilk yogurt

2

tbsp

lemon juice

2

tsp

lemon zest

1/2

cup

erythritol (or sugar for non-keto)

3 1/2

tbsp

almond flour (or 2 1/2 tsp cornstarch)

optional 1/8 tsp turmeric for color
Instructions
*The lemon zest is important, so be sure to include it. I like to use a water bath (see above for explanation) but it's not required.

Preheat the oven to 350 F. Combine the crust ingredients, if using. Press into a parchment-lined 8×8 pan. Meanwhile, combine remaining ingredients in a blender or food processor until smooth. (Don't over-beat, which could cause cracking.) Pour over the crust, and bake 25 minutes. Do not open the oven door (not even to check), but turn off heat and let sit 8 minutes. Take out the still-undercooked bars and let cool completely, then refrigerate a few hours until firm. Leftover bars can be refrigerated or frozen.
Video
More Healthy Low Carb Desserts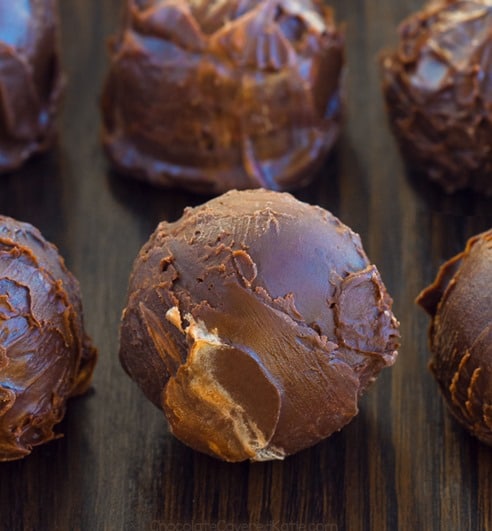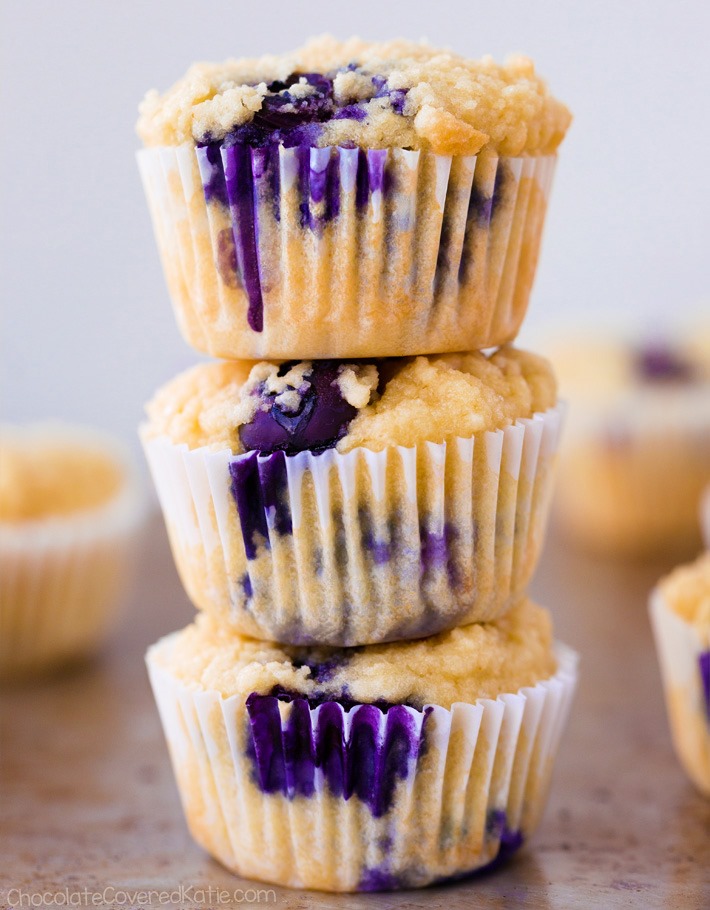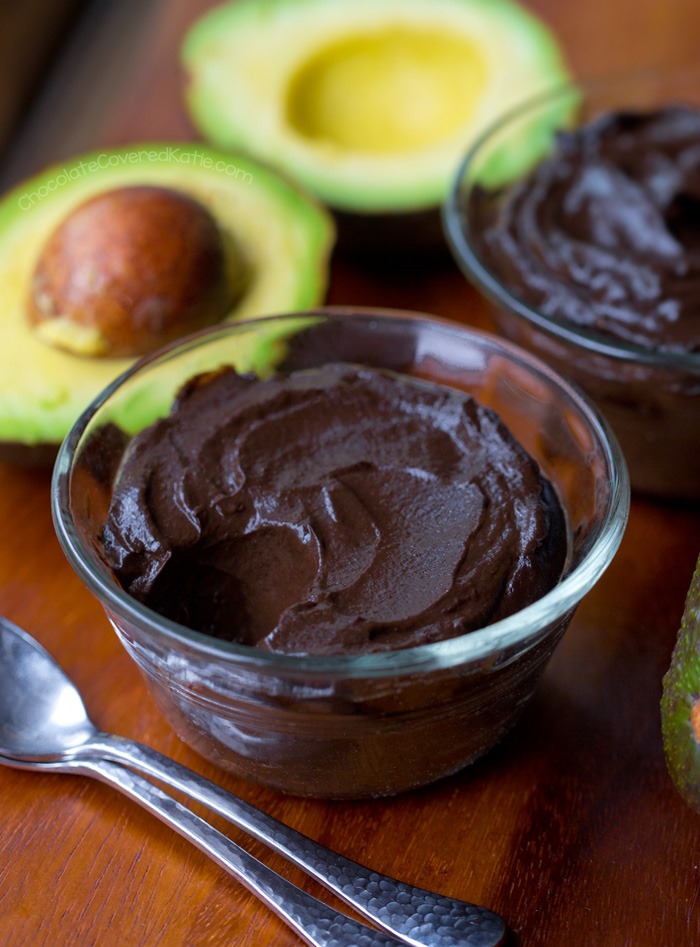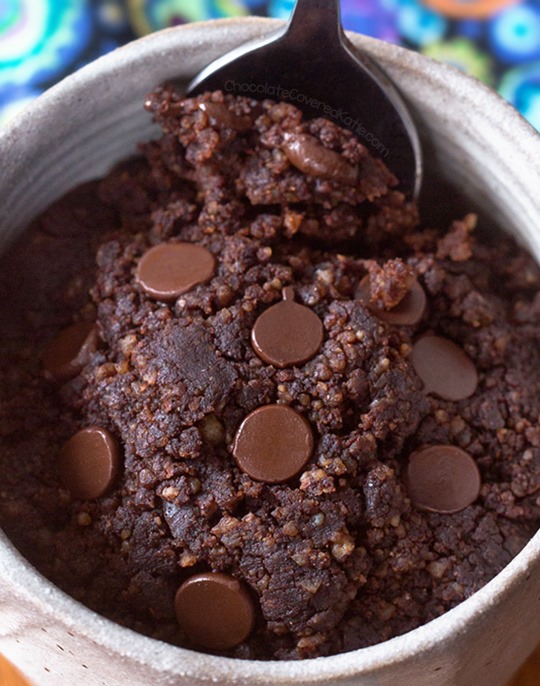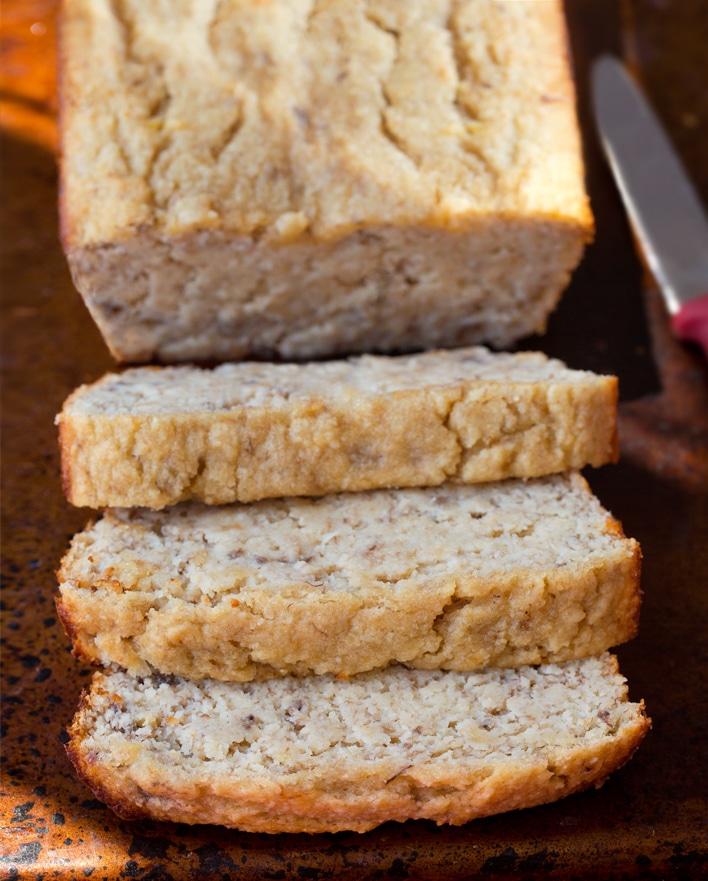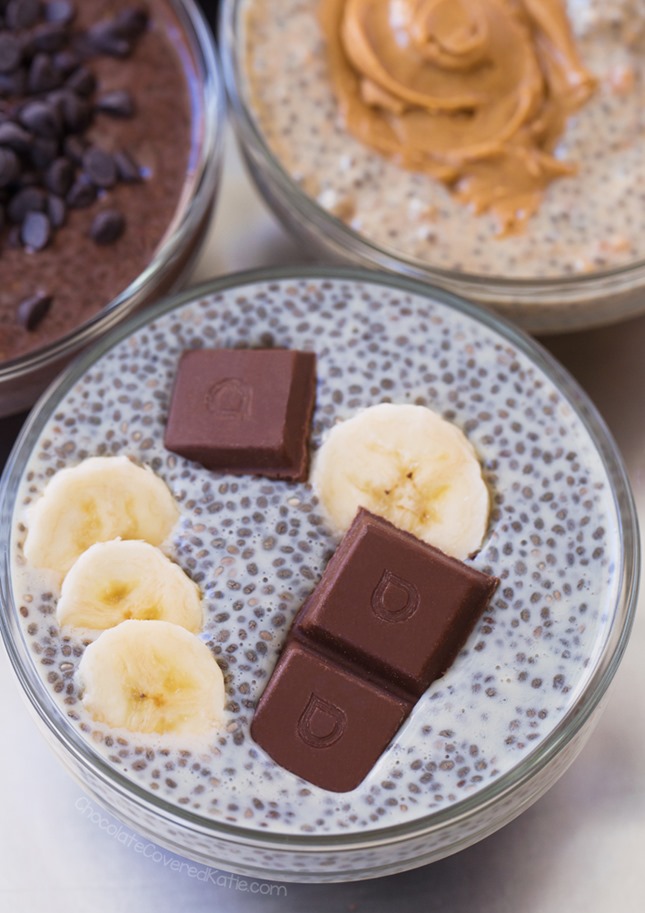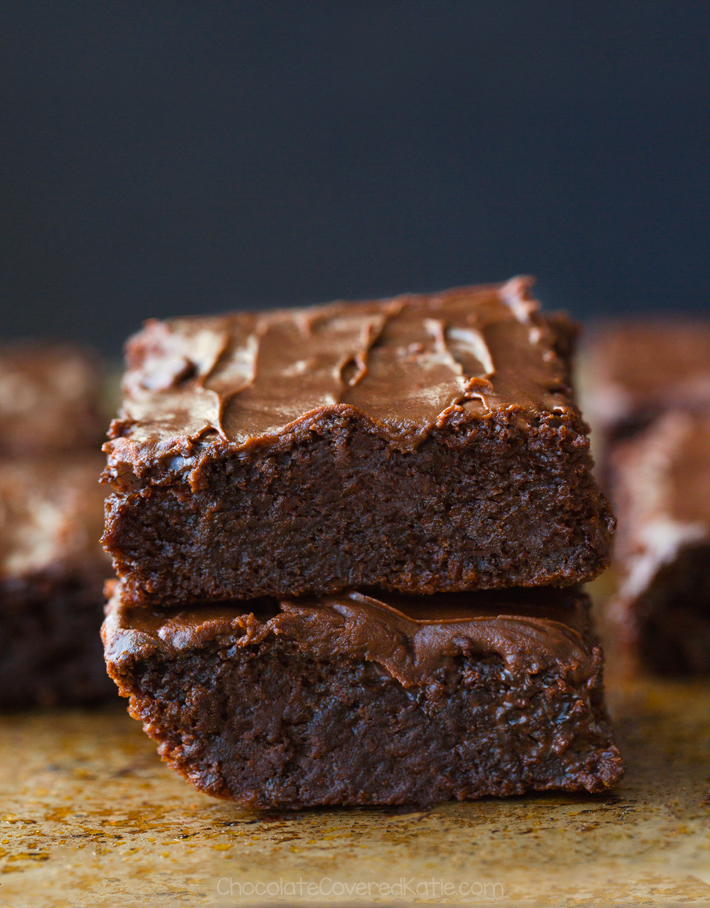 5/5 (1)

The post Keto Lemon Bars appeared first on Chocolate Covered Katie.