These secretly low carb keto pancakes are light, fluffy, and completely delicious – whether you're on a keto diet or not!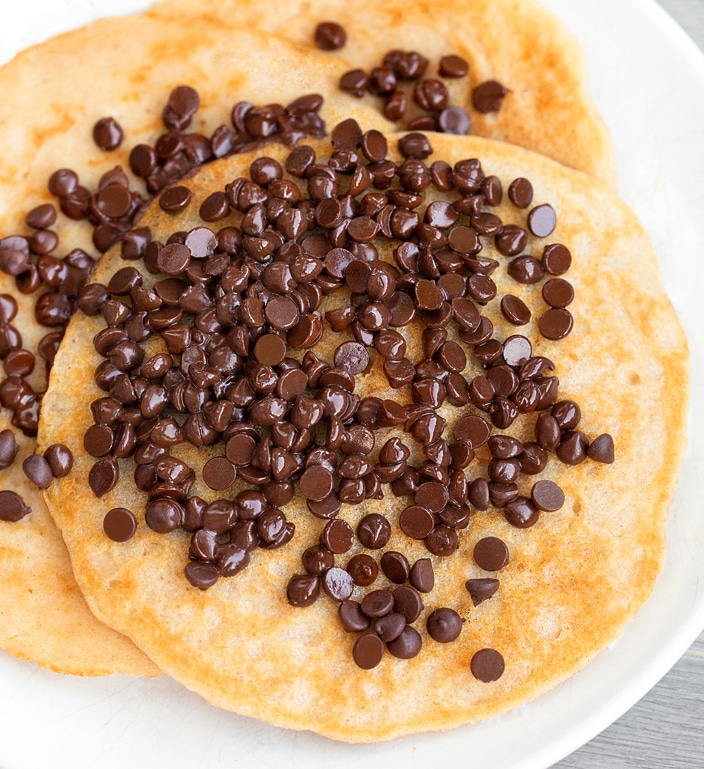 Easy Almond Flour Pancakes
This five-ingredient healthy pancake recipe will quickly become a Sunday breakfast staple.
And the pancakes could not be easier to make: Simply stir the ingredients together, pour the batter onto a pan, and watch as they magically turn into diner-style fluffy keto pancakes so soft and sweet, you'd never guess they could possibly be made without any flour or sugar.
Also Try This Keto Cake Recipe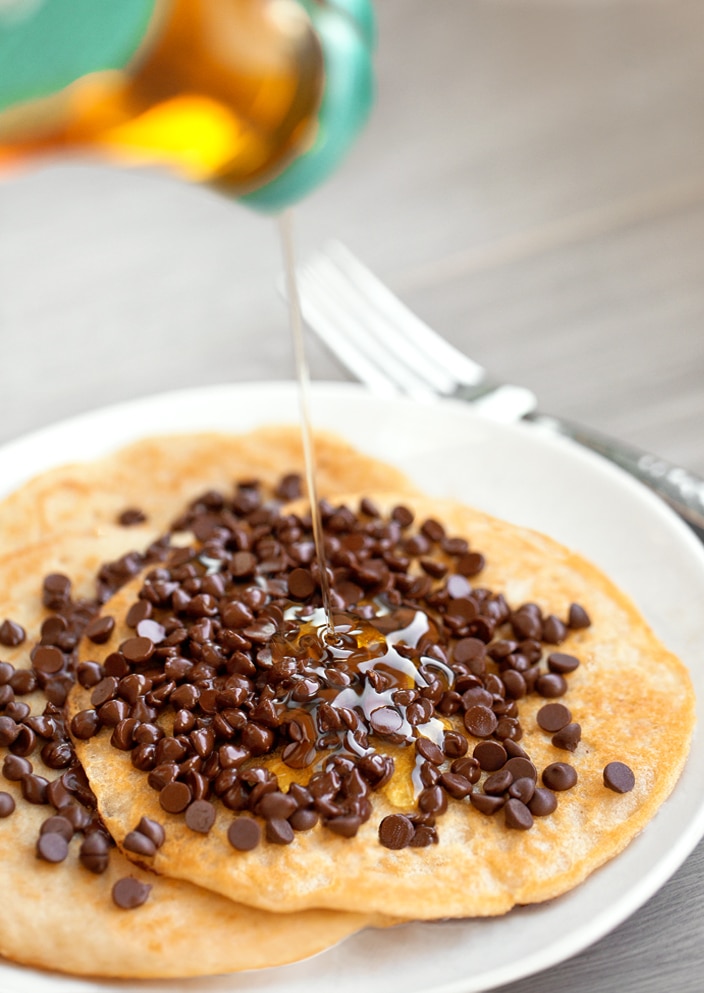 Pancake Options:
Keto Cream Cheese Pancakes: If you want a cream cheese pancake recipe, simply replace the oil or water in the recipe below with 2 tbsp cream cheese or vegan cream cheese.
Keto Blueberry Pancakes: Stir a pinch of cinnamon into the batter if desired. Press a few blueberries onto each pancake right after pouring the batter into the pan.
Keto Vegan Pancakes: The pancakes are naturally dairy free, with no milk or butter. And for keto pancakes with no eggs, just use two flax eggs.
The recipe can be soy free, gluten free, sugar free, flourless (made with almond meal instead of wheat flour), paleo, and there's no coconut flour required.
You May Also Like: Keto Brownies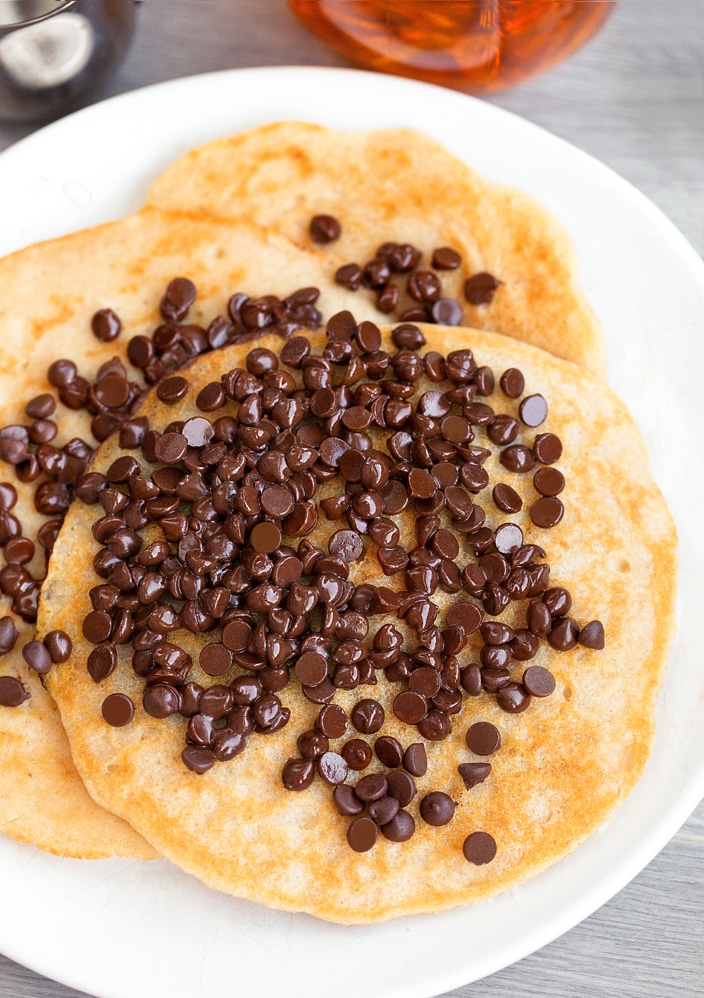 The Best Keto Pancake Recipe
The best part about this recipe is the base is so simple that you can easily customize it to make different pancake flavors.
The recipe makes enough pancakes for one to two people, or it can easily be doubled to serve a family or larger crowd.
Try topping the pancakes with keto maple syrup, mini chocolate chips, or fresh berries and Coconut Whipped Cream.
A reader even left a comment on Pinterest to say she turned them into keto waffles by putting the batter into a waffle maker. If you try her idea, let me know how it goes!
Above, watch the video of how to make keto pancakes.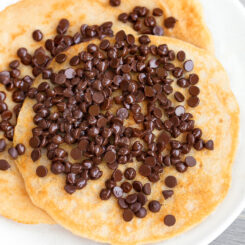 Keto Pancakes
An easy recipe for low carb keto pancakes that are light, fluffy, and delicious for breakfast.
Ingredients
1

cup

almond flour

2

tbsp

keto syrup or water

(pure maple syrup or milk of choice also work)

1 1/2

tbsp

oil or water

1/4

tsp

salt

2

eggs

(including the vegan options listed earlier in this post)

1

tsp

baking powder

optional chocolate chips or sugar free chocolate chips

optional if using water instead of syrup, add a pinch of stevia or erythritol if desired, or omit for savory pancakes
Instructions
Combine all ingredients to make a pancake batter. Add more liquid if needed to thin out the batter. Grease a nonstick skillet with oil or spray, and heat on low. When the pan is hot (test it by adding a droplet of water to the pan – if it sizzles, the pan is ready), drop on small ladles of batter and press down. Don't make them too big or they'll be done on the edges before the centers have a chance to cook. (To prevent sticking, it may be necessary to re-grease the skillet after each set of pancakes.)
Video
Notes
If you're a visual person, be sure to check out the recipe video above! Sub another flour for the almond at your own risk. The pancake recipe was adapted from these Keto Muffins.
More Keto Breakfast Recipes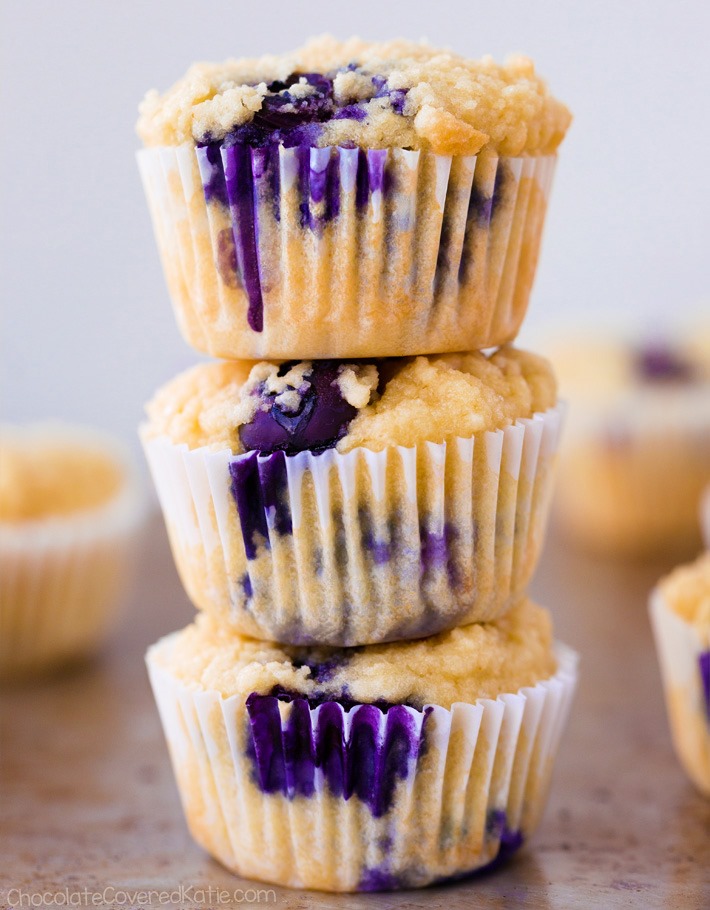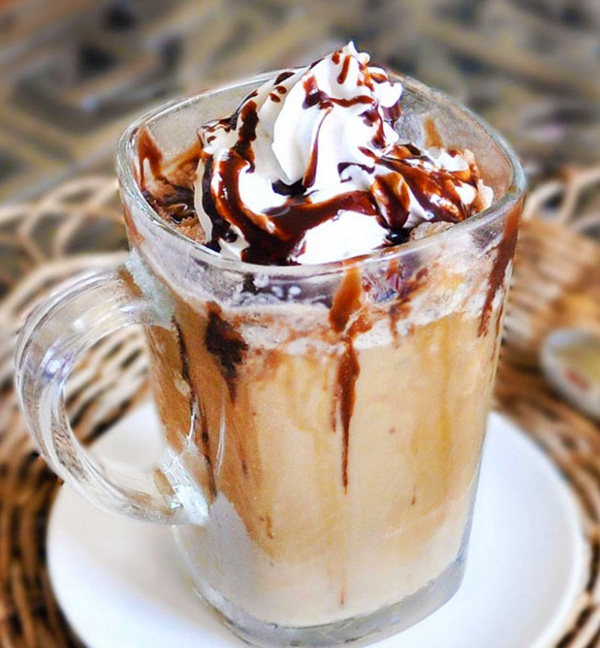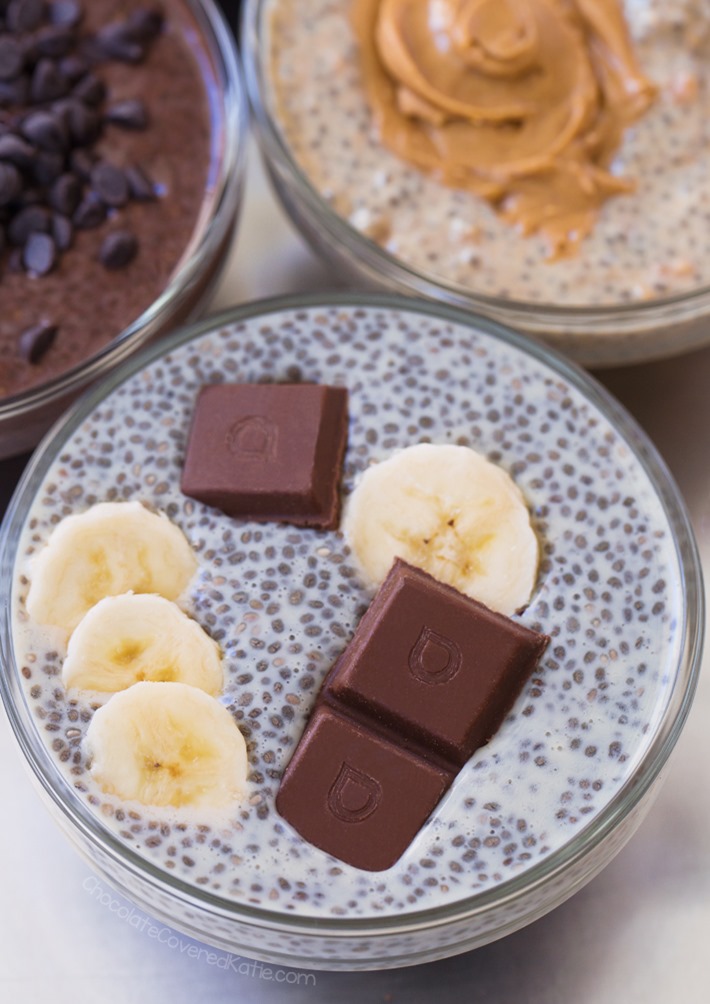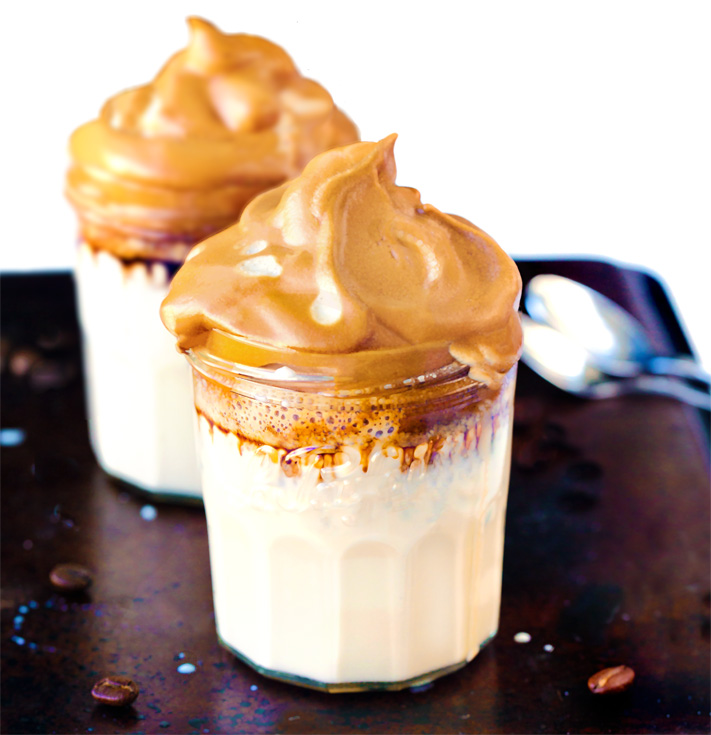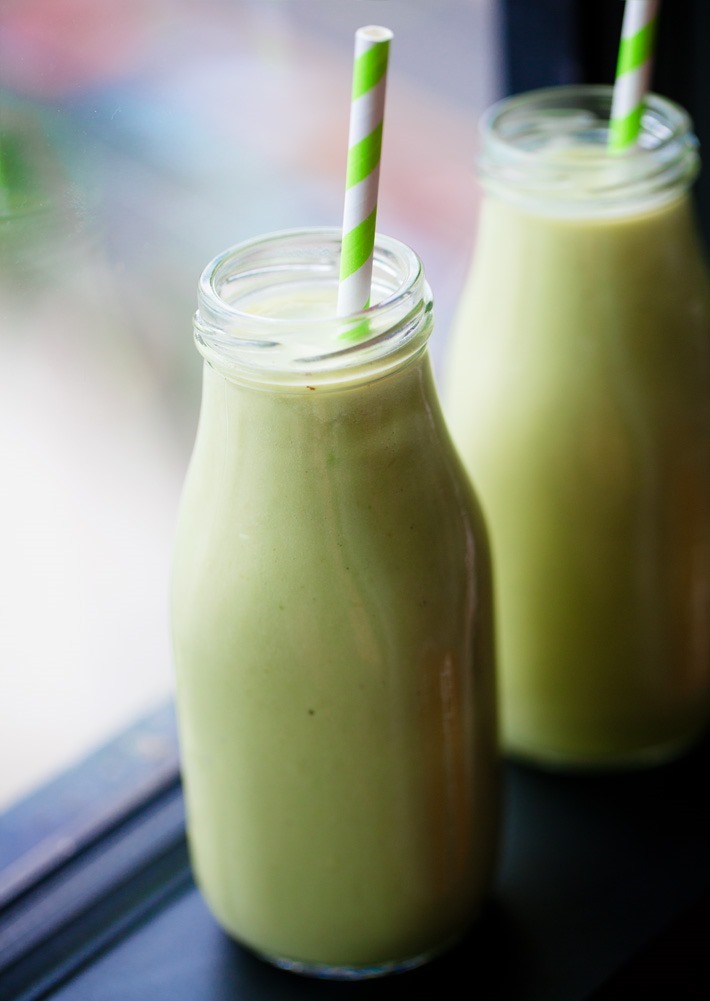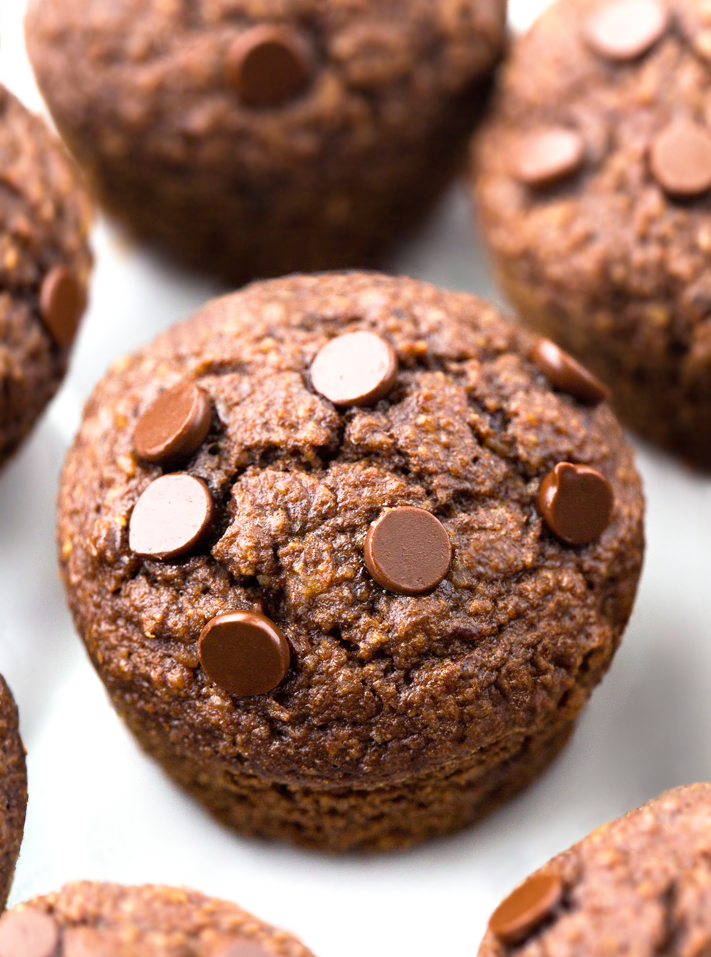 More Pancake Recipes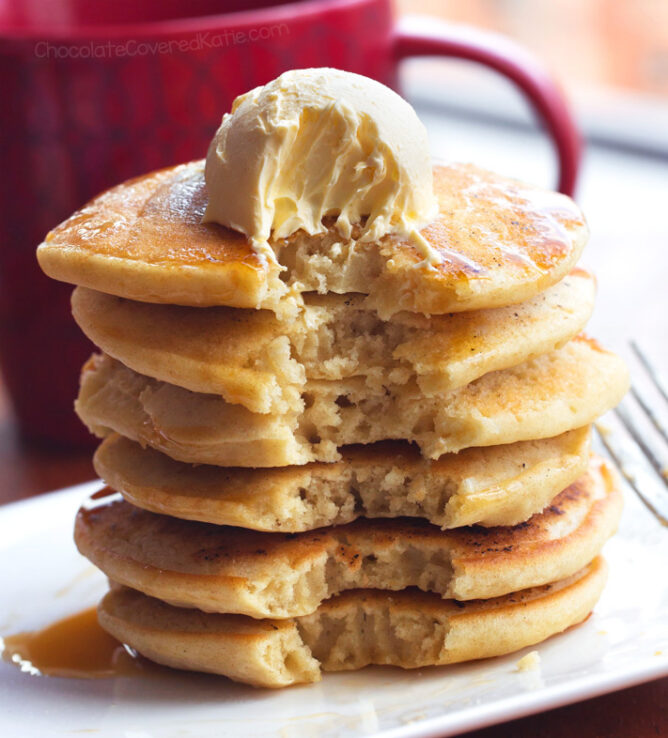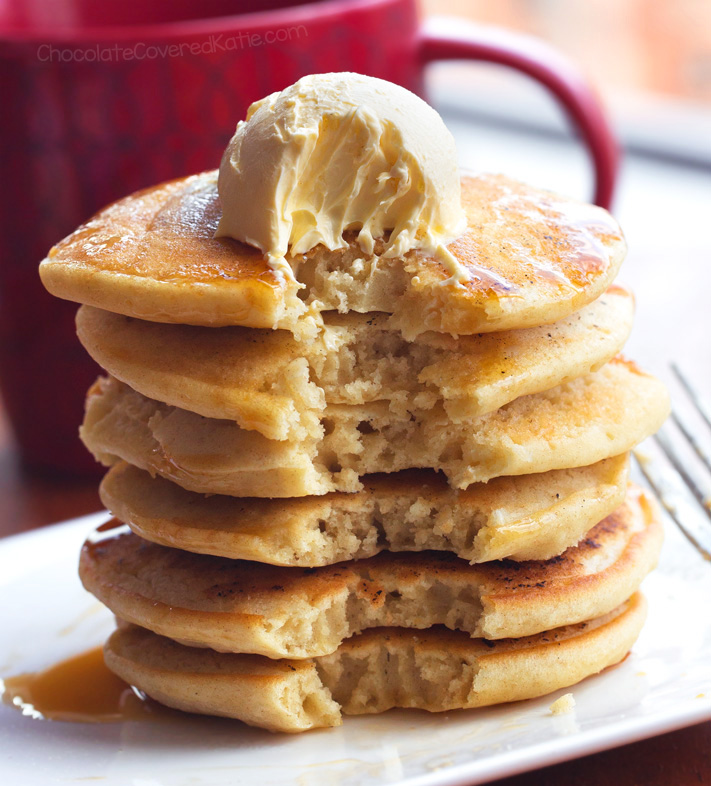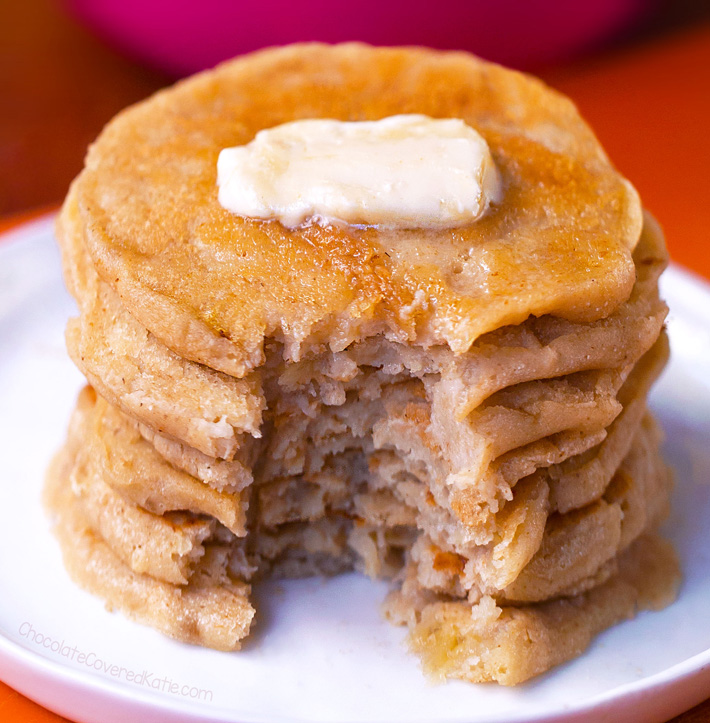 Flourless Pancakes – 3 Ingredients

5/5 (2)

The post Keto Pancakes appeared first on Chocolate Covered Katie.