This tender, melt-in-your mouth lavender shortbread is super easy to make and has a lovely mild floral flavor. It uses just a few simple ingredients and makes for a wonderful snack with tea or coffee or a sweet end to a meal.
Many people think that lavender in desserts has to taste like dish soap; this couldn't be farther from true here. It's all about getting the quantity right – you want just enough to taste the lavender, but not so much that it is overpowering.
Ingredients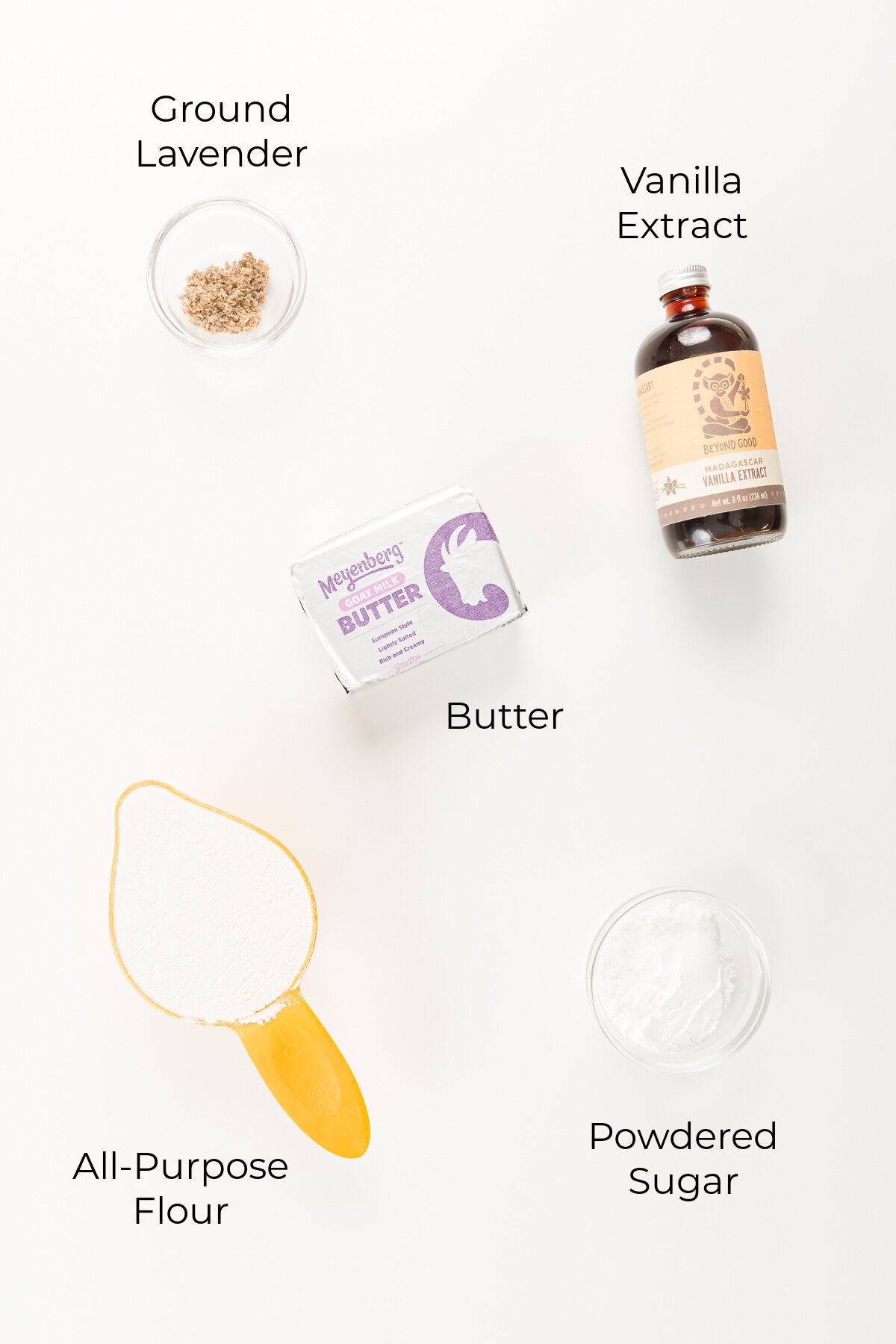 This recipes uses powdered sugar instead of granulated sugar. The powdered sugar gives the cookies a tender, sandy texture.