This is truly one of the best soups out there. And the best part? This loaded baked potato soup is super easy to make (and SO delicious!).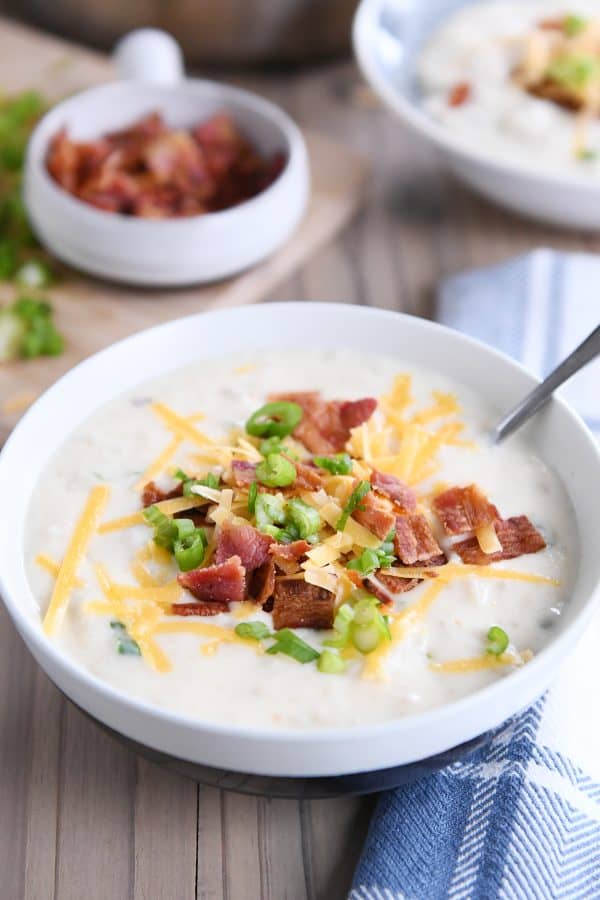 Easily one of my family's favorite soups EVER, this loaded baked potato soup is crazy good.
And guess what? It's crazy easy, too. Whenever we have baked potatoes for dinner, I always bake a few extra just for this soup.
We must have a special place in our hearts for creamy, cheesy, potato soups because between this baked potato soup and this Instant Pot cheesy potato soup, my kids could be happy dinner non-complaining campers forever.
The post Loaded Baked Potato Soup appeared first on Mel's Kitchen Cafe.