Loaded with over 10 cups of vegetables (a good thing, I promise!), this easy cauliflower soup is creamy, cheesy, and super tasty!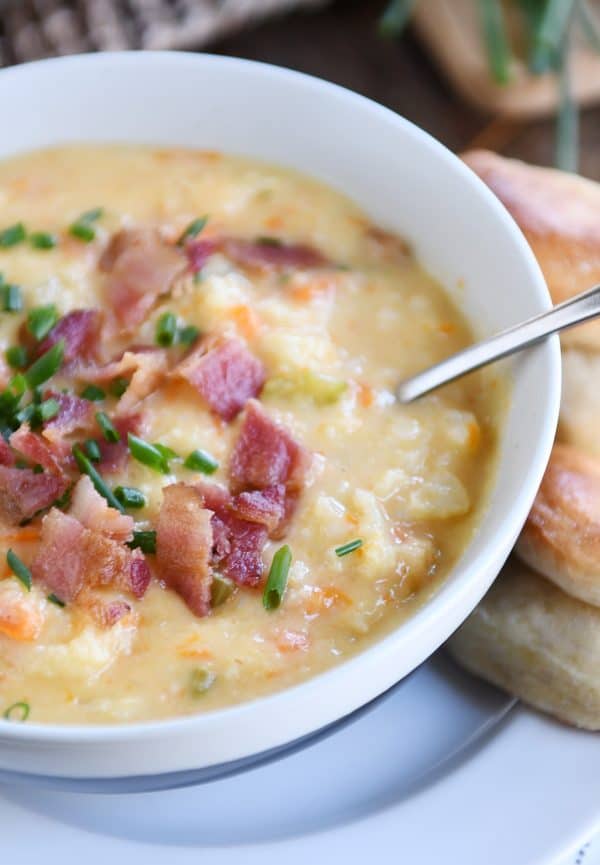 First of all, January is probably my least favorite month in the history of ever. I'm sorry to be a downer when right now when pretty much everyone I know is focused on happy goals and positivity and change and growth and removing sugar and toxic people from their lives forever.
I should view this month with more gratitude and purpose. But I really don't like it. Sorry. It's cold. It's dreary and brown (it'd be better if it would just snow, dang it). And there are no Christmas decorations and music to pep things up. 
However, let us not focus on the negative. No, not us. Instead, let's focus on the fact that the first recipe I'm posting in January (of a brand new decade, no less) is probably one of the most delicious soups of my existence. 
Now that's something to celebrate.
The post Loaded Cheesy Cauliflower Soup appeared first on Mel's Kitchen Cafe.