This Vegan Mediterranean Quinoa Salad is super quick to make and keeps well for several days in the fridge, making it an ideal contender for your next potluck, picnic, barbecue or other any social gathering where you're expected to bring food…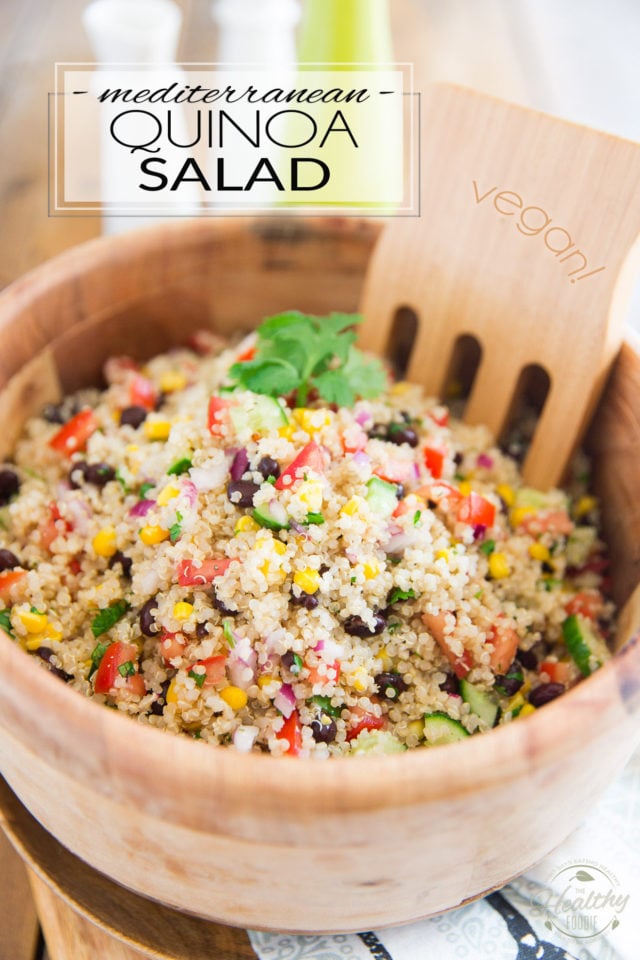 This is a super simple yet crazy tasty salad that you can totally serve any time of the year, and that goes good with just about anything, too! 
It'll be your best friend for picnics, potlucks, barbecues, or any other social gathering where you are expected to bring food. Indeed, this quinoa salad will remain good and keep looking fresh for a few days, so you can totally make it way ahead of time. In fact, it's probably better that you do, as it becomes tastier after a good sit in the fridge. Well, you might not want to push your luck, but 1 or 2 days is totally acceptable. 
Plus, since it calls for very simple ingredients that can usually be found year round, you'll have no problem whipping it up whenever you feel like it. 
And although I tend to think of it as a great side dish, it would also make for a pretty awesome meal on its own… 
The post Mediterranean Quinoa Salad appeared first on The Healthy Foodie.