These really are the best freezer beef and bean burritos! And they are famous among our family and friends! So flavorful, so ridiculously easy, they are a freezer staple (we can't live without them).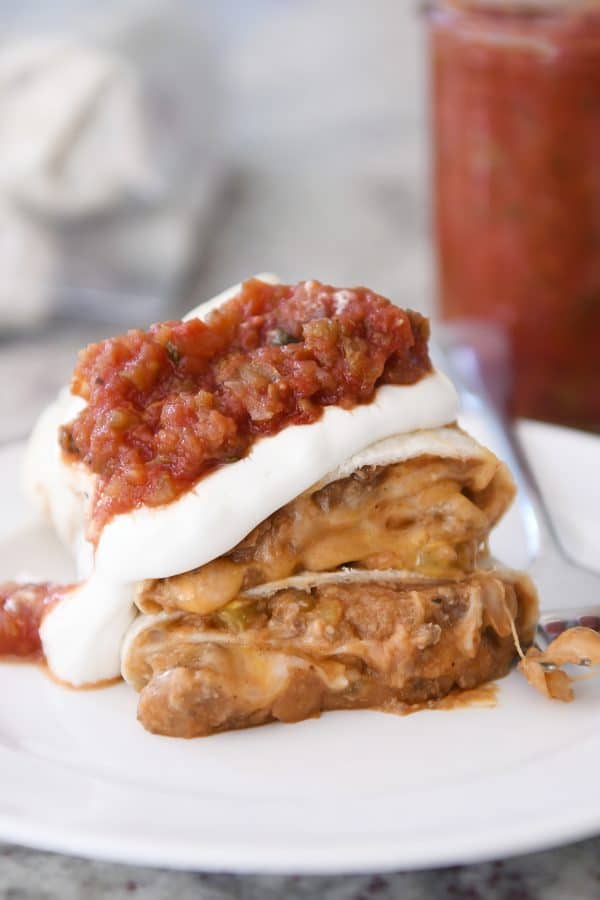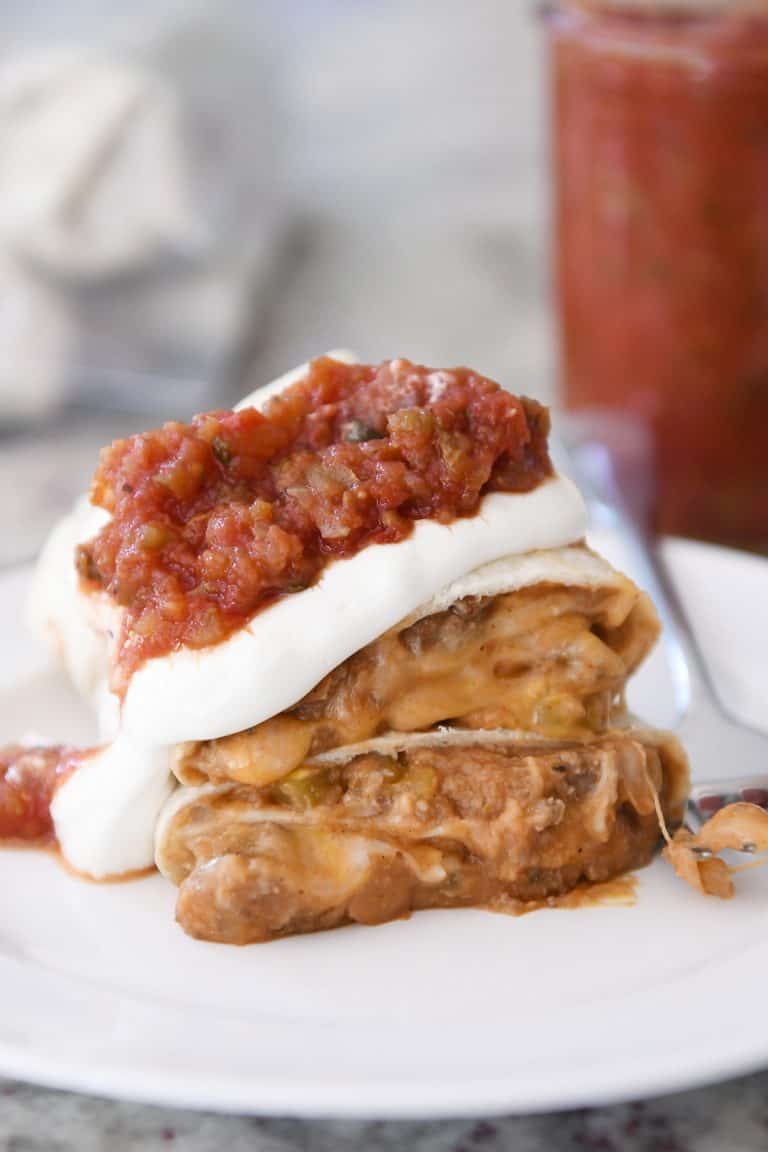 No really, we can't live without these burritos. They've been a staple in my personal freezer for the last decade and a half…and a staple in my mom's freezer for even longer. I actually think these burritos are what won Brian over to my family almost 20 years ago (I mean, other than our incredibly hilarious senses of humor that strangely only we find funny most of the time). 
Whenever we visit my parents in Montana, it's pretty much a given that Brian will be heating one of these babies up right around 2:38 p.m. most days. By virtue of my vulture-like hovering, I usually eat half which means he has to heat up a second one. We're a good team that way.
My mom is honestly famous for this burrito recipe. She makes dozens and dozens of them at a time and hands out bags to friends, family, neighbors, church peeps, US! Once you get a taste of the cheesy beef and bean goodness, you'll understand the nature of the cult following.
The post My Mom's Famous Freezer Beef and Bean Burritos appeared first on Mel's Kitchen Cafe.