Jerusalem Artichokes, also called Sunchokes or Topinambour, are a nice change from your regular taters! Dare to try them today! (if you can gets your hands on 'em, that is!)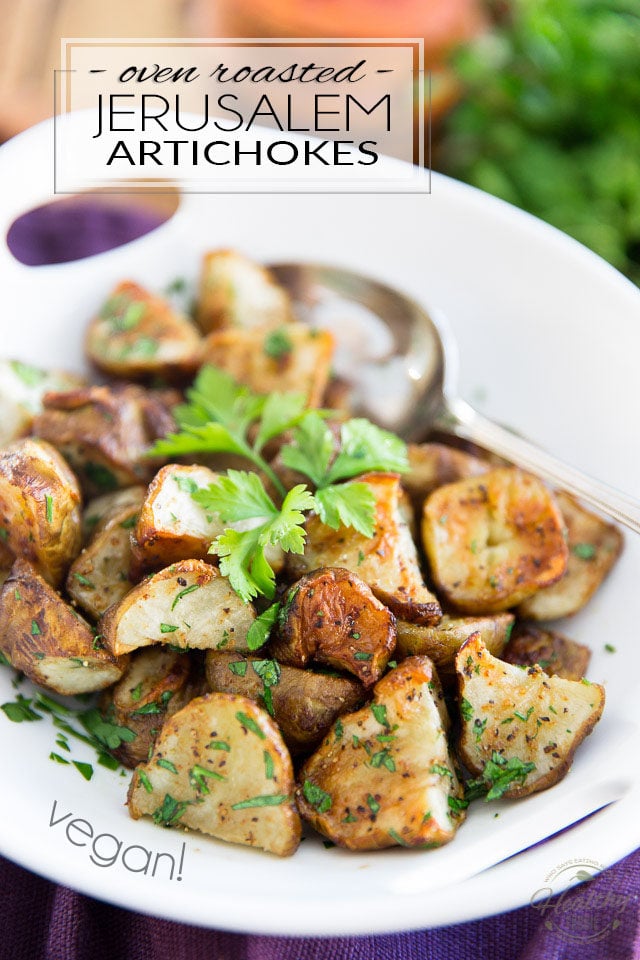 Jerusalem artichokes are very similar to potatoes, except they're a tad chewier and sweeter and not quite as starchy, with a subtle nutty flavor that's slightly reminiscent of artichokes, hence, their name…
Although they are called artichokes, they're actually tubers — and very knobby ones at that! — that sort of look like ginger root, but actually belong to the daisy family. The rhizomes indeed produce the most beautiful yellow flowers in the Fall!
Their season is pretty short, though; they are typically harvested in the late months of the Fall, as it it said that tubers left in the ground past several frosts will be sweeter than those harvested sooner.
And since they do not store as well as potatoes, they're usually not available for long! If you are lucky enough to stumble upon them at your local market, make sure to grab some! You'll be happy you did!
The post Oven Roasted Jerusalem Artichokes appeared first on The Healthy Foodie.