The only thing better than a good ol' classic rice krispie treat is one loaded with cookies. This really is the perfect Oreo rice krispie treats recipe (and it's so super easy)!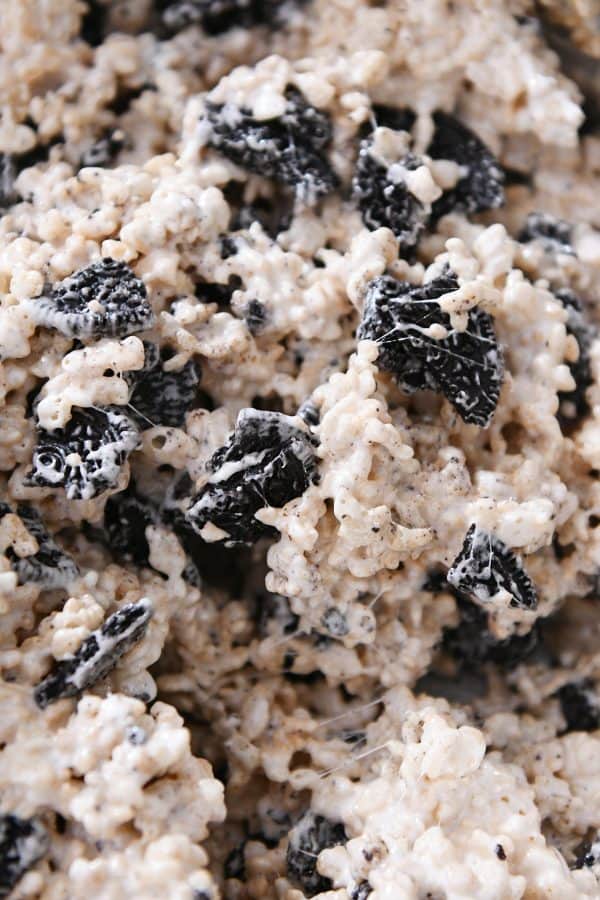 There is nothing quite like a good ol' rice krispie treat. They rank right up there with sugar cookies for me: I can't resist them even though my soul is usually craving deep, dark chocolate desserts.
Lately, we've become obsessed with adding Oreos every time we make them. I mentioned this on Instagram stories a few weeks ago with a quick note about how I varied this classic rice krispie treat recipe to include Oreos (basic idea: use less cereal).
However, after making several Oreo-filled batches, I realized there were a few more small but significant changes that would really take this Oreo rice krispie treat recipe to the next level. 
The post Perfect Oreo Rice Krispie Treats appeared first on Mel's Kitchen Cafe.