Raisin YW levain adventures
Submitted by
trailrunner
on October 26, 2021 – 12:52pm.
Haven't made raisin YW as I never had any luck with it always have made apple. Used organic seeded raisins I bought by mistake and no one would eat seeded raisins. Best adventure ever. First up is a Pumpkin dried Cherry 13" Pullman loaf adapted from The Perfect Loaf. And it is perfect in every way.  Made the levain from RYW . This does a couple things. Keeps the bread sweet without using a sweet starter and makes a light dough due to the YW promoting fermentation with a rich dough and counters the cinnamon so rise is very quick and easy in a warm environment.
Next is a 1-2-3 loaf with 30% semolina and the RYW levain also  added 30g each yogurt and honey because Danni does and it made  a beautiful creamy light loaf with outstanding crust and crumb.
Last is the King Arthur pumpkin " quick" bread. I never use discard I instead feed my levain , in this case RYW as the base and have it bubbling and active. I doubled the formula to get 2 loaves and use the last of the pumpkin. After mixing I let it rise on the counter a couple hours before baking. Makes a huge difference in flavor and crumb. 
Pumpkin " quick" bread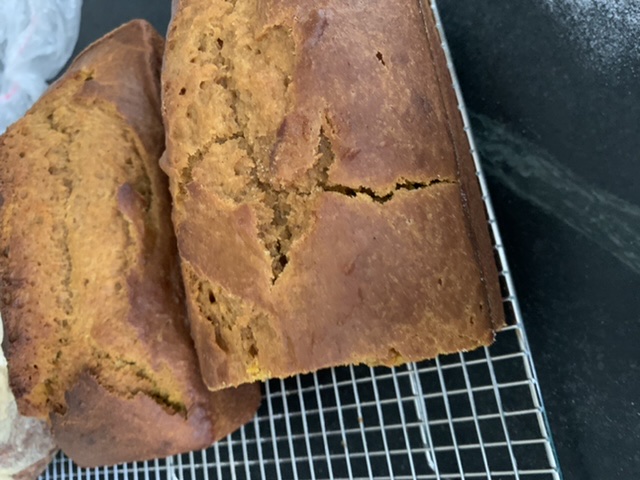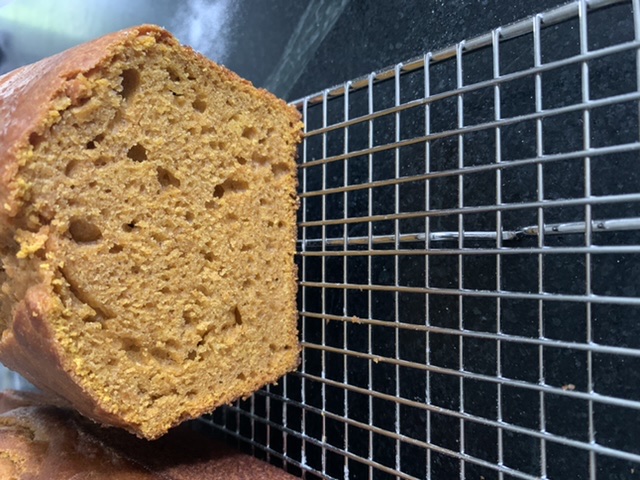 Pullman loaf with dried cherries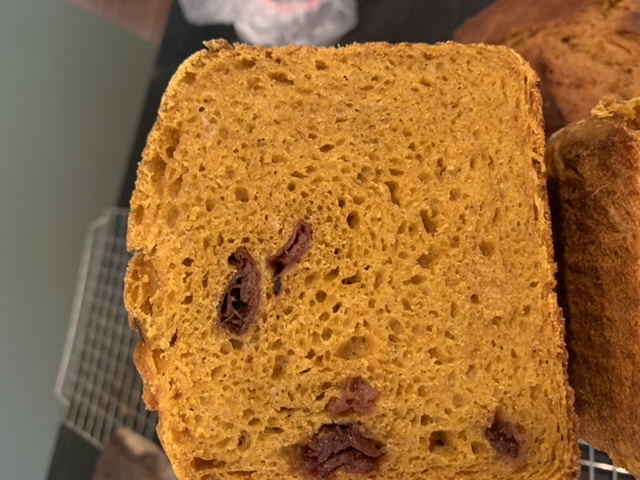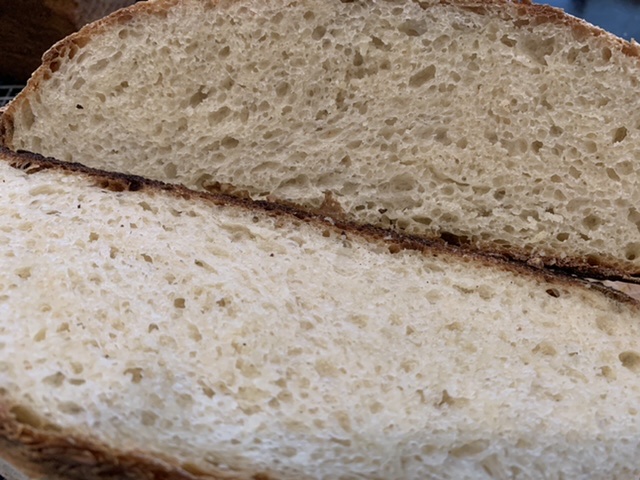 1-2-3 bread