This easy, one-pot skillet chicken fajita pasta is loaded with flavor from every day pantry ingredients and comes together fast – perfect for busy nights!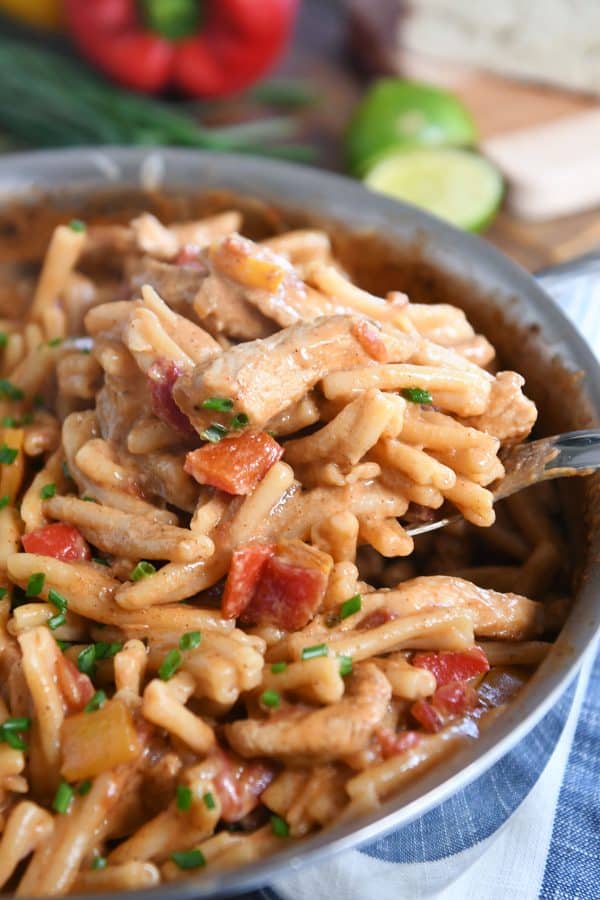 Easy, quick, one-pot meals. You just can't beat them! And this creamy skillet chicken fajita pasta is a quick add to my favorite fast meals for busy weeknights. 
Of particular note: my entire family ate it without complaining, even the resident bell pepper hater (spoiler alert: I think he gave his peppers to his sister). It helps that we are a family of fajita lovers. So combining those much-appreciated flavors into a one-pot pasta meal was bound to a be a hit. 
This 30-minute pasta dinner is creamy, as cheesy as you want it to be, and packed with simple, smoky, delicious flavors.
The post Skillet Chicken Fajita Pasta appeared first on Mel's Kitchen Cafe.