This Sugar Free Pumpkin Ice Cream is keto, low carb and tastes like frozen creamy pumpkin pie! Just 6 ingredients needed and just 4 total carbs per serving!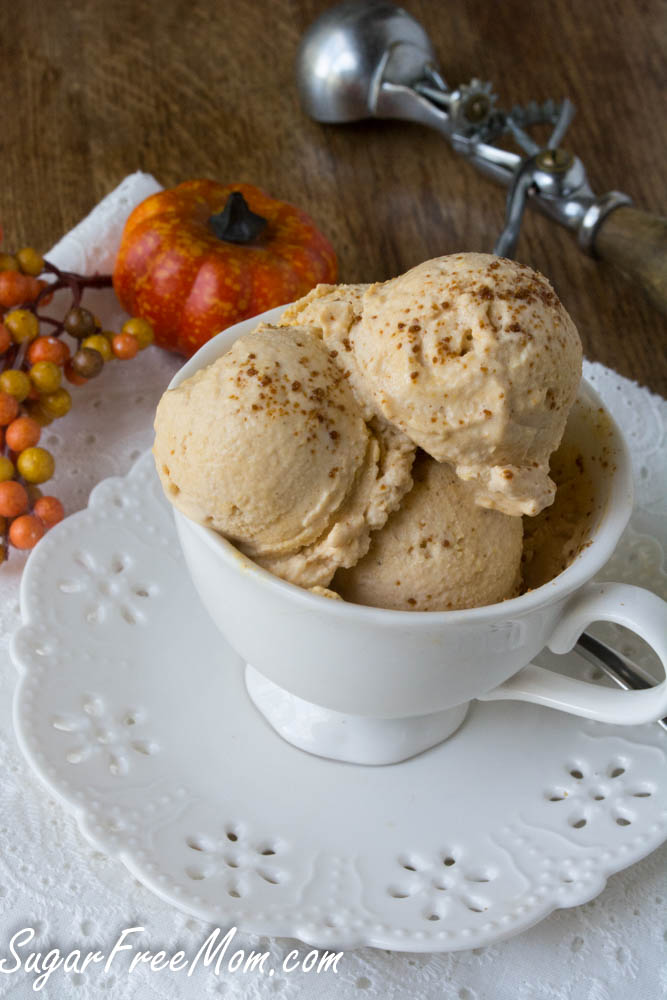 EASY PUMPKIN PIE ICE CREAM
Sometimes a girl just needs some ice cream and she doesn't want to share. Am I right?
Or maybe you have no control when it comes to ice cream and having too much of…