Ooey Gooey Fudgy Sweet Potato Blondie Bars… Make these for Friendsgiving, and you will never hear the end of it!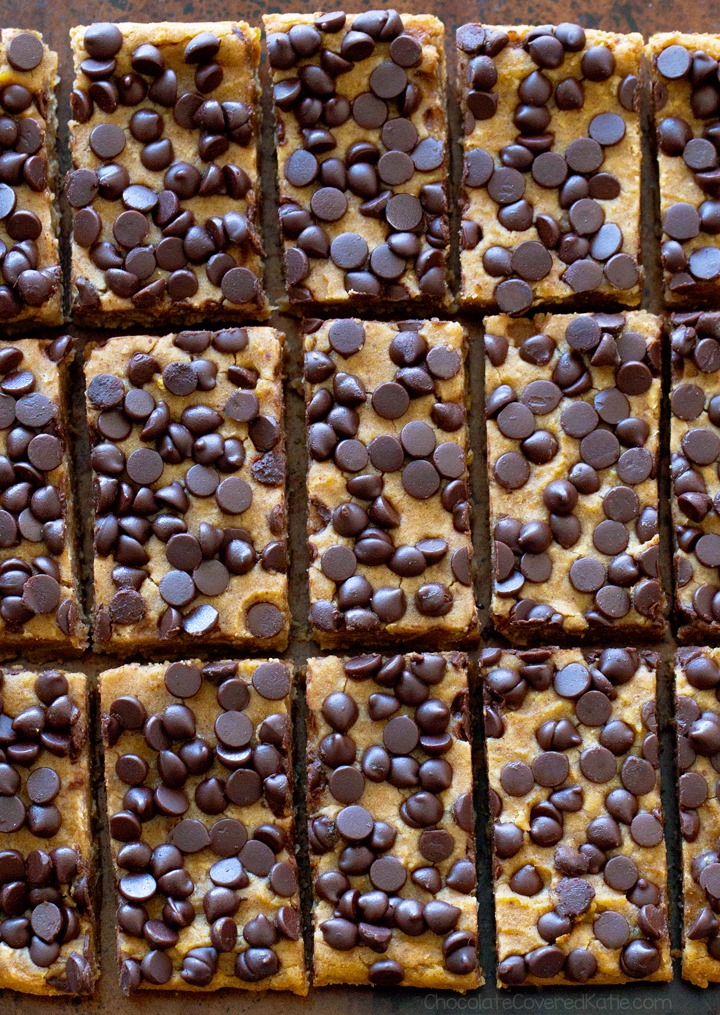 I know this because I made the secretly healthy blondies for Friensgiving last year, and people are still asking about them!
Everyone's been asking when I will post the recipe, so here it FINALLY is.
Sorry it's taken me so long to get the recipe up… but seriously, these are so good that they will absolutely have been worth the wait.
You Might Also Like: Overnight Oats – 15 NEW Recipes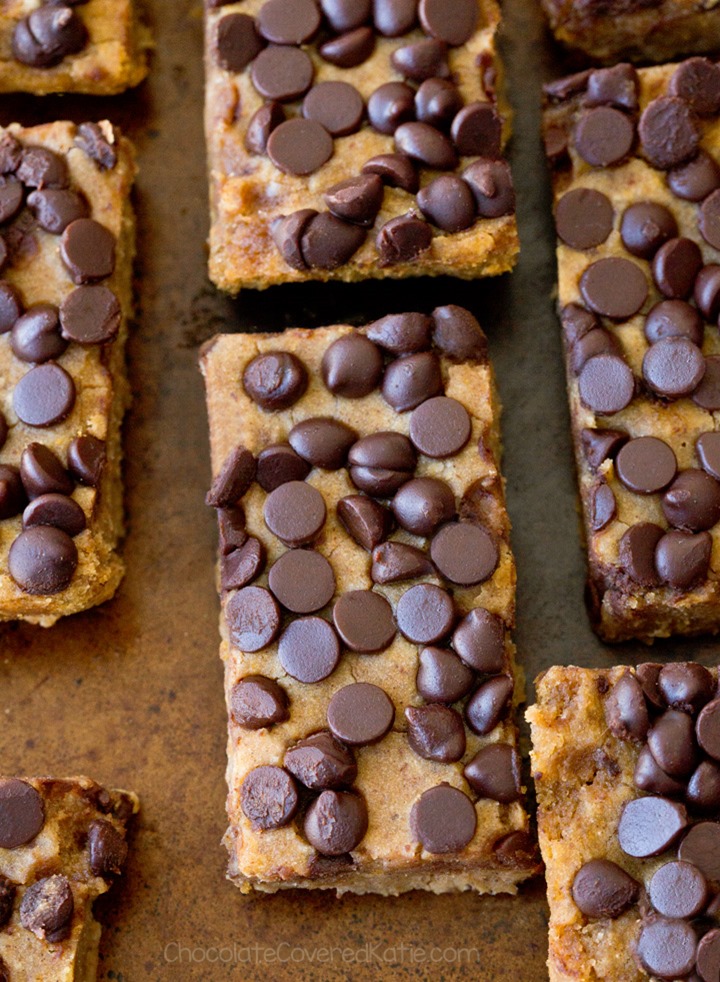 The blondies can be all of the following:
Vegan
Oil Free
Gluten Free
Egg Free
Dairy Free
NO Refined Sugar
The addition of sweet potato in the recipe makes these bars unbelievably soft, fudgy, and delicious… even without any oil!
Trending Right Now: Keto Cookies – 5 Ingredients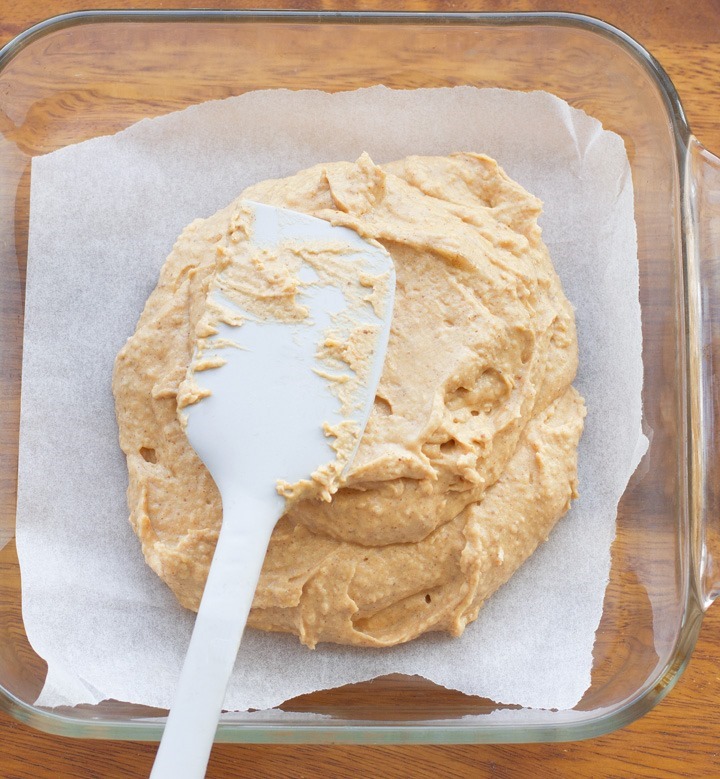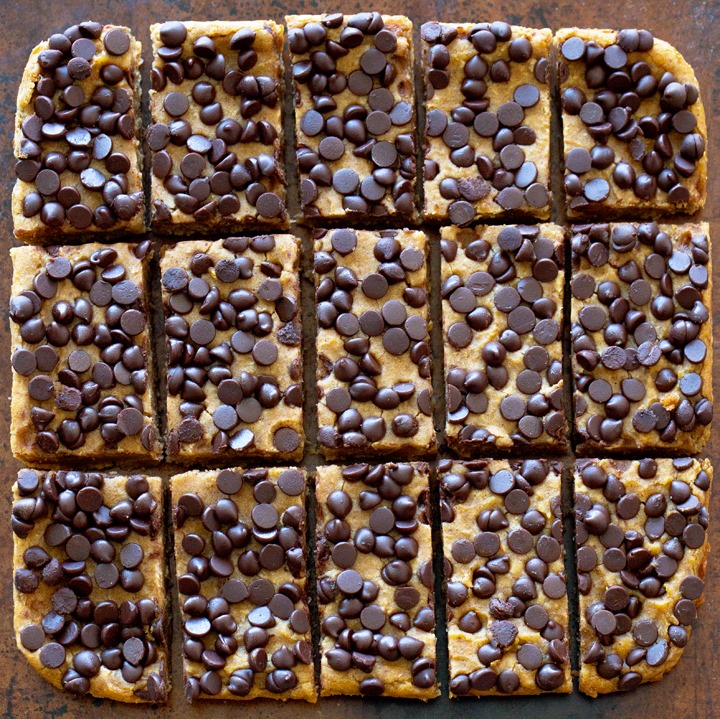 The sweet potato blondie bars were adapted from my Black Bean Brownies.
Similarly to the brownies, these blondies can be whipped up simply by throwing everything into a food processor and blending until smooth.
You can use either canned or baked sweet potato (here's How To Cook Sweet Potatoes) and chickpeas or white beans, such as great northern or cannellini.
To make the blondies gluten free or flourless, almond meal can be used instead of the flour.
Above – watch the video of how to make the blondie bars.
(I forgot the vanilla in the video. If you do that too, no worries, they will still come out just fine!)


Sweet Potato Blondies
Also try these Sweet Potato Brownies
Sweet Potato Blondie Bars

5/5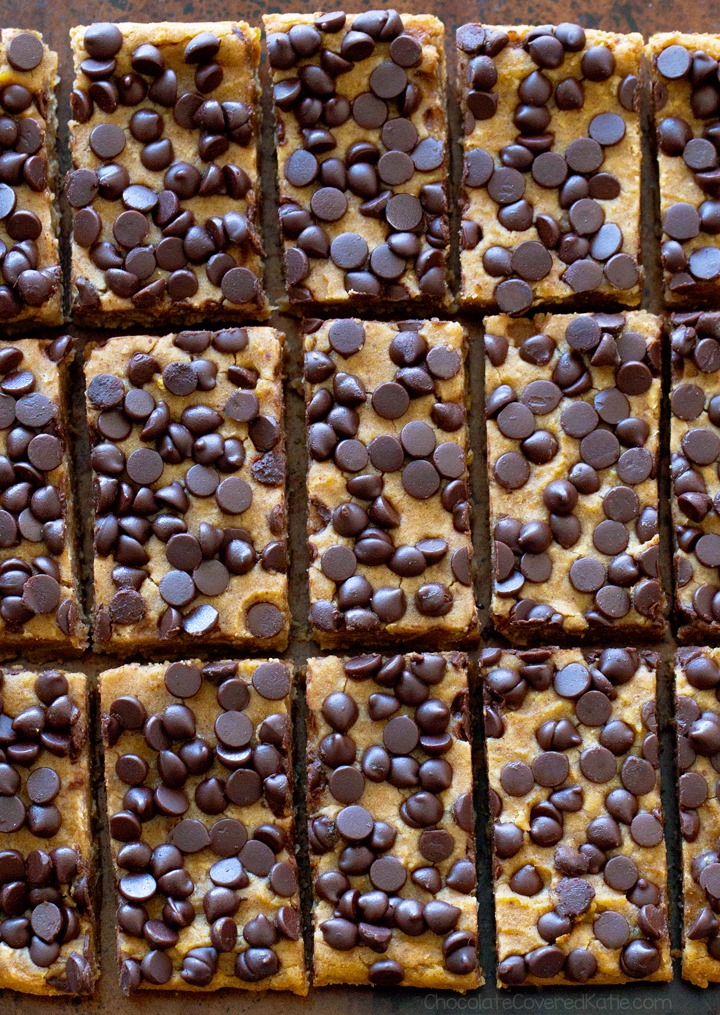 Ingredients
1/3 cup pureed or mashed sweet potato
1/4 cup almond butter, or allergy-friendly sub
1 1/2 cups cooked white beans or chickpeas, or 1 can
1/3 cup pure maple syrup, honey, or agave
1/4 cup flour (white, oat, spelt, almond, sorghum, etc.)
3/4 tsp baking powder
1/2 tsp cinnamon
1/4 tsp salt
1/8 tsp baking soda
2 tsp pure vanilla extract
optional 1/2 cup chocolate chips
Instructions
*Notes: For a recipe with more traditional ingredients, try these Chocolate Chip Pumpkin Bars.
If using coconut flour in this recipe, use only 2 tbsp instead of 1/4 cup, because coconut flour is so absorbent.
Preheat the oven to 350 F. Line or grease an 8×8 pan. Drain and rinse the beans very well. Process all ingredients except chocolate chips until completely smooth – Taste and texture will be much better in a food processor, but a blender can work if you must. Stir in the chips if using. Spread the batter into the pan, press a few chocolate chips into the top if desired, and bake on the center rack for 28 minutes. The bars will be warm and gooey when you take them out, and they firm up as they cool. For optimum freshness, I like to store these in the fridge.
More Healthy Chocolate Recipes: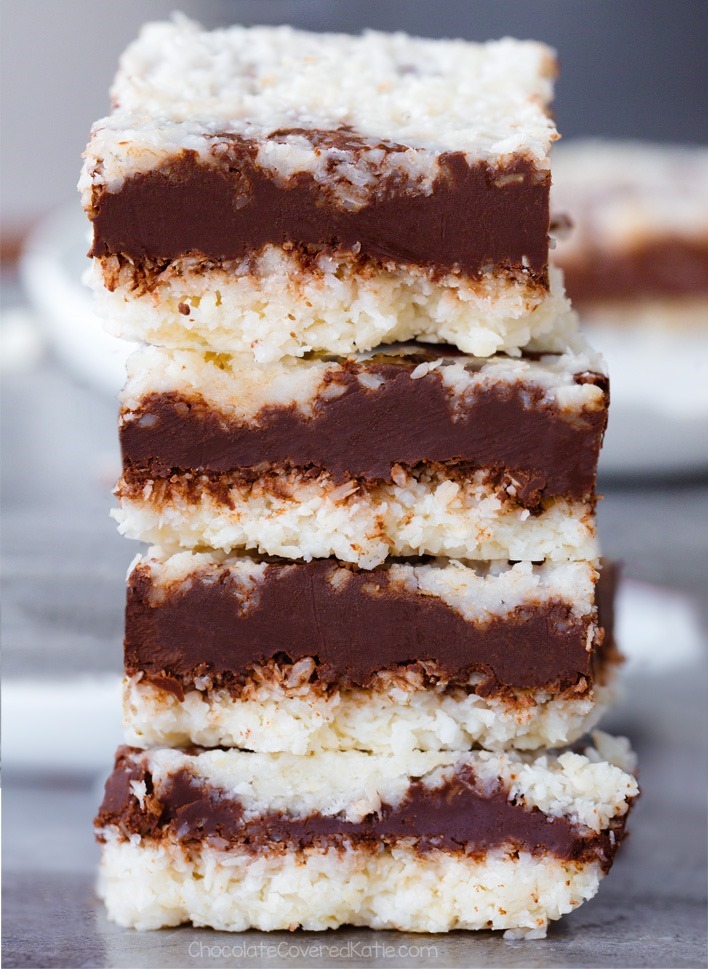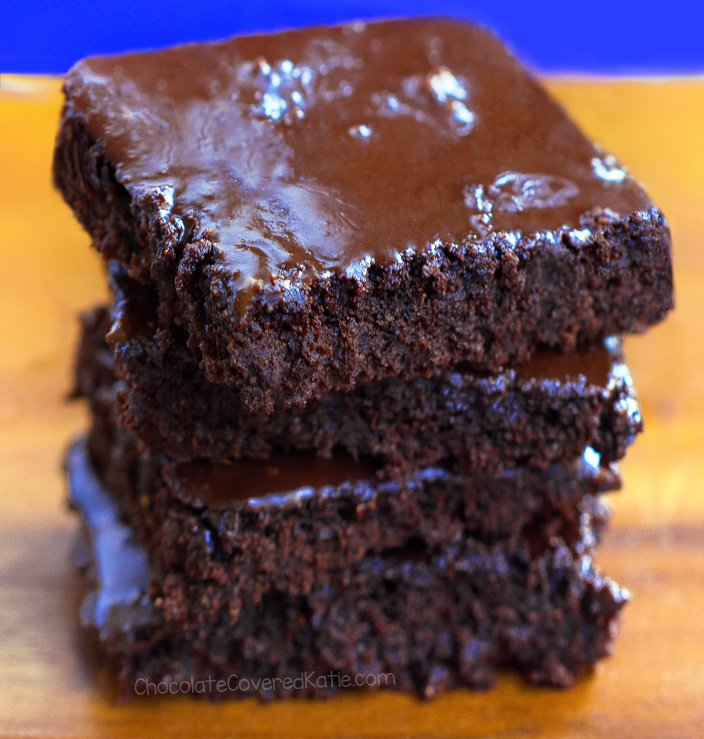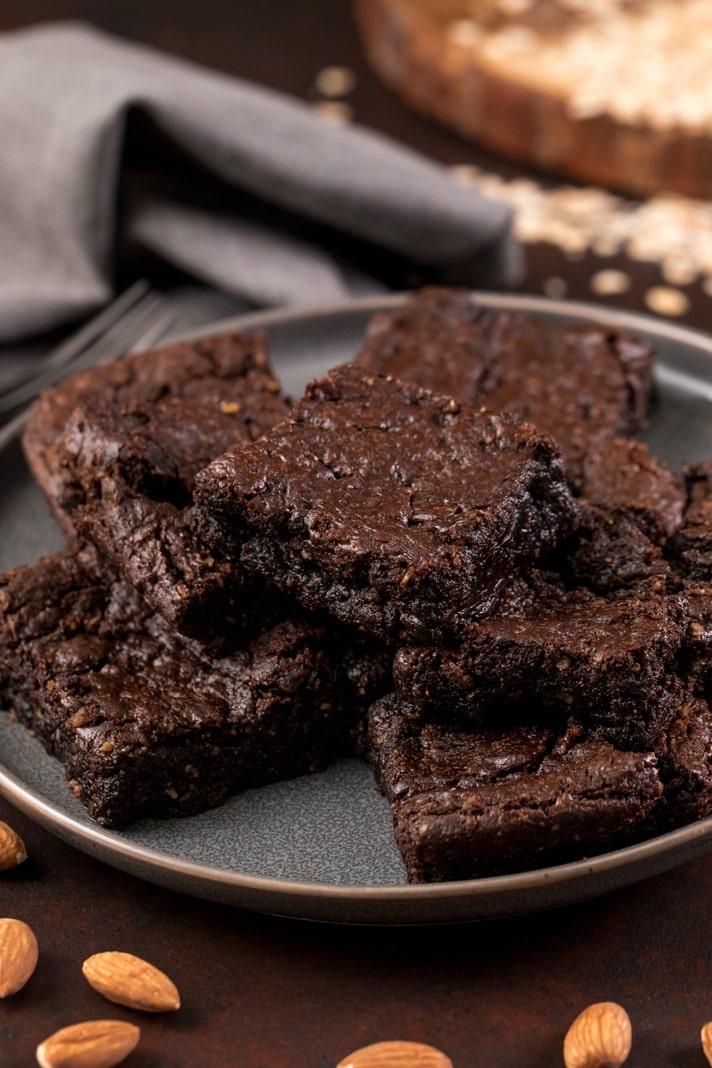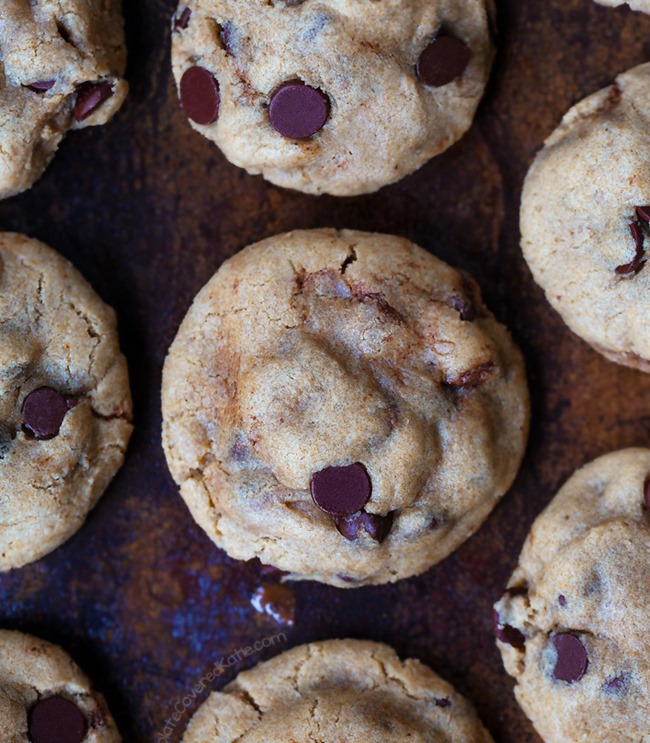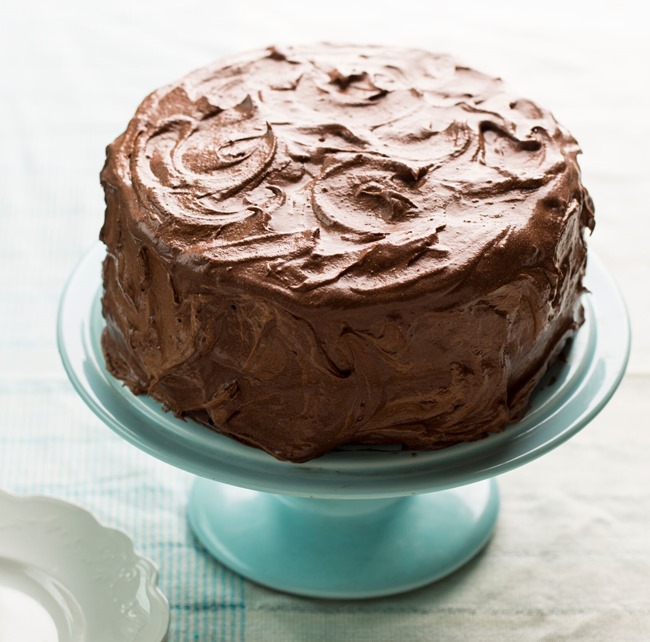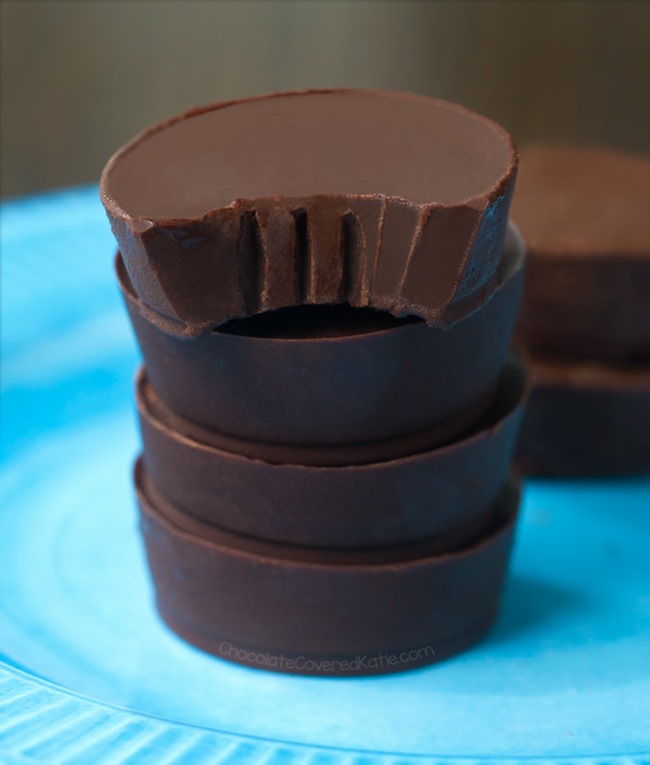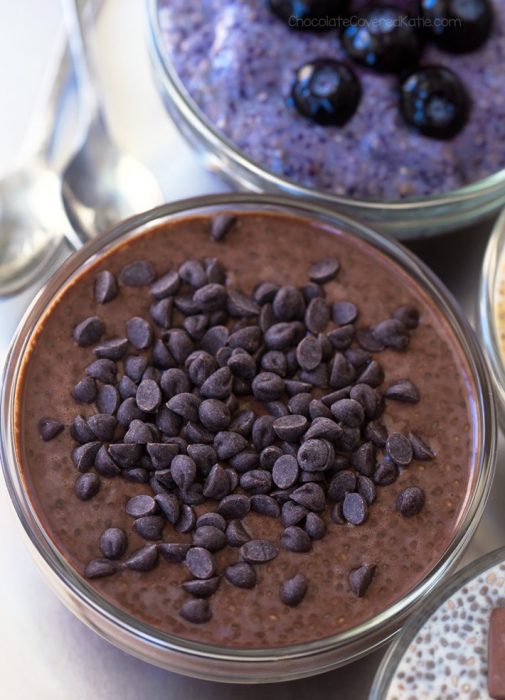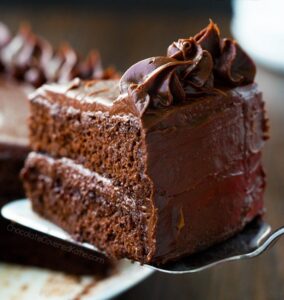 (Super EASY Recipe)

5/5 (4)

Find more healthy recipes like this Sweet Potato Blondie Bars at Chocolate Covered Katie.