This creamy chicken soup is the perfect cold weather soup. Thick and hearty, it comes together fast and is perfect in bread bowls…or not!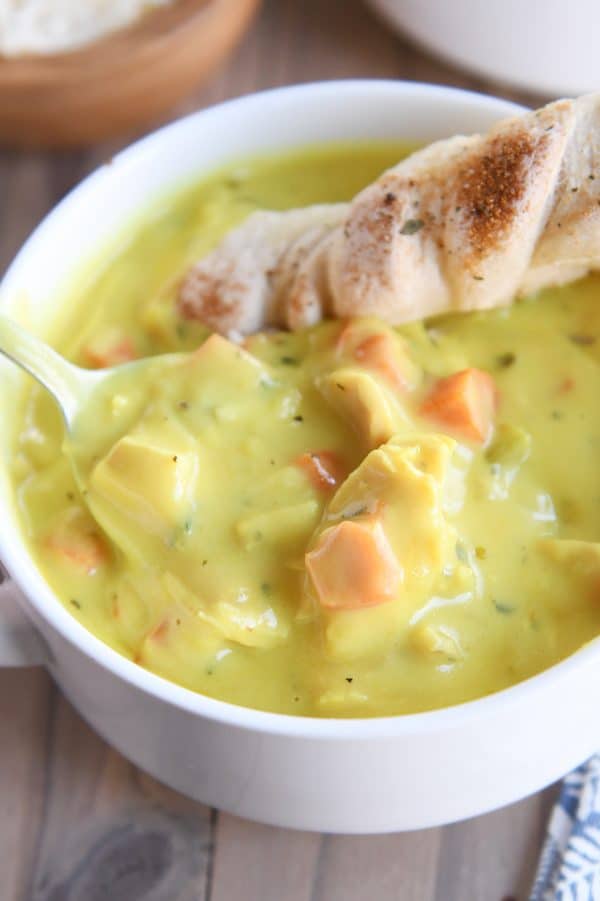 I tried to come up with a million other creative names for this soup. But eventually I abandoned the effort. 
Why? Because this creamy chicken soup is so amazing, it doesn't need a fancy name to prove it. 
Yes, it has vegetables. Yes, it has some absolutely delightful out-of-the-box pantry seasonings. But at the end of the day, it's creamy chicken soup. 
The best creamy chicken soup I've ever had. 
The post The Best Creamy Chicken Soup appeared first on Mel's Kitchen Cafe.